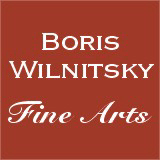 If you have a question about this item,
please contact us at: office@wilnitsky.net
# 42307
Nicolas François Dun "Maria Antonia of Naples-Sicily", outstanding miniature on ivory!!, late 1790s
Price: 8500 EUR
(please note additional 13% tax applies for transactions concluded within the European Union)
THE SELLER WILL COVER SHIPPING WITH REGULAR MAIL FOR THIS ITEM!

Previously in the collection of Alsatian art dealer François Walter (see our image nr.8), this superior quality work is a miniature portrait of the teenaged Maria Antonia (Marie Antoinette), Princess of Naples-Sicily (1784-1806; see our image nr.10 with her extensive biography), daughter of King Ferdinand I of Naples, future Princess of Asturias (compare with our image nr.9). This item was shown to one of the world's best experts on portrait miniatures - Dr. Bernd Pappe (Bern, Switzerland). The latter expressed an opinion that it is a typical work of a Luneville-native (Lorraine, France) and Neapolitan court artist, Nicolas François Dun, who was active in the late 18th century.
This opinion of the eminent expert is supported by solid evidence: a comparison with Dun's miniature from famous "Wallace Collection", London (see our image nr.11), as well as with two of his miniatures housed in Swiss collection "E.P.S." (image nr.12), fully confirm Dun's authorship.
Nicolas François Dun (1764 Luneville - 1832 Naples) was born into family of a musician working at the Lorraine Court in Luneville. It is unknown, where or with whom he studied, but in 1790 one could find him in Naples, where Dun belonged to the inner circle of friends of famous Lady Hamilton, wife of British ambassador, who was living in this city at the time. It was in her house that the artist made acquaintances with Goethe, Hackert, Angelika Kauffmann, Fueger, Mme Vigée-Le Brun, etc. He soon became a court portrait miniature painter, proceeding to portray all royalties of Naples of the following forty years, beginning with Bourbons, then family of Murat, and finally, Bourbons again. In the Period of Restoration (after the end of Napoleonic Era) he often portrayed members of the Russian and Austrian aristocracy staying in Naples (among his known miniatures are portraits of Comte and Comtess Orlov (1817), Prince Nikolaus Palffy, Prince Labanov, Prince Dolgorukov, etc.).
Works of this artist can be seen in collections of museums of Chantilly and Gotha, the Wallace Collection (London), Louvre (Paris), various Russian museums, etc..
CLICK HERE FOR OTHER WORKS OF THIS ARTIST IN OUR POSSESSION

mijun10ap17
Condition: good; in original, golden frame; glass with minimal chip at 1:00 o'clock
Creation Year: late 1790s
Measurements:UNFRAMED:6,7x5,4cm/2,6x2,1in FRAMED: 7,2x5,9cm/2,8x2,3in
Object Type:Framed miniature
Style: Portrait Miniatures
Technique: watercolor on ivory
Inscription:-
Creator: Nicolas François Dun
Creator Dates: 1764 Luneville-1832 Naples
Nationality:French
We will cover shipping with regular registered mail (delivery between 7-14 days) for this item.

OBS: Austrian mail refunds cases of loss or damage with maximum EUR 500.


Fully insured 2-3 days DHL service available upon request and subject to extra charges: office@wilnitsky.net
Click here for images free of watermark!
Click on images or on

to see larger pictures!