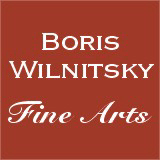 SALE!!! SAVE MONEY !! 1 EUR = 1 USD
# 42271
"J.-F.-G. Grojean, captain of Napoleonic Horse Artillery", interesting miniature!!, 1809/12
2150 EUR
FINAL DISCOUNT PRICE= 2150 USD
( for EUR price see date rate )
Please note: Shipping and insurance costs are not included in this promotion, ONLY ITEM PRICES!
(please note additional Austrian VAT tax applies for transactions concluded within the European Union)
THE SELLER WILL COVER SHIPPING WITH REGULAR MAIL FOR THIS ITEM!

This portrait was executed shortly after its sitter was awarded the Officer Cross (ribbon with bow) of the Order of Legion of Honor (October 2, 1809 - see our image nr.6).
It is a miniature portrait of 40-year-old Jean-François Grojean (also Grosjean), captain of Napoleonic 6th Horse Artillery Regiment.
The authentic legend on verso of the miniature informs us that Jean-François Grojean was born in 1769 in Besançon / France, and that he died (after being held in Russian captivity) in St. Augustine's Hospital (probably a clinic attached to a once existing church of the same name in Russian town Vilna (now - Vilnius, the capital of Lithuania) in the night of February 12/13, 1813.
In preceding (1812) year, Grojean fought in the major battles of the Russian Campaign (called in Russia "Patriotic War of 1812") - at Smolensk, Borodino, Krasnoye, Borisov (Berezina). Wounded or succumbed to typhus, he was, like tens of thousands of injured and unwell soldiers and officers of the defeated Grande Armée, abandoned in Vilna. These men were then captured by the Russian troops entering the city on December 11, 1812. Clearly, Grojean was buried in a mass grave like that three thousand soldiers of the Grande Armé whose burial site was accidentally discovered in 2001, during the city's construction works (see our image nr.11, CLICK HERE and HERE ).

One learns from his service list (available on the Web) that Grojean joined the military service still during the reign of Louis XVI, in 1786. In June 1794, he was promoted to sous-lieutenant (2nd lieutenant) of artillery and appointed to the 6th Horse Artillery Regiment. In 1800, his rank was raised to that of a 1st lieutenant and, in July 1801, to that of a captain. He received the Chevalier Cross of the Legion of Honor still on March 3, 1807, for distinguishing himself in the Prussian Campaign. Similarly, he was presented the Officer Cross for the Austrian Campaign of 1809 (in this operation, he partook in the battles of Essling and Wagram). It is known that in February 1812 he was still a captain. When exactly in 1812 Grojean was promoted into the next rank of a "chef d'escadron" - remains unknown; what is, however, known is that in December 1812 - February 1813 he was already occupying that rank.
Provenance: private collection, Corcelles-les-Monts, East France

mimar1418
Condition: fairly good
Creation Year: 1809/12
Measurements: UNFRAMED:4,7x3,8cm/1,9x1,5in FRAMED: 9,8x8,8cm/3,9x3,5in
Object Type: Framed miniature
Style: Portrait Miniatures
Technique: watercolor on ivory
Inscription: verso: old legend
Creator: French School
To see other works by this artist click on the name above!
Creator Dates: -
Nationality: French
We will cover shipping with regular registered mail (delivery between 7-14 days) for this item.

OBS: Austrian mail refunds cases of loss or damage with maximum EUR 500.


Fully insured 2-3 days DHL service available upon request and subject to extra charges: office@wilnitsky.net
Click here for images free of watermark!
Click on images or on

to see larger pictures!