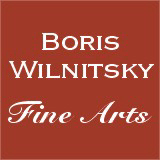 SALE!!! SAVE MONEY !! 1 EUR = 1 USD
# 42106
Jean-Baptiste Isabey "Countess Aimée d'Osmond", rediscovered large miniature!!, 1817/21
8900 EUR
FINAL DISCOUNT PRICE= 8900 USD
( for EUR price see date rate )
Please note: Shipping and insurance costs are not included in this promotion, ONLY ITEM PRICES!
(please note additional 13% tax applies for transactions concluded within the European Union)
THE SELLER WILL COVER SHIPPING WITH REGULAR MAIL FOR THIS ITEM!

This portrait was thought to be lost for almost two centuries and was known until today only through (published in 1821) reproductive lithograph (see our images nr.6-7). This superior quality work, executed sometime between 1817 and 1821 by great Jean-Baptiste Isabey, is a portrait of his friend (and pupil - see our image nr.11), 20/24-year-old Aimée, Comtesse d'Osmond.

Her full name was Marie Louise Angélique Aimée Caroillon des Tillières. She was born in 1797, only daughter of the wealthy entrepreneur Claude Caroillon Destillières and his wife, Françoise Aimée Magallon d'Amirail. Her father was from a rich family, ennobled in 1786, who made his fortune during and after the Revolution through real estate transactions. Claude Caroillon-Destillières died in May 1814 and Aimée Carvillon Destillères inherited his immense fortune. Since she was only seventeen, a minor, her family chose her maternal grandparents as guardians. This was the subject of lawsuits, not resolved until 22 November 1816. She sold the Château du Raincy to Napoleon, but kept the Château de Pontchartrain (see again mage nr.11). Although not beautiful, she was courted by many men for her wealth.
On 25 November 1817 Aimée married Charles-Eustache-Gabriel, called Rainulphe d'Osmond, Count and later Marquis d'Osmond (1787-1862) and a Lieutenant-General of Cavalry. He was the brother of the diarist Adèle d'Osmond, Countess de Boigne. They had two children. Marie Charlotte Eustachine Jeanne (1827-1899) married Jacquelin de Maillé de La Tour-Landry (1815-1874), Duke of Maillé. Rainulphe Marie Eustache d'Osmond (1829-1891) married Marie Joséphine Tardieu de Maleyssie. Rainulphe's son Eustache Conrad d'Osmond (1855-1904) died without marrying, so the descendants of the Duke of Maillé inherited the Caroillon Destillières fortune. The Marquise d'Osmond was gentle, modest and beneficial. According to the gossip of the time she was whipped by her husband. Under the July Monarchy, she kept a very brilliant salon. With the Duchess of Berry she helped launch the fashionable neo-gothic style. They decorated her Parisian hôtel at 8 Rue Basse du Rempart in neo-gothic style. It was later destroyed and is known only by a watercolor by Ambroise Louis Garneray. She also ordered beautiful neogothic furniture from Jacob Desmalter.

Similar to Isabey's multiple other watercolor portraits that were executed in the same period, this work is done in the artist's distinctive technique, which he personally invented (he used to apply watercolors on oval sheet of card or paper laid (before the actual painting process) on thin oval tin plaque of the same form and size (the verso of this plaque was then again covered with paper)).
Jean-Baptiste Isabey (1767 Nancy - 1855 Paris) was the most famous of all European portrait miniature painters of the turn of the 19th century. In 1785 he went to Paris to study under David, but the great master had just left for Rome. At first in a tight financial situation, Isabey finally was ordered to paint miniatures of the children of King's brother, Count D'Artois. By means of this commission he came to court, met the Queen Marie-Antoinette and obtained an apartment in Versailles. In 1786 David returned from Rome, accepted Isabey as pupil without payment and favoured him in every way. At the time of Revolution the artist already acquired significant clientele in Paris. He portrayed most of Convention members, became one of the intimates of Mme Bonaparte's house. Isabey was a drawing master of Hortense and Eugene de Beauharnais; he controlled the ceremony of Napoleon's coronation and organized festivities for the Empire.
In 1806 Isabey was appointed "Peintre dessinateur du cabinet de S.M. l'Empereur, des ceremonies et des relations exterieurs", and in the following year - "Premier peintre de la Chambre de l'Imperatrice". From 1809 Isabey had a studio in the porcelain factory in Sevres. When in 1810, Napoleon married Marie-Louise, Isabey became drawing master to the latter. In 1812 he went to Vienna to do the portraits of the Imperial Family. He returned there again in 1814 to paint the Congress of Vienna on the order of Talleyrand. He returned to Paris in 1815. With a begin of Restoration he went to London. On his return in 1820 Louis XVIII appointed him miniature painter and "inspecteur dessinateur, ordonnateur des fetes et spectacles". Charles X gave him the title of royal draughtsman and painter and appointed him officer of the Legion d'honneur in 1825. In 1837 Louis-Philippe appointed him Assistant Keeper of the Royal Museums and gave him an appartment at Versailles. He also had the favours of Napoleon III from whom he obtained a pension of Frs. 6000.
CLICK HERE FOR OTHER WORKS OF THIS ARTIST IN OUR POSSESSION

Provenance:
1) Jane, Lady Abdy (1934-2015), well-known art dealer, collector and society hostess (CLICK HERE)
2) auction house "Duke's", Dorchester / UK, December 8, 2017, lot 1008
Condition: good; in original brass frame
Creation Year: 1817/21
Measurements: UNFRAMED:15,6x11,4cm/6,1x4,5in FRAMED: 16,9x12,7cm/6,7x5,0in
Object Type: Framed miniature
Style: Portrait Miniatures
Technique: watercolor on paper, laid on tin (oval) plaque by the artist
Inscription: -
Creator: Jean-Baptiste Isabey
To see other works by this artist click on the name above!
Creator Dates: 1767 Nancy-1855 Paris
Nationality: French
We will cover shipping with regular registered mail (delivery between 7-14 days) for this item.

OBS: Austrian mail refunds cases of loss or damage with maximum EUR 500.


Fully insured 2-3 days DHL service available upon request and subject to extra charges: office@wilnitsky.net
Click here for images free of watermark!
Click on images or on

to see larger pictures!