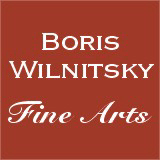 SALE!!! SAVE MONEY !! 1 EUR = 1 USD
# 42105
Pierre Adolphe Hall (1739-193) "Portrait of a young officer", important miniature!!, 1791(?)
6900 EUR
FINAL DISCOUNT PRICE= 6900 USD
( for EUR price see date rate )
Please note: Shipping and insurance costs are not included in this promotion, ONLY ITEM PRICES!
(please note additional 13% tax applies for transactions concluded within the European Union)
THE SELLER WILL COVER SHIPPING WITH REGULAR MAIL FOR THIS ITEM!

Signed with the artist's typical signature "hall", it is one of the latest and very important works of famous Swedish-French 18th-century miniaturist, Peter Adolf (in France - Pierre Adolphe) Hall. Based on the sitter's dress (he appears to be a military officer) and hairstyle, this miniature was executed by Hall during his traveling period (1789-1793). Moreover, the fact that this miniature was found in a private Stockholm collection (its previous owner once acquired it in Sweden) allows one to suppose that the depicted young man was a Swede. Yet, during his aforementioned traveling period (1789-1793), Hall had not re-visited Sweden - a detail that would dismiss the idea of a "Swedish officer", if it were not for another fact: in June-July 1791, Hall twice visited German Aix-le-Chapelle (Aachen), where - as it is known - King Gustav III of Sweden sojourned between June 14 and July 22.
One is tempted to ask: was "our" young officer one of King Gustav's aide-de-camps?!
Peter Adolf Hall was born in 1739 in Boras , Sweden and died in 1793 in Liege.
After studying medicine in Uppsala and Greifswald, he went on in 1756 to study painting in Berlin, and in 1758 in Hamburg under K.F. W. Richard, then, between 1760 and 1766 in Stockholm, in the studio of the sculptor P.L'Archveque and of the painter in pastels, G. Lundberg.
In 1766 he received an order from the Court of Sweden to paint a portrait of the King Gustav III. Afterward, he want to Paris where, favoured by Roslin, he became an associate of the Academy in 1769 and official painter to the King for the miniatures he exhibited at the Salon in that year.
His Studio, in the Rue Neuve-des-Bons-enfants, was an artistic center frequented by Hubert Robert, Greuze, Mme Vigee Lebrun, etc. The year 1784, however, set a difficult period in motion, and Hall went on to loose all of his capital between 1789 and 1793. Far from his family, he wandered during the last period from Aix to Brussels, Spaa, Maastricht and Liege.
Schidlof writes, "although Hall was Swedish by origin, he is considered as the greatest (!) French miniaturist of the second half of the 18th century".
Many of Hall's miniatures are in Louvre, the Wallace Collection (London), the National Museum of Stockholm, and other prominent international museums.
Provenance: private collection, Stockholm

mijan25ap18
Condition: good
Creation Year: 1791
Measurements: UNFRAMED:4,9x4,2cm/1,9x1,7in FRAMED: 5,5x4,8cm/2,2x1,9in
Object Type: Framed miniature
Style: Portrait miniatures
Technique: watercolor on ivory, laid on paper
Inscription: signed: Hall; verso: in numbers
Creator: Peter Adolf (Pierre Adolphe) Hall
To see other works by this artist click on the name above!
Creator Dates: 1739 Boras-1793 Liege
Nationality: Swedish / French
We will cover shipping with regular registered mail (delivery between 7-14 days) for this item.

OBS: Austrian mail refunds cases of loss or damage with maximum EUR 500.


Fully insured 2-3 days DHL service available upon request and subject to extra charges: office@wilnitsky.net
Click here for images free of watermark!
Click on images or on

to see larger pictures!