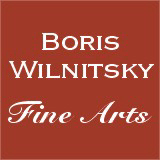 SALE!!! SAVE MONEY !! 1 EUR = 1 USD
# 42082
"Portrait of Hauptmann Georg Fahrbeck, Bavarian hero of 1813", unique portrait!!, 1815/16
3900 EUR
FINAL DISCOUNT PRICE= 3900 USD
( for EUR price see date rate )
Please note: Shipping and insurance costs are not included in this promotion, ONLY ITEM PRICES!
(please note additional 13% tax applies for transactions concluded within the European Union)
THE SELLER WILL COVER SHIPPING WITH REGULAR MAIL FOR THIS ITEM!

As was customary, the sitter must have ordered this portrait promptly following his receipt (June 24, 1815) of the Knight Cross of Bavarian Military Order of Maximilian Joseph ("Max-Joseph-Orden"). It is a unique (no other portrait of this man had been known thus far!) portrait of celebrated Bavarian officer from the epoch of Napoleonic Wars, Hauptmann (captain) of the Royal Bavarian 13th Line Infantry Regiment, Georg Fahrbeck (1788-1878).

We were able to establish the sitter's identity by studying his regimental of a Hauptmann (captain) of the 13th Line Infantry Regiment and his (particularly rare for subaltern officers such as unter-lieutenants, ober-lieutenants and hauptmanns) Knight Cross of Max-Joseph Order.
To begin with, one should note the three tabs on the sitter's collar that are indicative of his being a Hauptmann. His black regimental's reverse with red-colored edging and yellow buttons (it corresponds to regulation of 1809) is that of 13th (until 1811 - "14th") Line Infantry Regiment (for comparison, see our image nr.12).
Until 1815 not a single subaltern officer of this regiment had been recorded as a recipient of the Knight Cross of (established in 1806) Max-Joseph Order. On June 24, 1815, however, one more name was added to the list of the order recipients - that of subaltern officer of 13th Line Infantry Regiment, Hauptmann Georg Fahrbeck. In the regiment's own officer list of 1819, he remains the only subaltern officer - bearer of this award (see our image nr.).

The standard source of military history research - Baptist Schretting's "Der Königlich Bayerische Militär-Max-Joseph-Orden und seine Mitglieder", Volume 1 (A-M), Munich 1882 - offers (pages 213-219) an extensive biography of this officer (see our images nr.9-11).
Georg Ritter ("Ritter" is a noble title preceding that of a baron) von Fahrbeck was born (as Georg Adam Fahrbeck) on April 29, 1788 in Mannheim as a son of a Bavarian official. He studied at the local secondary school. In 1801, at the age of 13, he joined the 1st Section (cadets) of the Munich Military Academy. In 1805 he graduated from the academy and was appointed a cadet of the 1st Line Infantry Regiment. On September 25 of the same (1805) year, he was raised in rank to unter-lieutenant (2nd lieutenant) and transferred to the 12th Line Infantry Regiment (in ranks of this unit, he partook in the Austrian Campaign of 1805). When the 12th Regiment was disbanded (May 31, 1806), Fahrbeck was appointed into the newly founded 14th Line Infantry Regiment (as already mentioned, from 1811 - "13th Regiment"). In ranks of this regiment, he fought in the Prussian Campaign of 1806/07 and Austrian Campaign of 1809.
On September 15, 1812, during the Russian Campaign, Fahrbeck was raised in rank to a Hauptmann of the 2nd class. From October 1812 until January 1813, he was attached to staff of French General Baron Ricard; then - to staff of French General Baron Bachelu, and finally - to that of Prussian General Hühnerbein. In late January 1813 his 13th Line Infantry Regiment (by then Fahrbeck already served again in its ranks) joined the garrison of Fortress Danzig (then Prussia, now Gdansk, Poland). There, the date of September 2, 1813 marked the most significant turn in Fahrbeck's military career. On that and following days, Hauptmann Fahrbeck (with a small detachment of Bavarians) led the defense of one (of the two) log houses in village Langfuhr by Danzig against countless Russian attacks. The two log houses served as a forward post of French fortification in encircled city of Danzig. In the last hours of this two-day-long fight, Fahrbeck and his soldiers were forced to endure a hail of bullets in a house wrapped in flames. Only a small segment of the detachment was able to (narrowly) escape death, break clear of the encirclement and get through to the French trenches. They were met with unheard-of triumph. In his daily address to the troops, the commander of Danzig garrison, French General Jean Rapp (two months later he was forced to capitulate) declared Hauptmann Fahrbeck a hero, adding that he had never witnessed a combat courage of such degree (see our images nr.13-14).
Twenty months later, on June 24, 1815, King of Bavaria made Hauptmann Georg Fahrbeck "wegen den Auszeichnung in Langfuhr bei Danzig on 2. September 1813" into a Knight of Max-Joseph Order (see our image nr.11). One day later, Fahrbeck was raised in rank into a Hauptmann of 1st class. He was also enobled in these days by King to "Ritter von Fahrbeck".
He continued to fight in ranks of his regiment (by then, already on the side of anti-Napoleonic coalition) in the campaigns of 1814/15. The news of his order conferral and promotion must have reached France, where his regiment arrived on June 24, 1815 (as already mentioned, Fahrbeck was raised in rank to Hauptmann of 1st class one day before that).
In the last days of July 1815, the officers and soldiers were allowed a short leave, yet it is known that the regiment was already on full standby in France from the end of August until November 8, 1815. On December 6, 1815, 13th Regiment returned to its disposition town Bayreuth in Bavaria. On October 26, 1833, Georg von Fahrbeck was promoted to a major; on September 10, 1840 - to lieutenant colonel, and - on October 18, 1844 - to colonel and appointed Commander of 15th Infantry Regiment "Franz Hortling". On March 31, 1848, he was sent into retirement and, on July 10, 1856, given the rank of a "major general of reserve". He died in Regenburg on February 6, 1878.

The author of this 1st-class quality miniature was probably a Bavarian artist, whom our Hauptmann posed for either during his short leave in August 1815 or shortly after his return from France (December 6, 1815).
Provenance: antique trade, Stockholm

mijan1618
Condition: good; in original golden (see our image nr.8 for its hallmarks) frame
Creation Year: 1815/16
Measurements: UNFRAMED:7,0x5,5cm/2,8x2,2in FRAMED: 7,2x5,7cm/2,8x2,2in
Object Type: Framed miniature
Style: Portrait Miniatures
Technique: watercolor on ivory
Inscription: -
Creator: German School
To see other works by this artist click on the name above!
Creator Dates: -
Nationality: German
We will cover shipping with regular registered mail (delivery between 7-14 days) for this item.

OBS: Austrian mail refunds cases of loss or damage with maximum EUR 500.


Fully insured 2-3 days DHL service available upon request and subject to extra charges: office@wilnitsky.net
Click here for images free of watermark!
Click on images or on

to see larger pictures!