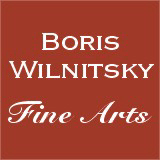 SALE!!! SAVE MONEY !! 1 EUR = 1 USD
# 42080
Johann Heinrich Schroeder "Philippine Margarethe Wilhelmine von Schleinitz", pastel, 1780s
5900 EUR
FINAL DISCOUNT PRICE= 5900 USD
( for EUR price see date rate )
Please note: Shipping and insurance costs are not included in this promotion, ONLY ITEM PRICES!
(please note additional 13% tax applies for transactions concluded within the European Union)
This superior quality pastel portrait of Philippine Margarethe Wilhelmine Freifrau (Baroness) von Schleinitz, nee von Westernhagen (see the authentic legend on verso) was offered at November 14, 2017 auction sale of Salzburg auction house "Dorotheum". In fact, it was offered in the same lot as its counter piece - a pastel portrait of the sitter's daughter, Johanna Henriette Luise Freifrau Schleinitz (1753-1831; see our web #42081). During review of the auction catalogue (and while in possession of a great number of OTHER WORKS OF THE SAME ARTIST), we immediately identified this portrait as a fully authentic and very typical creation of Germany's best, late-18th-century pastelist, Johann Heinrich Schroeder. Interestingly enough, at the same time, this pair of portraits was discovered on the Web by Mr. Neil Jeffares (CLICK HERE), who, in his turn, promptly included them into the section on Johann Heinrich Schroeder of the online edition of his "Dictionary of pastelists before 1800" (see our image nr.12).

Philippine Margarethe Wilhelmine, Baroness von Schleinitz was born in 1727 in Berlingerode, Thuringia (see our image nr.8) as a daughter of Ernst Heinrich von Westernhagen (1687-1732; descendant of an old and noble Thuringian family (CLICK HERE) and his wife Elisabeth Sophie, nee von Linsingen. In about 1750/51 (her first child was born in December 1751), she married eight years her senior Hans Christoph Freiherr (Baron) von Schleinitz (1709-1782; see our image nr.9). The latter was a son of well-known diplomat, envoy of Tsar Peter the Great in Hanover, Brunswick aristocrat, Baron Hans Christoph (note the same surname!) von Schleinitz (1661-1744; see our images nr.10-11). The information about this man sheds new and interesting light on the ensuing development of narrative.
Back in 1710, Baron Hans Christoph von Schleinitz-senior was instrumental in orchestrating the marriage of Princess Charlotte-Christine-Sophie of Brunswick-Wolfenbuettel and the son of Tsar Peter the Great, Tsarevich Alexei Petrovich.
In 1711, Tsar Peter appointed his Russian envoy in Hanover - the city, in which the latter was to pave the way for the forthcoming 1715 alliance between Peter I and Georg Ludwig Elector of Hanover against Sweden. This treaty was of paramount historic importance in light of the fact that Elector of Hanover was simultaneously King George I of England.
In 1717, Peter I sent Baron von Schleinitz to France as an Envoy of Russia. In 1720, however, Prince V. L. Dolgorukov succeeded the latter in the same function.
The best German pastelist of the late 18th century Johann Heinrich Schroeder (Schröder) was born in 1757 in Meiningen, Thuringia (which was then residence town of Duchy Saxe-Meiningen). His early work shows the influence of Johann Philipp Bach who may also have taught him. However, by 1778 he had become a pupil of J.H.Tischbein in Kassel where he exhibited two works at "Junge Maler" in the Academy show in 1780: one pastel portrait, the other a Cleopatra after Titian (medium unspecified). He travelled to Hanover (ca. 1780-84), Brunswick (court artist 1785), Frankfurt, Mannheim, Dresden (1786), Kassel (1787, returning in 1804), Berlin (1789-1792 and 1793-1806). His first trip to Berlin was mentioned in a letter from January 1789 of Charlotte, Duchess of Brunswick-Wolfenbuettel to her sister-in-law, Elisabeth Christine, Queen of Prussia.
From 1792-1793 Schroeder was in London, following the marriage of the Prussian Princess Friederike with the Duke of York; there he portrayed the Royal Family and exhibited three portraits of unnamed sitters at the Royal Academy. Returning to Germany via The Netherlands, he made a portrait of Queen Luise of Prussia which was widely copied. He was in Brunswick in 1801 before settling in his home town Meiningen after 1806. There were further trips to Bad Pyrmont (1806) and Karlsruhe (1810-1811). He also executed a series of portraits of the Baden Royal Family in the 1800s.
He died in his native town Meiningen in 1812.
mijan15ap18
Condition: good; in magnificent (original) Neoclassical frame
Creation Year: 1780s
Measurements: UNFRAMED:31,0x24,5cm/12,2x9,6in FRAMED: 49,5x32,0cm/19,5x12,6in
Object Type: Framed pastel
Style: Old Master drawings
Technique: pastel on vellum (oval); mounted onto stretcher by the artist)
Inscription: verso: old legend
Creator: Johann Heinrich Schroeder
To see other works by this artist click on the name above!
Creator Dates: 1757 Meiningen-1812 Meiningen
Nationality: German
SHIPPING COSTS UPON REQUEST:
office@wilnitsky.net
Click here for images free of watermark!
Click on images or on

to see larger pictures!