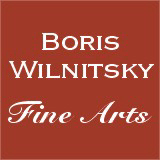 SALE!!! SAVE MONEY !! 1 EUR = 1 USD
# 42057
"F.V. Slepnev, poruchik of Kavalergardsky Regiment", important Russian miniature!!, 1810/11
5500 EUR
FINAL DISCOUNT PRICE= 5500 USD
( for EUR price see date rate )
Please note: Shipping and insurance costs are not included in this promotion, ONLY ITEM PRICES!
(please note additional 13% tax applies for transactions concluded within the European Union)
THE SELLER WILL COVER SHIPPING WITH REGULAR MAIL FOR THIS ITEM!

This miniature portrait was acquired in December 2017 at a French antique shop.
In it, one sees a relatively young military officer in a red "vitsmundir" (daily uniform) of the Russian Kavalergardsky (Life-Guards Cavalry) Regiment from the period of 1802-1809 (in April of 1809, the uniform's right-shoulder aiguillette was replaced by an epaulette). This red "vitsmundir" was introduced in 1802 in two units of the Guards cavalry: the Kavalergardsky and Konny (Horse) Regiments. Their regimentals differed as follows: the vitsmundir of Kavalergardsky Regiment displayed black (Konny Regiment - dark-blue) collar with silver (Konny - yellow) tabs, a silver (Konny - yellow) right-shoulder aiguillette, and white (Konny - yellow) buttons. Besides that, while the Kavalergardsky vitsmundir had a left-shoulder epaulette ( the compositional aspect angle in our case does not allow us to inspect the sitter's left shoulder), the same detail was absent in the vitsmundir of Konny Regiment.
The portrayed officer wears two Russian awards: the neck cross of the Order of St. Anna of 2nd class and the chest cross of the Order of St. Vladimir of 4th class "with bow".

We have turned without delay to the standard research source - the Russian State Calendar "Mesiatseslov". However, its issues of the aforementioned period of red vitsmundir regulation (1802-1809) have not revealed any recipients of both awards.
The first officer - recipient of both the Order of St. Anna of 2nd class and the Order of St. Vladimir of 4th class - appeared in the officers' list of Kavalergardsky Regiment only in the 1812 issue of "Mesiatseslov" (essentially it reflected the state of affairs of the year 1811). He was poruchik (1st lieutenant) Petr (sic!) Vasilevich Slepnev (see our image nr.7; we have later established that the compiler of the state calendar made an error: in reality, Slepnev's surname was Fedor (Vasilevich); the ensuing issues of "Mesiatseslov" display the proper use of his name).
Although the sitter's hairstyle corresponds to regulation of 1811 (for officers, the year 1807 marked the disappearance of shortened tails on the rears of the heads, yet they continued to powder their hair up until the end of the 1800s), his aiguillette appears to be uncalled for (as already mentioned, in April of 1809, the uniform's right-shoulder aiguillette was replaced by an epaulette).

In order to resolve this discrepancy, we have contacted Russia's leading specialist in military and civil uniforms, Mr. Sergei A. Popov (among others, co-author of (published in 2014, in Moscow) anthology "Russian military costume /Army of Alexander I /Cavalry"). Fortunately, Mr. Popov was able to immediately clarify the matter. He informed us that until the 1810s, the generals' aide-de-camps continued to wear their regimentals with right-shoulder aiguillette (for example, see our image nr.8 with (dated 1813!) portrait of one of them (he too happened to be an officer of the Kavalergardsky Regiment).
And Fedor Vasilevich Slepnev was also a general's aide-de-camp (adjutant); from 1808, he was an adjutant of General Count Sergei Michailovich Kamenski "The First" .
Thus, eventually all things fell into place. The subsequent research explained the absence of Slepnev's name in the officers' lists of Kavalergardsky Regiment between 1802 and 1809: he only joined this regiment in August of 1810. Our image nr.9 offers excerpts from (published in 1906 in St. Petersburg) "Sbornik biography Kavalergardov /1801-1826" featuring Slepnev's biography.

Fedor Vasilevich Slepnev was born in 1780 (in "our" portrait, he is about 30/31 years of age) into a noble family from Moskovskaya gubernia (governorate), Bronnitsky Uyezd (his father owned a rather humble estate counting only twelve serfs). On November 22, 1798, in rank of an unter-officer (NCO), Slepnev joined the Cuirassier Regiment "Kamenev", in ranks of which he was promoted into his first officer's rank of a cornet. On November 12, 1799, he was transferred into the Cuirassier Regiment "Chernyshev" (later - "Graf de Lambert"). After the disbandment of this regiment, he was transferred on March 9, 1800 into the Tverskoy Dragoon Regiment, in ranks of which he was in 1804 promoted to podporuchik (2nd lieutenant) and, on February 11, 1808 - to poruchik (1st lieutenant).
On June 2nd 1808, he became - as already mentioned - an aide-de-camp of General S. M. Kamenski "The First". Slepnev fought (among others) in the Battle of Austerlitz (December 2, 1805), then - in Russo-Turkish campaigns of 1806-1812..On May 22, 1810, he distinguished himself during the assault of Bazardjik (Bazargic) and was awarded the Order of St. Vladimir of 4th class "with bow". On June 11-12 of the same (1810) year, in the two-day-long Battle of Shumla (Shumen), he once again distinguished himself and was awarded the Order of St. Anna of 2nd class (he received the 3rd class of the same order much earlier; one shall note that it was an exceptional achievement for a subaltern officer to be presented with the Order of St. Anna of 2nd class: poruchik Slepnev must have proved himself as an remarkably courageous officer!).
Finally, for distinguishing himself in the next Battle of Shumla (July 23, 1810), he was awarded a transfer (in the same rank of a poruchik) into the Kavalergardsky Regiment, in which he arrived on August 12, 1810 (we strongly believe that Slepnev ordered this portrait showing him in a new uniform just thereafter).
During the Russo-French "Patriotic War", Slepnev partook in one battle only - Battle of Gorodechno (July 31, 1812). Where was he however on September 2, when his Kavalergardsky Regiment fought in the Battle of Borodino?
The truth is that, factually, from June 1808 Slepnev was in permanent service to his chief-general S. M. Kamenski; in other words, he was only nominally listed in the Kavergardsky Regiment. In 1810, he numerously distinguished himself while assisting his general (Kamenski was also awarded twice: the Order of St. Vladimir of 4th class for Bazardjik and the Order of St. Georg of 2nd class for Shumla). In 1812, Infantry General Kamenski "The First" commanded the corps in the 3rd Observation Army. After the Battle of Gorodechno, however, he had a disagreement with this army's commander, General A. P. Tormasov, declared himself ill and retreated from the frontline. From that point onward, he was listed as "on leave". Slepnev (as Kamenski's aide-de-camp) was therefore simultaneously forced to leave the frontline. On February 20, 1813, he was raised in rank to shtab-rotmistr (cavalry captain); in fact, alike Kamenski, he remained listed in Kavalergardsky Regiment yet indefinitely "on leave". It was only on January 13, 1816, that he was able to return into the Kavalergardsky Regiment: Tsar Alexander I summoned General Kamenski (whom he clearly disliked) to release Slepnev of his adjutant duties and send him back into the regiment. On April 13, Slepnev was transferred from the Guards into the army. He received (customary for this type of transfers) the next rank of a major and reported to Serpukhovsky Uhlan Regiment.
In ranks of this regiment, he took part in the Caucasian (Turkish) War (1826-1828) and - from May 13, 1828 - commanded the Combined Regiment in the 2nd Brigade of 2nd Uhlan Division in Kakhetia (now Georgia). From December 1, 1828 he was recorded as "ill at the regiment". On December 25, 1828, he was awarded the Order of St. George of 4th clas ("for long service"). On January 9, 1829, he was promoted into the rank of "podpolkovnik" (lieutenant colonel) and - on February 22 of the same (1829) year (i.e. 13 days after his promotion) - was fully dismissed from military service yet allowed to "retain uniform and receive full pension".
The date of his death remains unknown.
We are very grateful to Mr. Sergei A. Popov for his generous help with our research.

mijan0818
Condition: good; in original frame
Creation Year: 1810/11
Measurements: UNFRAMED:4,0x3,4cm/1,6x1,3in FRAMED: 4,3x3,7cm/1,7x1,5in
Object Type: Framed miniature
Style: Portrait Miniatures
Technique: watercolor on ivory
Inscription: -
Creator: Russian School
To see other works by this artist click on the name above!
Creator Dates: -
Nationality: Russian
We will cover shipping with regular registered mail (delivery between 7-14 days) for this item.

OBS: Austrian mail refunds cases of loss or damage with maximum EUR 500.


Fully insured 2-3 days DHL service available upon request and subject to extra charges: office@wilnitsky.net
Click here for images free of watermark!
Click on images or on

to see larger pictures!