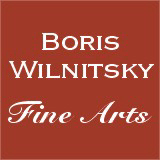 SALE!!! SAVE MONEY !! 1 EUR = 1 USD
# 41942
Cornelius Hoyer "Gentleman in landscape", important miniature on ivory, early 1790s
4900 EUR
FINAL DISCOUNT PRICE= 4900 USD
( for EUR price see date rate )
Please note: Shipping and insurance costs are not included in this promotion, ONLY ITEM PRICES!
(please note additional 13% tax applies for transactions concluded within the European Union)
THE SELLER WILL COVER SHIPPING WITH REGULAR MAIL FOR THIS ITEM!

As our comparison image nr.8 convincingly demonstrates, we are dealing here with a typical and very important work of Danish miniaturist Cornelius Hoyer. The sitter's dress and hairstyle suggest the early 1790s - a detail that allows to say that Hoyer made this portrait in Paris, where he lived from 1789 until mid 1790s
Cornerlius Hoyer (1741 Hammermollen by Kronborg - 1804 Copenhagen) was Denmark's most distinguished miniature painter. He was also one of the two most outstanding Danish-born portrait painters of the 18th century, the other being Jens Juel. On his long travels, during which he worked for foreign courts, he made his name well known not only for Danish portraiture, but also for a number of the best known foreign miniature painters (e.g. Fueger and Ritt).
Presumably, he began his training (as one of the primary students) at the Royal Academy of Copenhagen in 1755 and studied there until summer 1764. He was awarded with prizes in the years 1758, 1759 and 1763. Around the same time, presumably about or immediately before 1758, Hoyer earned his living by painting miniatures in a family of painters named Thornborg, who in craftsmanlike way produced portraits in series, amongst others portraits of Royalty.
Hoyer's first trip abroad in 1764 led him to Paris, where he sojourned two years, and where, while visiting the French Academy, he became a pupil of the best known French miniature painter of the time - J. B. Masse. In the end of 1766 he went via Genoa and Florence to Rome, where he arrived in February of 1767. In autumn of 1767 the artist left Rome for Naples, returning home via Florence where he was admitted as a member of the local Academy of Fine Arts. Along his journey, he also briefly stayed in Bologna, where in April of 1768 he was admitted as a member of the Accademia Clementina. At that time, he had already for some time lived in Dresden, where he became acquainted with the leading artists (amongst them Anton Graff), and where he worked for the Electoral family. In 1771 he was appointed Couincillor of the Dresdener Academy.
From October 1768 to July 1781 Hoyer lived in Copenhagen, where he was made an agréé of the Danish Academy of Fine Arts, receiving admittance as its full member in April of 1770. In July of 1781 Hoyer left Copenhagen and went via Stockholm (where he was introduced to the Swedish King and Queen) to St. Petersburg, where he arrived on August 5th, 1781. Immediately upon his arrival, he was commissioned to paint portraits of the Grand Duke Paul (later - Tsar Paul I) and the Grand Duchess Maria Fedorovna, as well as those of their two young sons, Alexander (later - Alexander I) and Constantin. Besides portraits executed for the Court, the artist painted several portraits of distinguished personalities of St. Petersburg, amongst others, the Empress Catherina's lady-in-waiting, Countess Branitskaia (now in the collection of Hermitage, St. Petersburg), Count Panin (now in the collection of Russian Museum, St. Petersburg), Countesses Osterman and Nolcken.
Hoyer left St. Petersburg in April 1783 and traveled to Stockholm, where he stayed until December 1783, and again, from October 1784 to early summer of 1785. There, he executed at least a score of miniatures for the Swedish Court and was appointed a member of the Swedish Academy of Fine Arts.
Around October 1787 Hoyer went to Berlin, where he stayed until April 1788, then to Dresden, Meissen, Leipzig, Weimar, Erfurt, Gotha, Darmstadt, Mannheim, Strasburg. From May 1789 he lived in Paris, then again returned to Germany. In August 1797 he returned to St. Petersburg, where he presumably remained until spring of 1798. On December 19th, 1797, he was admitted as a member of the Russian Academy of Fine Arts, around the same date as another excellent miniaturist Augustin Ritt. Besides Ritt Hoyer met in Russia Madame Vigee Lebrun, whom he mentioned as schemer and charlatan. Around August of 1798 he returned to Copenhagen. He died there in his official residence at Charlottenborg on June 2nd, 1804.
Schidlof maintains that, Hoyer was the best Danish miniaturist. The National Museum in Copenhagen owns some thirty works by him. His miniatures also belong to collections of the National Museum in Stockholm, the Viennese Albertina, etc.
CLICK HERE FOR OTHER WORKS OF THIS ARTIST IN OUR POSSESSION

Provenance: private collection, Paris

minov08ap17
Condition: good
Creation Year: early 1790s
Measurements: UNFRAMED:5,0x4,1cm/2,0x1,6in FRAMED: 7,0x4,5cm/2,8x1,8in
Object Type: Framed miniature
Style: Portrait Miniatures
Technique: watercolor on ivory (oval)
Inscription:
Creator: Cornerlius Hoyer
To see other works by this artist click on the name above!
Creator Dates: 1741 Hammermollen-1804 Copenhagen
Nationality: Danish
We will cover shipping with regular registered mail (delivery between 7-14 days) for this item.

OBS: Austrian mail refunds cases of loss or damage with maximum EUR 500.


Fully insured 2-3 days DHL service available upon request and subject to extra charges: office@wilnitsky.net
Click here for images free of watermark!
Click on images or on

to see larger pictures!