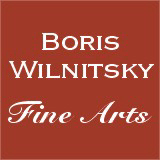 If you have a question about this item,
please contact us at: office@wilnitsky.net
# 41872
Peter Eduard Stroely "Lady in turban decorated with flowers", outstanding miniature!! 1792/94
Price: 11000 EUR
(please note additional 13% tax applies for transactions concluded within the European Union)
THE SELLER WILL COVER SHIPPING WITH REGULAR MAIL FOR THIS ITEM!

Thanks to help of our friend, world's best specialist in portrait miniatures Dr. Bodo Hofstetter, who recognized this miniature as a work of famous, turn of 19th century German miniaturist Peter Eduard Stroely (see comparison images 10-19). we came to conclusion that it was painted in 1792/94, in Naples (typical composition for artist's works, executed there).
According to recent publications of Russian art historian, Dr. Lyubov Pulikova, Peter Eduard Stroely (Straely, Stroehling, Stroelling) was born in autumn of 1766 in Dusseldorf into the family of Johann Burhard Stroely and Marie Gertrude Bliessem (a note of the baptism of the newborn Peter Eduard Burhard Stroely (Stroehling) was made on 28 October 1766).
The artist's father was a member of the "Malerzunft" (artist guild) and was active as an artist making monumental decorations. Peter Eduard, probably, began his art education in the native Dusseldorf (in the local drawing school, which became an Academy of Fine Arts in 1777) or he even visited Italy or England for study.
In any case, in the 1780s he already worked in Germany as itinerant miniaturist; we meet him in Mannheim and Mainz in 1789, in Frankfurt in 1791/92, and in Berlin 1792. In late 1792 he came to Naples to work at the court (some historians believe he worked also in Rome at that time). In late 1793 (or first half of 1794) the artist came to Vienna where he mainly worked for the Royal House and high aristocracy.
Approximately in late February - beginning of March 1797 Stroely came to St. Petersburg where he stayed until March 1802. And again, among his clients were only members of the Russian Royal Family and high aristocrats.
From Russia he came to Berlin, where for a few months he worked for the Prussian royalties, and in 1803 finally settled in England, where he stayed until his death after 1828.
Works of his are to see in most important museums in Germany, Russia, Great Britain etc.
Provenance: French private collection

We are very grateful to Dr. Hofstetter for his generous help

misept21ap17
Condition: good
Creation Year: 1792/94
Measurements:UNFRAMED:6,6x5,7cm/2,6x2,2in FRAMED: 7,4x6,2cm/2,9x2,4in
Object Type:Framed miniature
Style: Portrait Miniatures
Technique: watercolor on ivory
Inscription:indistinctly inscribed on the inner side of the backing card
Creator: Peter Eduard Stroely
Creator Dates: 1766 Dusseldorf-after 1828 London
Nationality:German
We will cover shipping with regular registered mail (delivery between 7-14 days) for this item.

OBS: Austrian mail refunds cases of loss or damage with maximum EUR 500 to the US (in Europe sometimes more, depending on destination).


Full insured 2-3 days DHL service available upon request and subject to extra charges: office@wilnitsky.net
Click here for images free of watermark!
Click on images or on

to see larger pictures!