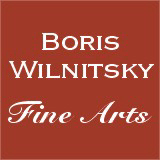 SALE!!! SAVE MONEY !! 1 EUR = 1 USD
# 41835
Heinrich Olivier "Countess d'Orsay, nee Lady of Blessington", important watercolor portrait!, ca. 1845
2500 EUR
FINAL DISCOUNT PRICE= 2500 USD
( for EUR price see date rate )
Please note: Shipping and insurance costs are not included in this promotion, ONLY ITEM PRICES!
(please note additional 13% tax applies for transactions concluded within the European Union)
According to the old legend on verso of this work, we are dealing with (executed in the mid-1840s - note the sitter's dress and hairstyle) watercolor portrait of 30/35-year-old Harriet Comtess d'Orsay, nee Gardiner. The countess posed for this portrait while in Berlin, visiting the studio of well-known artist Heinrich Olivier (as it is known, the latter lived and worked in Berlin from the early 1840s).

In fact, the portrayed woman's full name was Harriet Anne Jane Frances Gardiner, Lady of Blessington. She was born in 1812 and was the only daughter of Irish aristocrat Charles John Gardiner, 1st Earl of Blessington (1782-1829; CLICK HERE) and his first wife. In 1818, her father remarried to (newly widowed) Margaret Farmer, nee Power (1789-1849; CLICK HERE). Four years after their marriage, the couple ventured on the Grand Tour through Europe. While on their journey, they met Count Alfred d'Orsay (1801-1852; CLICK HERE) - a man, whom the countess already shared intimate encounters with in London, in 1821. Count d'Orsay accompanied the couple on their journey through Italy and France (they spent time in Avignon, Genoa, Naples, Florence, etc.).
On December 1, 1827, in Italy, Count d'Orsay married then 15-year-old daughter of Lord Blessington, Harriet (the sitter in our portrait). Thereafter, the Blessingtons and the newlywed couple moved to Paris towards the end of 1828, taking residence in the Hôtel Maréchal Ney. It was in this residence that Lord Blessington suddenly passed away at the age of 46 (he fell victim to an apoplectic stroke in 1829). Following Lord Blessington's death, Count d'Orsay and his wife Harriet accompanied Lady Blessington to England. As soon as 1831, however, the couple separated amidst much acrimony (Harriet was clearly aware of her husband's lasting liaison with her mother-in-law). Count d'Orsay continued to live with widowed Lady Blessington until her death in 1849.
After her separation from Count d'Orsay, Harriet lived in one or another of her Irish properties. In 1852 (i.e. several years after this portrait was executed), she remarried to (her second husband) Charles Spencer Cowper, son of the 5th Earl Cowper.
Heinrich Olivier (1783 Dessau - 1848 Berlin) was a member of famous German artist family, brother of Romantic artists Ferdinand and Friedrich Olivier.
Together with his two-year junior brother Ferdinand, he received his first drawing lessons under K.W. Kolbe. In 1800, he began studying philology at the University of Leipzig, where he also attended the Academy. Already in 1803, several works of a Leipzig Academy student signed "Olivie" were shown at Dresden Academic Exhibition. Also around 1803, he made portrait drawings and pastel portraits.
In 1804, together with Ferdinand, he traveled to Dresden, where he remained for 3 years, until in 1807 he moved to Paris. In the French capital's Musée Napoléon (Louvre) he copied works of Raphael and painted on commission of Duke of Anhalt-Dessau "The Last Supper" and "Portrait of Napoleon".
Upon his homecoming from France in 1810, he once again settled in Dessau. In 1813, he entered the (newly formed in Russia and returning to Germany) "Deutsche Legion" and fought in it against the French. After the end of Liberation Wars, he spent a few months in Vienna, where his brother Ferdinand lived at that time. Also, just then, the Congress of Vienna was taking place in this city. Later on, Olivier returned to Dessau, where he soon became a "Wirtschaftsrat" (counselor of Dessau government) - a status that allowed him to lead a life of ease.
Having lost this position, Olivier began experiencing financial difficulties and in the beginning of 1840s (sic!) relocated to Berlin, where he died on March 3rd 1848.
CLICK HERE FOR OTHER WORKS OF THIS ARTIST IN OUR POSSESSION

Provenance: English antique trade

miaug25ap17
Condition: good
Creation Year: 1845
Measurements: UNFRAMED:29,2x23,5cm/11,5x9,3in FRAMED: 32,8x27,0cm/12,9x10,6in
Object Type: Framed watercolor
Style: Portrait miniatures
Technique: watercolor on card (oval)
Inscription: signed; verso: old legend
Creator: Heinrich Olivier
To see other works by this artist click on the name above!
Creator Dates: 1783 Dessau-1848 Berlin
Nationality: German
2-3 days door-to-door shipment, professionally packed by Mail Boxes Etc and shipped with DHL (calculated for US): 122,52 EUR + insurance 1,8% of item price
Shipping cost to other destinations (worldwide) on request
Shipping price may be reduced if you dispense with the frame


Cheaper alternative (may be further reduced if you dispense with the frame): professionally packed by Mail Boxes Etc and shipped with regular Austrian mail - upon request under office@wilnitsky.net (OBS: In this case maximal refunded insurance value is EUR 500 if shipping destination was the US. In Europe sometimes more, depending on destination.)
Click here for images free of watermark!
Click on images or on

to see larger pictures!