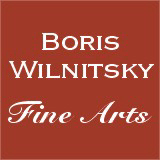 SALE!!! SAVE MONEY !! 1 EUR = 1 USD
# 41779
Aaron Chaimowicz (pseudonym "Josef Brauner") "Constructivist collage 'Cafe d'Europe'", 1920s
1000 EUR
FINAL DISCOUNT PRICE= 1000 USD
( for EUR price see date rate )
Please note: Shipping and insurance costs are not included in this promotion, ONLY ITEM PRICES!
(please note additional 13% tax applies for transactions concluded within the European Union)
Aaron Chaimowicz (he used the pseudonym "Josef Brauner") was born in 1890 in Berlin into a Jewish family. His father, also Aaron, was of the Austrian descent. He was a scrap dealer (textile, clothes, furniture, metals). His mother Miriam, nee Aschkenes, was born in Galicia (Austro-Hungary; present day West Ukraine); she met her husband in Vienna.
In 1918, Aaron Chaimowicz became a member of "Arbeitsrat für Kunst" in Berlin. Among his friends of that time were Otto Bartning, Philipp Hansen, Oskar Shepp, etc. He also had many friends from "Staatliches Bauhaus". Chaimowicz attended painting and graphic classes of Vasili Kandinsky, Oskar Schlemmer and Herbert Bayer. This period marked the development of his passion for small totems and objects, especially for collages, many of which (according to his autobiography) vanished during the fire in his Berlin studio. A passionate anti-fascist, Chaimowicz took part in the Spanish Civil War, served in XI International Brigade and participated in the defense of Madrid; he also fought in Quinto, Teruel, Belchite, and was awarded Republican Order "El Distintivo del Valor".
After Republicans' defeat he moved to France but was interned there. Soon, however, he was able to flee from internment camp and cross the border to Germany, which was by then already fully governed by the Nazis. Up until the end of WWII Chaimowicz fought Nazi regime from the anti-fascist underground (he was risking his life both as a Jew and Communist). In the late 1940s the artist went to the USA, in order to find the only surviving member of his family - his sister Ruth, who lived in the US since 1939. He was only able to locate her (already married) in 1950 in Boston. From that point on, he lived close to his sister in this city, where he died in 1973.
*Provenance: Viennese private collection

haaug2117
Condition: good
Creation Year: 1920s
Measurements: UNFRAMED:11,7x14,3cm/4,6x5,6in FRAMED: 41,0x42,5cm/16,1x16,7in
Object Type: Framed collage
Style: Modern Art
Technique: pencil, color chalks, whitening and collage on cardboard; matted and framed
Inscription: signed with pseudonym: JOS. BRAUNER
Creator: Aaron Chaimowicz
To see other works by this artist click on the name above!
Creator Dates: 1890 Berlin-1973 Boston, USA
Nationality: Jewish / German / American
2-3 days door-to-door shipment, professionally packed by Mail Boxes Etc and shipped with DHL (calculated for US): 146,43 EUR + insurance 1,8% of item price
Shipping cost to other destinations (worldwide) on request
Shipping price may be reduced if you dispense with the frame


Cheaper alternative (may be further reduced if you dispense with the frame): professionally packed by Mail Boxes Etc and shipped with regular Austrian mail - upon request under office@wilnitsky.net (OBS: In this case maximal refunded insurance value is EUR 500 if shipping destination was the US. In Europe sometimes more, depending on destination.)
Click here for images free of watermark!
Click on images or on

to see larger pictures!