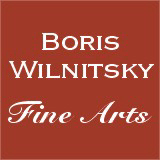 SALE!!! SAVE MONEY !! 1 EUR = 1 USD
# 41753
Joh. Heinrich Schroeder "Sophie Douglas from Aschersleben", important pastel portrait!!, 1795/1800
7500 EUR
FINAL DISCOUNT PRICE= 7500 USD
( for EUR price see date rate )
Please note: Shipping and insurance costs are not included in this promotion, ONLY ITEM PRICES!
(please note additional 13% tax applies for transactions concluded within the European Union)
Offered here is a typical work of Germany's best, late18th century pastelist, Johann Heinrich Schroeder (a comparison with OTHER WORKS OF THIS ARTIST IN OUR POSSESSION confirms his authorship).

According to the authentic legend on verso, which was written in the 19th century by the sitter's great-grandnephew, the birth name of the depicted young lady was Sophie Douglas. She was the sister of evangelical preacher and descendant of the old Scottish family Douglas - Wilhelm Douglas (CLICK HERE). In 1795, the latter succeeded his father as the Head of Evangelical Church in Prussian town Aschersleben. Their father was a priest in monastery "Jericho in der Mark" in province Brandenburg. In 1771, he settled in Aschersleben and married a local woman. Later, in the late 1790s, his son Wilhelm discovered massive coal deposits in the suburb of this town. Thirty years later, he and his son (Prussian state official Hugo Scholto Oskar Georg von Douglas) received coal-mining concession from the government and named this mine "Georg". Very soon the company began generating high profits and became the area's leading enterprise. In 1835, Douglas family acquired another coal-mining spot nearby (for more information on its development, see our image nr.7).
The legend on the back of the portrait only mentions Sophie Douglas' year of death; we learn that she was buried (in Douglas family vault?) in Aschersleben in 1847. Additionally, there is a mention that she "Lebte in Magdeburg bei Prediger Störig", which clearly refers to her being the wife of "second preacher" (from 1810) of Magdeburg's St. Johanniskirche (St. John's Church), Johann Georg Heinrich Störig (Magdeburg and Aschersleben lie only 50km apart).
The best German pastelist of the late 18th century Johann Heinrich Schroeder (Schröder) was born in 1757 in Meiningen, Thuringia (which was then residence town of Duchy Saxe-Meiningen). His early work shows the influence of Johann Philipp Bach who may also have taught him. However, by 1778 he had become a pupil of J.H.Tischbein in Kassel where he exhibited two works at "Junge Maler" in the Academy show in 1780: one pastel portrait, the other a Cleopatra after Titian (medium unspecified). He travelled to Hanover (ca. 1780-84), Brunswick (court artist 1785), Frankfurt, Mannheim, Dresden (1786), Kassel (1787, returning in 1804), Berlin (1789-1792 and 1793-1806). His first trip to Berlin was mentioned in a letter from January 1789 of Charlotte, Duchess of Brunswick-Wolfenbuettel to her sister-in-law, Elisabeth Christine, Queen of Prussia.
From 1792-1793 Schroeder was in London, following the marriage of the Prussian Princess Friederike with the Duke of York; there he portrayed the Royal Family and exhibited three portraits of unnamed sitters at the Royal Academy. Returning to Germany via The Netherlands, he made a portrait of Queen Luise of Prussia which was widely copied. He was in Brunswick in 1801 before settling in his home town Meiningen after 1806. There were further trips to Bad Pyrmont (1806) and Karlsruhe (1810-1811). He also executed a series of portraits of the Baden Royal Family in the 1800s.
He died in his native town Meiningen in 1812.
miaug10ap17
Condition: good
Creation Year: 1795/1800
Measurements: UNFRAMED:30,0x26,0cm/11,8x10,2in FRAMED: 40,4x35,1cm/15,9x13,8in
Object Type: Framed pastel
Style: Old Master drawings
Technique: pastel on vellum, painted in oval; mounted onto stretcher by the artist
Inscription: verso: old legend
Creator: Johann Heinrich Schroeder
To see other works by this artist click on the name above!
Creator Dates: 1757 Meiningen-1812 Meiningen
Nationality: German
SHIPPING COSTS UPON REQUEST:
office@wilnitsky.net
Click here for images free of watermark!
Click on images or on

to see larger pictures!