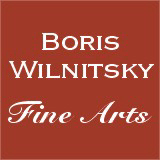 SALE!!! SAVE MONEY !! 1 EUR = 1 USD
# 41717
Jean-Jacques Karpff (1770-1829) "Portrait of Fanny de Berckheim", outstanding drawing!! ca.1800
ON REQUEST
( for EUR price see date rate )
Please note: Shipping and insurance costs are not included in this promotion, ONLY ITEM PRICES!
(please note additional 13% tax applies for transactions concluded within the European Union)
A fantastic (and very curious) acquisition!!

This outstanding quality drawing shows a young lady seated by the piano. Her dress and hair-style suggest the date of execution - ca. 1800.

Strong resemblance to works of great French Neoclassical artist Jacques-Louis David immediately drew our attention as we examined the pre-sale catalogue of German auction house "Rieber" (see our image nr.8).
Seeing that its estimate was listed as EUR 25 (!!), we decided that there is a typographical error and that, in fact, instead of "drawing", one should be reading, "print" (or even a "facsimile" (that was reworked by a forger who applied few touches of white gouache, thus ensuring its visual "drawing" effect)).
In any case (thinking "you never know", what if it is indeed a drawing?), we sent the inquiry request to the auction house, asking to confirm the technique of this work. Next day we received their reply: after removing the frame and re-examining this work with magnifying glass the auctioneer confirmed that it a 100% hand drawing.

Elated with the news, we have immersed ourselves into the thorough research of this piece, albeit it was not in our possession yet; there were still several days left until the auction.
And so, we were faced with the first question: who was this "Fanny de Bercklein, Schwester (English: sister) von Baronen Dietrich-Jägerthal"(according to auction catalogue entry: see our image nr.8; this entry has not contained photograph of this inscription)?
After several unsuccessful attempts to locate any mention of "Fanny de Bercklein" on the Web, we have come to the only plausible conclusion, namely that the auctioneer may have simply misread the possible (!) legend on verso of this drawing!
After considering different variations of the name "Bercklein", we have finally arrived at "Berckheim". This name was immediately recognized by Google search engine, which returned a wealth of information about certain "Fanny de Berckheim", who on top of that was connected to "Baronin (Baroness) Dietrich-Jägerthal" (in fact, she was her sister Amelie (see below)).
Moreover, despite her young age and untimely death (she died from tuberculosis in the early 1801 at the age of 22), she enjoyed great popularity in her native Alsace as one of four sisters called by contemporaries "Desmoiselles de Berckheim".

Friederike Francoise (nickname: Fanny (usual abbreviated from Francoise)) de Berckheim was born in 1778 in Ribeauville (in Alsatian: Rappschwihr; alike Fanny's family summer residence town Schoppenwihr, this small town is a suburb of Colmar; all Fanny's siblings were also born in Ribeauville, Department Haut-Rhin, region Alsace, France). She was born into (known from the 12th century) old and very wealthy family de Berckheim (lineage of Jebsheim and Schoppenwihr); her father, Philippe Frédéric de Berckheim (1732-1812; see our image nr.46) was a retired captain of the Regiment d'Alsace and - from 1787 - representative of the General Assembly of the province Alsace. Apart from owning a house in Colmar (third largest town in Alsace) he possessed in the suburbs of this town Chateau de Schoppenwihr with a territory of 45 hectares (later, a brand-new park was laid out in front of the chateau; it is considered today to be one of the best in Alsace).
Fanny was the fifth of seven children: there were four girls (she was the youngest of them all) and three boys.
Fanny and her sisters
- Octavie (1771-1852; she married Frédéric von Stein zu Nordheim and moved to Stuttgart (Germany) after the wedding),
- Henriette (1772-1863; she married Augustin-Charles Périer, later - Peer of France) and
- Amélie (1776-1835; she married (in 1796 and not in 1801, as say some genealogical sources!) Jean Albert Frédéric, Baron Dietrich-Jägerthal (sic!), son of guillotined in 1793 mayor of Strasbourg)
- were closely befriended with daughters of Colmar celebrity - famous pedagogue and poet Gottlieb Konrad Pfeffel (1736-1809; see our image nr.16). Sisters Berckheim were frequent guests in Pfeffel's house. They adored its owner and were treated with reciprocity: in 1792 he dedicated to them his poem "Der Perlenkranz" (English: "Band of pearls").
Particularly talented in literature and music (sic!) the sisters founded a literary circle and based it on Pfeffel's works. Their contemporaries, who knew about the friendship of renowned poet and young sisters, called the circle "Desmoiselles de Berckheim".
The dynamic correspondence between the sisters throwing light at events of their youth was later published in "Souvenirs d'Alsace" (our image nr.17 shows a.o. the 1895 edition of this book).

The autumn of 1797 marked a memorable event in Fanny's life. Between the 17th and 27th of November 1797 victorious French general Bonaparte was on his journey from Campo-Formio (where he just signed the Peace Treaty) to forthcoming Congress in Rastatt (town by Karlsruhe). During this journey he made (either on 25th or on 26th November (on 24th November he was in Basel - see our web # 38959)) a stopover for a night in Strasbourg and stayed in the small hotel "La Maison Rouge". Next morning he was having breakfast with two young ladies - this news made its way across whole Alsace. These young ladies were none other than Amélie and Fanny de Berckheim (Amélie (already a Baroness Dietrich-Jägerthal for a year) lived in Strasbourg with her husband; Fanny was her guest at that time. Amélie's husband, then one of the most prominent citizens of Strasbourg, accompanied the young women to this breakfast).
18-year-old Fanny was deeply impressed by General Bonaparte. In a letter to her eldest sister Octavie that she promptly sent afterwards, she writes excitingly: "…nous avons vu le Général Bonaparte ce matin, j'ai besoin de te le dire…, Nous avons déjeuné avec lui. C'etat a la Maison Rouge… On n'est pas plus honnête plus charmant, plus simple que Bonaparte. Petit, maigre, pâle et le plus beau profil de monde" (English: "…we saw General Bonaparte this morning, I need to tell you ... We had breakfast with him. This was in the "La Maison Rouge" ... There is no one more honest, charming, or simpler than Bonaparte. He is small, thin, pale and has the most beautiful profile in the world").
In "Journal des Sciences Militaires" published in 1828 we find another evidence of the breakfast that became known throughout whole Alsace. Passed on, albeit through retelling full of discrepancies (for some reason the sisters are referred to as "Franck" and presented as "daughters of one of the first houses of Strasburg" (and not Colmar)), this evidence is nonetheless a very interesting one:

"A son passage á Strasbourg, Bonaparte poussa les choses plus loin. Il se logea dans une auberge comme simple particulier. Il refusa la garde que le commandant de Strasbourg lui offrait. Sa porte était ouverte comme celle d'un simple individu; mais il refusa toute visite de corps. Il reçut aussi une visite de deux demoiselles, et cette visite fit sensation á Strasbourg. Ces deux demoiselles étaient sœrs. Elles étaient filles d'une des premières maisons de Strasbourg; leur nom était Franck. L'aînée avait á peine 20 ans. Ces deux jeunes filles se présentent á l'auberge de la Maison-Rouge où Bonaparte était logé, déc'ineut leurs noms, et demandent á cire admises. Le valet-de-chambre rend compte de la visite. "Demandez-leur, dit Bonaparte, ce qu'elles veulent - Qu'avez-vous á demander? Dit le valet-de-chambre á ces demoiselles. - Rien, répondirent-elles. - Mais que voulez-vous donc? - Nous ne désirons rien autre chose que de le voir, pour conserver toujours dans notre souvenir les traits du héros que a sauvé la France de l'invasion des étrangers, et qui nous a donné la paix". Bonaparte reçut ces deux jeunes filles, et peut-être qu'il n'a jamais reçu une visite qui lui ait fait plus de plaisir.
A l'époque dont je parle, toutes les dames de l'ancienne Alsace étaient pénétrées des mêmes sentimens que les deux demoiselles Franck; en général, les militaires étaient parfaitement accueillis dans toutes les maisons, ce qui faisait un contraste très-marquant avec l'intérieur, où les militaires étaient généralement mal vus" (English:
"On his way to Strasbourg, Bonaparte pushed things further. He lodged at an inn as a regular person. He refused guards which commander of Strasbourg offered him. His door remained open like that of a simple individual, and he refused any visits from military personnel. He also received a visit from two ladies, and this visit was to become a sensation throughout Strasbourg. These two ladies were sisters. They were daughters from one of the first houses of Strasbourg, their name was Franck. The eldest had turned 20. These two girls have presented themselves at the "Maison-Rouge" inn where Bonaparte was housed, declared their names, and asked to be admitted by him. The valet reports of the visit. "Ask them, said Bonaparte, what they want - What would you like? - asked the valet. - Nothing, they replied. - But what is it that you want? - We desire nothing more than to see and forever keep in our memory the features of the hero who saved France from the foreign invasion and who gave us peace". Bonaparte received these two girls, and perhaps he never had a visit that brought him more pleasure.
At the time I'm talking about, all the ladies of old Alsace were penetrated with the same sentiments that the two ladies Franck; in general, the military was well received in all houses, which was a remarkable contrast to the notion where the military was generally frowned upon.").

Fanny de Berckheim was engaged to her distant maternal relative Alexandre Louis, Baron de Landsberg. Yet, their wedding never took place, for Fanny had fallen gravely ill and died on the 10th of February 1801.

We were able to find another portrait (see image nr.13) of this charming girl showing her in the same age. It is a miniature made in 1816 as a copy after 1801 (sic!) life portrait. The author of the original work was (according to the pre-owner's family legend) Strassburg-born and by then already living in Paris, artist Jean Urbain Guerin; the author of the copy - Fanny's sister-in-law, wife of her brother Sigismond Frédéric, who eight years after the latter's death (1819) married Marquis de Boubers.

Fanny's aforementioned sister Amélie (1776-1885; see our images nr.14-15) married in 1796 Jean Albert Frédéric, Baron de Dietrich-Jägerthal. After his death (1806) she took over his business and became the first female industrialist in Alsace. One of the streets of Strasbourg bears her name - rue de Amélie de Berckheim.

However, the most famous of seven siblings Berckheim was Sigismond Frédéric (see our image nr.19). He was one of the bravest Napoleonic officers, who was a colonel and Commander of the 3rd Cuirassier Regiment already at the age of 30. He fought at countless battlefields, was (among others) at Friedland, Aspern, Wagram, Znaim. As brigade general he took part in the Russian Campaign of 1812 and in ranks of Imperial Guard countered Russian threats at Berezina. His name can be viewed among other 558 Napoleonic officers on the Arc de Triomphe in Paris.

We would also like to add that visitors of aforementioned park of Schoppenwihr can still see the surviving remainders of the Neoclassical pergola (the so-called "Temple of Friendship") on an islet in the midst of a small pond - "Ile des Demoiselles de Berckheim" (see our image nr.18).

And so, we were able to rather promptly identify the depicted young piano player. The next, much more difficult task was to define the author of this outstanding quality portrait demonstrating stylistic criteria of J. L. David School.

The first logical step was to search among David's pupils. And very soon we came to the name of native of Colmar (sic!) who in early 1790s visited David's studio and from 1795 worked in Colmar - Jean-Jacques Karpff (1770 Colmar - 1829 Versailles; see our image nr.23).
And what a surprise - in published in early 2017 in Colmar catalogue of Karpff-Exhibition in Musee Unterlinden, Colmar (18th March - 19th June 2017) we discovered... another artist's (signed!) replica of our drawing (see our image nr.22). It is practically of the same size (35 x 27 cm) and bears on the lower margin artist's signature "Casimir fecit" ("Casimir" was the Karpff's pseudonym). This drawing belongs todays to certain (catalogue don't provide name of the owner) private collection and it was already shown at the exhibition of 1987 in Colmar. Existence of several replicas of the same portrait is very typical for Karpff - our image nr.24 shows Karpff's portrait drawing which artist repeated several times.
It would have been naïve to expect to purchase this drawing at its original (25 Euro!) estimate price. Naturally, during the sale, the participation of other interested bidders affected the price of drawing dramatically, raising it multiple times higher than the (ridiculously low) estimate. In any case, obviously none of them have been bidding for "Karpff" and not for "Fanny de Berckheim", but rather for an excellent drawing from the turn of the 19th century. The knowledge of the subject that we acquired during the pre-sale research enabled us to continue a confident battle (via telephone bidding) and to become winners in the end.

P.S. 2nd October 2013:
By chance we found an interesting article on the web concerning history of Fanny's family residence, Chateau de Schoppenwihr by Colmar (CLICK HERE).This article shows four portraits of "Demoiselles de Berekheim" which once belonged to the family of Baron Dietrich (heirs of Fanny's sister Amelie!). That of Fanny de Berckheim shows the same (!) girl, only (considering the haistyle of late 1790s) some years younger (see our image nr. 20).

Provenance: auction house "Rieber", Stuttgart, 25 April 2013, lot 4335
Condition: good
Creation Year: ca 1800
Measurements: UNFRAMED:34,0x27,0cm/13,4x10,6in FRAMED: 42,1x35,0cm/16,6x13,8in
Object Type: Framed drawing
Style: Old Master drawings
Technique: charcoal and whitening on paper
Inscription: verso: old legend in German
Creator: Jean-Jacques Karpff
To see other works by this artist click on the name above!
Creator Dates: 1770 Colmar-1829 Versailles
Nationality: French
SHIPPING COSTS UPON REQUEST:
office@wilnitsky.net
Click here for images free of watermark!
Click on images or on

to see larger pictures!