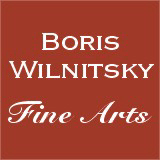 SALE!!! SAVE MONEY !! 1 EUR = 1 USD
# 41697
Ludovike Simanowiz-Attrib. "C. A. J. von Welden, "Grosskomtur" of Bavarian St. Georg Order", 1803/04
2000 EUR
FINAL DISCOUNT PRICE= 2000 USD
( for EUR price see date rate )
Please note: Shipping and insurance costs are not included in this promotion, ONLY ITEM PRICES!
(please note additional 13% tax applies for transactions concluded within the European Union)
THE SELLER WILL COVER SHIPPING WITH REGULAR MAIL FOR THIS ITEM!

This work is an extremely rare miniature portrait of Swabian aristocrat, Carl Albert Joseph, Reichsfreiherr (Baron of the Holy Roman Empire) von Welden. He bears insignia of "Grosskomtur" (Grand Commander) of the Bavarian Royal Order of St. Georg (CLICK HERE and HERE; he was raised to this rank on December 8, 1803 - early 1804; similarly, his old-fashioned hairstyle suggests the same period).
Carl Albert Joseph, Reichsfreiherr von Welden was born at the Castle Grosslaupheim (see our image nr.9) in Laupheim - his family's residence town (it is situated 80 km from Stuttgart - then capital of Duchy Wuerttemberg). He was a son of Constantin Adolf Reichsfreiherr von Welden (1715-1772) and the latter's first wife Maximiliana Franziska, nee Baroness von Starzhausen (1717-1752). In 1767, he married his first wife, Maria Josepha von Speth, Baroness von Zwiefalten. In 1772, he succeeded his late father as owner of Castle Grosslaupheim. In 1806, the ownership of town Laupheim (until then - part of the Holy Roman Empire) was transferred to the Kingdom of Wuerttemberg.
Carl Albert Joseph von Welden died in 1808. His property was inherited by his son (and future prominent Munich attorney) Constantin Ludwig, Freiherr von Welden.

Back in 1724, with permission of Karl Albert Joseph's grandfather, Jews were allowed to settle in Laupheim. In 1808 (death year of "our" sitter), the Jewish community of that town counted as many as 278 families (8,8% of total population); with time, Laupheim became the greatest Jewish settlement in South Germany (CLICK HERE).

This miniature demonstrates stylistic criteria of works by well-known Stuttgart female portrait (and, according to Lemberger, also a miniaturist!), Ludovike Simanowiz (for extensive biography of this artist, see our image nr.10; see also our images nr.11-12 that are stylistically resembling the miniature, which is presented here).
Provenance: private collection, Thuringen / Germany

mijul08ap17
Condition: good
Creation Year: 1803/04
Measurements: UNFRAMED:7,0x5,6cm/2,8x2,2in FRAMED: 8,3x6,2cm/3,3x2,4in
Object Type: Framed miniature
Style: Portrait Miniatures
Technique: watercolor on ivory
Inscription: -
Creator: Ludovike Simanowiz
To see other works by this artist click on the name above!
Creator Dates: 1759-1827
Nationality: German
We will cover shipping with regular registered mail (delivery between 7-14 days) for this item.

OBS: Austrian mail refunds cases of loss or damage with maximum EUR 500.


Fully insured 2-3 days DHL service available upon request and subject to extra charges: office@wilnitsky.net
Click here for images free of watermark!
Click on images or on

to see larger pictures!