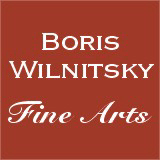 If you have a question about this item,
please contact us at: office@wilnitsky.net
# 41652
Jean-Baptiste Jacques Augustin-Studio "Portrait of a young lady", high quality miniature!!, ca. 1790
Price: 4900 EUR
(please note additional 13% tax applies for transactions concluded within the European Union)
THE SELLER WILL COVER SHIPPING WITH REGULAR MAIL FOR THIS ITEM!

This miniature on ivory showing a portrait of a young aristocratic lady was executed shortly before the French Revolution. It strongly resembles works of one of France's leading miniaturists of that period, Jean-Baptiste Jacques Augustin (for comparison, see our images nr.7-9). Probably it is a work of one of Augustin's pupils.
Jean-Baptiste Jacques Augustin (1759 Saint-Die/Vosgues - 1832 Paris) called himself "the pupil of nature and meditation", and although he had some lessons in painting from Claudiot in Nancy, his talent was really personal, and there was no artist at least in France, on whom he could model himself.
In 1781, he arrived in Paris, where he was received by the Pinchon family, friends of his parents. Their portraits painted by Augustin made him known quickly and secured him with other commissions. The artist gained fame quite rapidly. Augustin and Isabey were the two greatest French miniaturists of the late 18th - early 19th centuries, and it would be difficult to say who was a better one. They are as different as could be; in modern terminology, one could call Augustin "the naturalist" and Isabey - "the impressionist". Both had a very great number of pupils, and because of that a considerable influence on the art of the miniature in their period. Amongst the best pupils of Augustin can be mentioned his wife Madeleine Pauline (nee Ducruet) who surpasses them all: Fanny Charin, Le Tellier, Fontallard, Alexandre, Delatour, G.E. Lami, Sieurac, Mme Dalacazette, Mlle Hue de Breval, and Mme de Mirbel. Napoleon had a marked preference for Isabey. In spite of that he nominated Augustin official painter of the Imperial Court. At the restoration Louis XVIII made him painter in ordinary of his cabinet, and in 1821 he became Chevalier of the Legion d'Honneur. In 1820 he went to London to carry out a number of orders, but he does not seem to have remained there very long. He died of cholera in Paris in 1832.
CLICK HERE FOR OTHER WORKS OF THIS ARTIST IN OUR POSSESSION

Provenance: private collection, Stockholm / Sweden

mijun29ap17
Condition: good
Creation Year: ca 1790
Measurements:UNFRAMED:7,2x7,2cm/2,8x2,8in FRAMED: 8,0x8,0cm/3,1x3,1in
Object Type:Framed miniature
Style: Portrait Miniatures
Technique: watercolor on ivory
Inscription:-
Creator: Jean-Baptiste Jacques Augustin
Creator Dates: 1759 Saint-Die/Vosgues-1832 Paris
Nationality:French
We will cover shipping with regular registered mail (delivery between 7-14 days) for this item.

OBS: Austrian mail refunds cases of loss or damage with maximum EUR 500.


Fully insured 2-3 days DHL service available upon request and subject to extra charges: office@wilnitsky.net
Click here for images free of watermark!
Click on images or on

to see larger pictures!