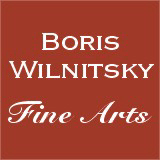 If you have a question about this item,
please contact us at: office@wilnitsky.net
# 41617
Mlle Aimée Thibault "Manuel Aguirre y Aguirre as Officer of Guardia de Corps", fine miniature, 1817/19
Price: 2800 EUR
(please note additional 13% tax applies for transactions concluded within the European Union)
THE SELLER WILL COVER SHIPPING WITH REGULAR MAIL FOR THIS ITEM!

Painted shortly after the fall of Napoleon's regime, it is a miniature portrait of Spanish officer of Guardia de Corps, later coronel (colonel) of carabineros (coastal and border militia - CLICK HERE) and Carabineros Commander in Asturia region (see our image nr.9) - Manuel Aguirre y Aguirre. He was born in 1780 in Bedmar y Garciez, a small town in the province of Jaén and died in the city of Jaén (regional center) in 1860.

Manuel Aguirre y Aguirre participated in Dos de Mayo Uprising in 1808 (this rebellion was organized and carried out by the people of Madrid in protest of the city occupation by French troops). He also fought in the Battle of Bailen (between 18-22 July 1808, the Spanish Army of Andalusia led by Generals Francisco Castanos and Theodor von Reding defeated the French II Corps of General Pierre Dupont de l'Etang) and was in the same (1808) year in Santa Cruz de Mudela (province Ciudad Real). Also in the same year, on November 19, he fought at Ocaria (on this day, the French troops of Marshal Soult and King Joseph Bonaparte defeated the Spanish army under Juan Carlos de Areizaga). Four days later, on November 23, 1808, he participated in the Battle of Tudela (French army led by Marshal Lannes defeated the Spanish army of General Castanos). Clearly, Manuel Aguirre y Aguirre had at many occasions distinguished himself, for his numerous awards speak for themselves.
As the matter of fact, we are able to establish the time range of this portrait's execution: it was painted between 1817 and 1819 (in this period the portrait's author - well-known French female miniaturist Mlle Aimée Thibault - stayed in Madrid in capacity of a court artist).
Mlle Aimée Thibault (1780 Paris - 1868 Paris) first was a pupil of Augustin, then Le Guay and Saint. She debuted at the Salon de Paris in 1804 showing her miniatures there until 1810 (among others, an important miniature of the King of Rome painted from life).
She was very famous in the periods of the 1st Empire and Restoration. Percier, the architect of the Louvre, drew the frames of several of her miniatures (among others, for the portraits of Ferdinand VII, King of Spain and his wife, Maria Isabella Françoise). It is undoubtedly thanks to these two miniatures that Aimée Thibault was appointed miniature painter to the King of Spain in 1819.
Schidlof says further: "She was undoubtedly a miniaturist of quality, influenced by her master Saint…".
Works of this lady can be seen today at the Louvre, Museum of Army (Paris), Chateau Fontainebleau, museums of Bordeaux, Geneva, etc.
For artist's biography, see our image nr.8.
Also, CLICK HERE FOR OTHER WORKS OF THIS ARTIST IN OUR POSSESSION

Provenance: auction house "Alcala Subastas", Madrid, March 9, 2016, lot 157 (see our image nr.10)

mijun13ap17
Condition: fairly good; vertical crack
Creation Year: 1817/1819
Measurements:UNFRAMED:7,3x5,7cm/2,9x2,2in FRAMED: 11,2x10,0cm/4,4x3,9in
Object Type:Framed miniature
Style: Portrait Miniatures
Technique: watercolor on ivory
Inscription:signed: Aimee Thibault; verso: old legend
Creator: Mlle Aimée Thibault
Creator Dates: 1780 Paris-1868 Paris
Nationality:French
We will cover shipping with regular registered mail (delivery between 7-14 days) for this item.

OBS: Austrian mail refunds cases of loss or damage with maximum EUR 500.


Fully insured 2-3 days DHL service available upon request and subject to extra charges: office@wilnitsky.net
Click here for images free of watermark!
Click on images or on

to see larger pictures!