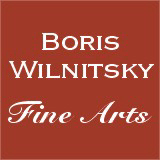 SALE!!! SAVE MONEY !! 1 EUR = 1 USD
# 41598
"Colonel Michail Adamovich Timan, Commander of Iziumski Hussar Regiment" miniature, 1816/17, DISCOVERY
5900 EUR
FINAL DISCOUNT PRICE= 5900 USD
( for EUR price see date rate )
Please note: Shipping and insurance costs are not included in this promotion, ONLY ITEM PRICES!
(please note additional 13% tax applies for transactions concluded within the European Union)
THE SELLER WILL COVER SHIPPING WITH REGULAR MAIL FOR THIS ITEM!

In May of 2017, at the sale of one of the (regional) US auction houses, we acquired a miniature portrait of an richly decorated Russian officer in uniform of Iziumski Hussar Regiment. The acquisition of this piece and our subsequent research produced truly sensational results: we were fortunate to discover a unique (no other one is known so far) portrait of one of unjustly forgotten heroes of the Patriotic (Russo-French) War of 1812 and the ensuing "Foreign Campaign" of 1813/14.

The depicted officer is decorated with the following awards:
Upper row (for the viewer, left to right):
a) neck cross of Russian Order of St. Anna of the 2nd class with diamonds
b) chest cross of Russian Military Order of St. Georg of the 4th class (its somewhat faded ribbon appears more black-and-white rather than anticipated black-orange)
c) round silver medal on blue ("Andreevski") ribbon distributed to (bona fide!) participants of Patriotic War of 1812 (instituted on February 5, 1813) and
d) "neustavny" (non-regulatory) and similarly faded bar of the Russian fighting award - the so-called "Golden sabre with inscription "For bravery"".
Lower row:
a) cross of Prussian Military Order "Pour le merite"
b) cross of Russian Order of St. Vladimir of 4th class with bow and, finally
c) round bronze medal (so-called "dvorianskaya" medal issued to noblemen) for 1812 (on red-and-black "Vladimirski" ribbon; it was instituted on August 30, 1814; however, the small-sized model, which is depicted here, was introduced in February 1816 (hence, we are able to narrow down the time range of this portrait's execution and establish its lowest time boarder as February 1816, upper boarder being 1821 (this year "Iziumski" uniform underwent amendment).

Our thorough Web search led to only one (!) candidate: an officer of Iziumski Hussars who by 1816 was in possession of all awards depicted in this portrait.
His name is (was) Graf (Count) Michail Adamovich Timan (some Russian sources misname him Timon).
In 1816 ("dvorianskaya" medal!) and the next (1817) year, Timan still served in Iziumski Hussar Regiment. Moreover, back then, he was colonel and regiment's commander (see our image nr.21 and CLICK HERE).

The rather scarce Web material about this man does not provide the date of his birth, although it does mention the date of his death - 1833. We learn that he was a native of Vitebskaya Gubernia, who married a woman from the same region - Eleonora (Leonora) Iosifovna (Osipovna) von der Borch (b. 1793), daughter of very wealthy nobleman Josef-Heinrich (Osip) Ivanovich von der Borch (1764-1835), in 1808-1814 - "predvoditel dvorianstva" (marshal of nobility) of Vitebskaya Gubernia. Besides that, Michail Adamovich Timan was the first cousin of renowned Russian journalist and writer, Faddey (Tadeusz) Venediktovich Bulgarin (their mothers were sisters - see our images nr.16-17).
During the Patriotic War of 1812, M. A. Timan served in rank of a "shtabs-rotmistr" (cavalry captain) in "Leib-Gusarski" (Life-Guards Hussar) Regiment. He was the aide-de-camp (adjutant) of Russian General, Duke Adam von Wuerttemberg (see our web #40577).

"Mesiaceslov" (state calendar) issued for 1812 (see our image nr.8) lists Timan's awards pertaining to that period (beginning of 1812 !) :
1) Prussian Order "Pour le merite".
2) "Golden sabre with inscription "For bravery"" and (sic!)
3) gilded bronze cross for the Battle of Preussisch-Eylau (1807) .
The latter award shared appearance with the cross of Order of St. Georg and was worn on identical (black-orange) ribbon. Customarily, it was borne as last in row of other chest awards. The aforementioned (non-regulatory) bar, i.e. "Georgievski" ribbon with emblem of a sabre is detectable as a last one in the upper row of Timan's chest awards; it is none other than a unified badge of the cross for the Battle of Preussisch-Eylau and the "Golden sabre "For bravery"", for both of these awards were bestowed upon Timan either for his participation in the same battle (Eylau) or, during the same (Prussian) campaign of 1806/07 (see also our image nr.9).
For distinction in the Battle of Vitebsk (July 14, 1812), shtabs-rotmistr Timan was awarded the Order of St. Vladimir of 4th class with bow (see our image nr.10).
On February 19, 1813, he was promoted to rotmistr (cavalry captain) and, four days later (on February 23), transferred to Iziumski Hussar Regiment with rank of a lieutenant-colonel (transfer from Guards to army was usually accompanied by promotion to officer rank of two steps higher). On July 1, 1813, he was raised in rank to colonel, hence receiving two of the regiment's squadrons under his command.
He distinguished himself at Halberstadt (see image nr.11) and received the Order of St. Anna of 2nd class with diamonds for the Battle of Dennewitz. Similarly, for distinction in the famous Battle of Leipzig, he received the Order of St. Georg of 4th class (see our image nr.12).

In 1828, one finds Timan fighting in the Russo-Turkish War.

Additionally, we learn that, on August 6, 1829 (sic!), Timan was promoted to major-general (see our image nr.13).

The next mention to this man refers to 1831: his name is included in the annual registry of generals and officers of the Russian Army (see our image nr.14). In it, he is listed as a major-general attached to Commander of 3rd Hussar Division, his comrade-in-arms from Iziuminski Regiment in 1813/15 - major-general A. S. Loshkariov (Lashkariov). The same registry lists Timan's numerous awards (by 1831 !) as follows:
1) Order of St. Vladimir of 3rd class (surely awarded after the portrait's execution; probably for campaign of 1828)
2) Order of St. Anna of 2nd class with diamonds
3) Order of St. Georg of 4th class
4) "Golden sabre with inscription "For bravery""
5) golden cross for the Battle of Prussian Eylau (see above)
6) silver medal of 1812
7) "dvorianskaya" bronze medal of 1814
8) Prussian Order of Red Eagle of 2nd class (surely awarded after the portrait's execution)
9) Prussian Order "Pour le merite" and
10) Swedish Order of Sword (also awarded after the portrait's execution).


To conclude, we would like to report a number of discrepancies in contemporary Russian historical sources (especially those "published" on the Web). The truth is that in the aforementioned period (1812-1830), the Russian army employed two counts (Grafs) by the name Timan, who have earned general rank(s): "our" Michail Adamovich (St. Georg of 4th class in 1813) and his cousin (?) Alexander Ivanovich (St. Georg of 4th class in 1829). The latter man is mentioned in Wikipedia (rather questionable informational source) as the short-term Commander (presumably, for duration of several months in 1815; in reality, however, we found evidence that "Colonel Timan" was still the regiment's commander in 1816-1817 ! - CLICK HERE) of Iziumski Hussar Regiment and short-term (one month long in 1829) Commander of Alexandryiski Hussar Regiemnt (the Wikipedia refers to him in latter case as "Colonel Alexander Ivanovich Timan", although the latter was since June 25, 1827, major-general (see our image nr.13) - in contrary to "our" Michail Adamovich Timan, who, in the first half of 1829, was still a colonel).
We are certain that both Wikipedia references relate to the same person, namely Michail Adamovich (and NOT Alexander Ivanovich!) Timan.
What is more is that Alexander Ivanovich Timan never served in hussars!!. In fact, he was an artillery officer under the patronage and supervision of his father's friend, famous Russian general A. A. Arakcheev. In 1813, during the Battle of Bautzen, he was captured and briefly taken hostage. Later yet, he was mentioned in proceedings of the Decembrists as "Colonel Timan, an artillery officer serving at the 2nd Army Headquarters" - see our image nr.22). Final information about him provides our image nr.23.

We would finally like to add that long after 1812, in 1831, during suppression of the Polish Uprising, "our" M. A. Timan carried out a joint mission with his former comrade-in-arms from Leib-Hussars, famous Denis Davydov.

Some additional genealogical information about M. A. Timan's wife is also available on the Web (see our image nr.15). In it, Timan is referred to as "lieutenant-general Graf Michail Timan" (the latter reference could be a genealogist's mistake, or it could imply that after 1831 and upon retirement (shortly before his death), he was promoted to the next general's rank.

We are very grateful to Moscow military historians - Stanislav Lyulin and Dr. Alexander Kibovskyi for their generous help in our research.
"P.S. 12 June 2017:
We just found on Web additional information concerning Michail Adamovich Timan (see images 24-27). It seems he began his military service in...Iziumski Hussar Regiment. Exactly in ranks of this regiment he fighted in 1807 (being then "poruchik" (1st lieutenant)) at Preussisch-Eylau. Besides aforementioned gilded bronze cross for this battle and "Golden sabre "For bravery"" and Prussian "Pour le merite" he was awarded also transfer to Guards - namely to Leib-Hussars. where we still meet him in early 1813.

mijun0917
Condition: fairly good
Creation Year: 1816/17
Measurements: UNFRAMED:4,4x3,7cm/1,7x1,5in FRAMED: 5,3x4,4cm/2,1x1,7in
Object Type: Framed miniature
Style: Portrait Miniatures
Technique: watercolor on thick ivory wafer
Inscription: -
Creator: Russian School
To see other works by this artist click on the name above!
Creator Dates: -
Nationality: Russian
We will cover shipping with regular registered mail (delivery between 7-14 days) for this item.

OBS: Austrian mail refunds cases of loss or damage with maximum EUR 500 to the US (in Europe sometimes more, depending on destination).


Full insured 2-3 days DHL service available upon request and subject to extra charges: office@wilnitsky.net
Click here for images free of watermark!
Click on images or on

to see larger pictures!