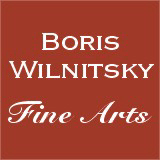 SALE!!! SAVE MONEY !! 1 EUR = 1 USD
# 41585
Etienne-Esperance Bouchardy-? "Children of Mme Fortunée Hamelin", interesting miniature!!, ca. 1810
5500 EUR
FINAL DISCOUNT PRICE= 5500 USD
( for EUR price see date rate )
Please note: Shipping and insurance costs are not included in this promotion, ONLY ITEM PRICES!
(please note additional 13% tax applies for transactions concluded within the European Union)
THE SELLER WILL COVER SHIPPING WITH REGULAR MAIL FOR THIS ITEM!

This charming double portrait came into our hands accompanied by an authentic legend (see our image nr.7 for the old slip of paper with handwritten text on it; the paper was found inside the box that used to house the miniature in the past (we had to reframe the miniature due to the damages to the box). This writing is a typical case of family legend, which went through transformations throughout several generations of ownership by various people. It informs us that we are dealing with portrait of famous married couple: Monsieur Romain Marie Antoine Hamelin and his wife Jeanne Fortunée, nee Lormier Lagrave. Further the legend informs that the latter (Mme Fortunée) married Monsieur Hamelin at the age of 16, and that she was the daughter of a wealthy planter form Saint Domingo (Haiti). This box was presented by Mme Hamelin to certain Mme Ycard; the latter gave it to the author of the aforementioned handwritten text, who in his or her turn presented it to certain Emilien.

One could almost say that we made a sensational find and acquired the earliest existing portrait of famous French courtesan of the (long) period covering the Directory, Consulate, First Empire and Restoration, a friend of Empress Josephine and rival of Mme Tallien and Mme Recamier – Mme Fortunée Hamelin (CLICK HERE and HERE).
However, the facts refute this legend:
Jeanne Genevieve Fortunée Lormier Lagrave was born either in 1776 or 1778 in Saint Domingo (Haiti). At the age of 16 (14?), on July 24 1792, she married in Paris 22-year-old Antoine Marie Romain Hamelin. This couple could however, by no means be the sitters in this portrait. If one could imagine that the harp-playing girl is 14/16-year-old, the boy in this painting could not (possibly!) be 22.
Moreover, known portraits of Mme Fortunée Hamelin (among others, those painted by Andrea Appiani and Jacques-Louis David; see our images nr.8-9) show a young lady of entirely different appearance than the harp-player in "our" portrait.
The final and strongest counterargument: the dress and hairstyle of both sitters correspond to fashion of 1810 (for comparison, see our image nr.12), i. e. when Monsieur and Mme Hamelin were respectively of ages 40 and 32/34.

Oops! One shall mention that the aforementioned couple had two children: a boy Edouard Charles Hamelin (born in 1797, in 1810 he was 13 – see our image nr.13) and his (one year junior) sister Leontine-Marie Hamelin (in 1810, she was 12). The age(s) of Edouard and Leontine-Marie, hence, fully correspond to the visual age of the depicted siblings!!
By 1810, Monsieur and Mme Fortunée Hamelin were already divorced for six years. It is unknown which one of them had become the children's primary custodian. What we do know is that (see our images nr.13-14). Edouard Charles soon embarked on a military career. In 1814 (still during the 1st Empire), at the age of 17, he became a sous-lieutenant (2nd lieutenant) of light infantry. After the Battle of Waterloo, he was promoted to lieutenant. It appears that soon after this promotion, he quit the military service and began living a rather chaotic lifestyle: he traveled to Buenos-Aires, then (in 1821) arrived to Bourbon Island (Reunion in Indian Ocean), where he joined his influential (paternal) uncle (the latter had himself survived a number of failures!). In 1822, Edouard Hamelin married in Saint-Denis (Reunion) ten years his junior Marie-Ursule Pajot. Several years later he returned to France. It is known that he left no male offspring.

His sister Leontine-Marie married in 1826 in Paris (she was then 28) an honorable man, chief tax collector of department Creuse, Auguste Emmanuel Balland, marquis de Varambon. She died childless in 1833.
It is likely that one finds more details about the lives of Edouard and Leontine-Marie in (published in 1995) the book "Madame Hamelin /Marveilleuse et turbulente Fortunée /1776-1851" by Marie Lescure (see our image nr.11).

Our comparison image nr.16 convincingly demonstrates that the author of this miniature is (with great degree of likelihood) Parisian artist Etienne-Esperance Bouchardy, father of well-known miniature painter Etienne Bouchardy (1797-1850).
According to Mme Nathalie Lemoine-Bouchard, Etienne-Esperance Bouchardy was born in Lyon and was active in Paris between 1808 and 1840 (see again our image nr.16). As our last additional image shows, he was still alive in 1844.
See also our web #38787.

Provenance: private collection, Champagne-sur-Seine, department Seine-et-Marne /France

mijun01ap17
Condition: good; artist's own join between 11:30 and 12:30 o'clock; still mounted into the lid of a round box (the lower part of the box is no longer intact, hence the miniature had been set into an early-19th-century frame)
Creation Year: ca 1810
Measurements: UNFRAMED:8,4x8,4cm/3,3x3,3in FRAMED: 15,0x15,0cm/5,9x5,9in
Object Type: Framed miniature
Style: Portrait Miniatures
Technique: watercolor on ivory
Inscription:
Creator: Etienne-Esperance Bouchardy
To see other works by this artist click on the name above!
Creator Dates: was active btwn. 1808-1844 in Paris
Nationality: French
We will cover shipping with regular registered mail (delivery between 7-14 days) for this item.

OBS: Austrian mail refunds cases of loss or damage with maximum EUR 500.


Fully insured 2-3 days DHL service available upon request and subject to extra charges: office@wilnitsky.net
Click here for images free of watermark!
Click on images or on

to see larger pictures!