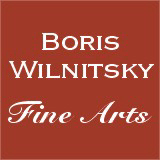 SALE!!! SAVE MONEY !! 1 EUR = 1 USD
# 41556
J.-F. Swebach-Desfontaines-Attrib. "In Napoleonic military camp", gouache, 1805/10
2900 EUR
FINAL DISCOUNT PRICE= 2900 USD
( for EUR price see date rate )
Please note: Shipping and insurance costs are not included in this promotion, ONLY ITEM PRICES!
(please note additional 13% tax applies for transactions concluded within the European Union)
Executed in the early period of the 1st Empire, this good quality gouache shows a scene at a tent of "cantiniere" in a Napoleonic military camp ("cantiniere" was a sutler accompanying the troop - in this scene, it is the woman with a child).
This gouache is with great likelihood an original work of well-known battle artist of the Napoleonic epoch, Jacques-Francois-Joseph Desfontaines (for comparison, see our images nr.13-21).
Jacques-Francois (-Joseph) Swebach (also Swebach-Desfontaines or Swebach de Fontaine) was born in 1769 in Metz and died in Paris in 1823. After being taught the rudiments of drawing by his father, the painter, sculptor and engraver Francois-Louis Swebach, he left Metz for Paris where he studied under Michel H. Duplessis (fl. 1780-99). By 1788 Jacques-Francois had gained a certain reputation for his paintings and drawings of soldiers and horses. He exhibited at the Salon between 1791 and1823 and received a medal in the Salon of 1810. Between 1802 and 1813 he was Premier Peintre at the Sévres porcelain factory and was involved in the decoration of several services. Until ca. 1808 he painted landscapes in collaboration with the French painter Georges Michel.
From 1815 to 1820 he worked (invited by Count Guriev) in St. Petersburg for Tsar Alexander I as Premier Peintre to the Imperial porcelain factory, but continued to send small paintings to the Salon de Paris. During his stay in Russia Swebach achieved a wide popularity among the Russian aristocracy. The works he sent from Russia to the Salon de Paris gained him the favor of critics, who praised his pictures as being full of "wit and refinement" and described him as the "Wouwerman of our time".
Apart from a few official commissions still in France, such as the "Cavalcade and Drive in Barouches" for the Chateau de Malmaison (1800; Montpellier Musée Fabre), he worked for private collectors, who prized his small paintings for the accuracy in the depiction of horses, the proliferation of detail and anecdotes, the precise drawing and the bright colors. He was condemned by his success to repeat the same pictures to please his clients; hunting scenes and horse markets, military convoys and skirmishes. He was a rival of Jean-Louis Demarne in the representation of such scenes, set in brilliantly lit landscapes and portrayed with a precision and naivety reminiscent of Nicolas-Antoine Taunay, although less poetic. He could depict narrative and characterize small group scenes with humor, somewhat in the manner of Louis-Léopold Boilly.
Swebach also produced many engravings; he participated in the "Complete Collection of Historical Scenes of the French Revolution" (1802) and engraved the "French Campaign under the Consulate and the Empire: Album of 52 battles and 100 portraits of Marshals". He collected his graphic works in the "Picturesque Encyclopaedia" (1806).
Works of this artist can be viewed in most important museum worldwide: France, Russia, Germany, USA, etc.
Provenance: private collection, Orleans / France

mimai15ap17
Condition: good
Creation Year: 1805/10
Measurements: UNFRAMED:38,5x45,5cm/15,2x17,9in FRAMED: 44,4x52,2cm/17,5x20,6in
Object Type: Framed gouache
Style: Military paintings
Technique: gouache on paper
Inscription: -
Creator: Jacques-Francois-Joseph Swebach-Desfontaines
To see other works by this artist click on the name above!
Creator Dates: 1769 Metz-1823 Paris
Nationality: French
2-3 days door-to-door shipment, professionally packed by Mail Boxes Etc and shipped with DHL (calculated for US): 175,19 EUR + insurance 1,8% of item price
Shipping cost to other destinations (worldwide) on request
Shipping price may be reduced if you dispense with the frame


Cheaper alternative (may be further reduced if you dispense with the frame): professionally packed by Mail Boxes Etc and shipped with regular Austrian mail - upon request under office@wilnitsky.net (OBS: In this case maximal refunded insurance value is EUR 500 if shipping destination was the US. In Europe sometimes more, depending on destination.)
Click here for images free of watermark!
Click on images or on

to see larger pictures!