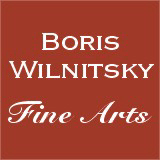 If you have a question about this item,
please contact us at: office@wilnitsky.net
# 41550
"Non-commissioned officer of the Tyrolean Chasseur Regiment", interesting miniature!!, 1816/20
Price: 2000 EUR
(please note additional 13% tax applies for transactions concluded within the European Union)
THE SELLER WILL COVER SHIPPING WITH REGULAR MAIL FOR THIS ITEM!

Here, we are dealing with an extremely rare portrait of one of the 600 Tyrolean soldiers, who until 1814 served in the Bavarian Army. In 1816 they merged with the (newly-established in Austria) Tyrolean "Jäger-Regiment". Back then, it was the only existing regiment, while the other Austrian chasseur units were "Jäger-Battalions".
After the Treaty of Pressburg (December 26, 1805), Austria, freshly defeated by Napoleon, lost its province Tyrol. Tyrol became a part of the Electorate (and later Kingdom) of Bavaria. As a result of this reshuffling, Tyrolean men spent the next years in service of the Bavarian Army and fought (until the autumn of 1813) on the side of Napoleon, i.e. against Austria. In autumn of 1813 Bavaria became member of anti-Napoleonic coalition.
The sitter in this portrait was one of these Tyroleans. He is decorated with the Bavarian "Militärdenkzeichen" (Memorial Cross) awarded to participants of anti-Napoleonic campaigns of 1813/14. In decree of March 27, 1817, King of Bavaria made this award available also to participants of the campaign of 1815. However, in 1815, our sitter was already back in Tyrol: on June 3, 1814, this province was reannexed to Austria.
In "our" portrait, the sitter is wearing the newly-introduced dark "hechtgrau" (blue-grey) uniform of the Tyrolean "Jägers" (chasseurs); this uniform differed from that of the chasseur battalions by the absence of unit number on its yellow buttons. This man is either an "Unter-Jäger" or an "Ober-Jäger" (ranks of non-commissioned officers); his moustache is obligatory for soldiers of the Tyrolean Chasseur Regiment.

This miniature is a work of a good Austrian miniaturist, who was possibly living in Innsbruck (also the headquarters of the Tyrolean Chasseur Regiment were located in this town).
Schidlof mentions only two miniaturists who were working in Innsbruck at that time: Franz Spitzer (see our image nr.7 and our web #9614) and Johann Georg Schedler (also Schädler; see our image nr.8 and our web #35732). One of the two artists was likely the author of this portrait.

Provenance: private collection, Switzerland

We are very grateful to well-known uniformologist, Mr. Stanislav Lyulin for his generous help with our research.

mimai1117
Condition: good
Creation Year: 1816/20
Measurements:UNFRAMED:5,9x4,8cm/2,3x1,9in FRAMED: 6,2x5,1cm/2,4x2,0in
Object Type:Framed miniature
Style: Portrait Miniatures
Technique: watercolor on ivory
Inscription:-
Creator: Austrian School
Creator Dates: -
Nationality:Austrian
We will cover shipping with regular registered mail (delivery between 7-14 days) for this item.

OBS: Austrian mail refunds cases of loss or damage with maximum EUR 500.


Fully insured 2-3 days DHL service available upon request and subject to extra charges: office@wilnitsky.net
Click here for images free of watermark!
Click on images or on

to see larger pictures!