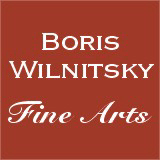 SALE!!! SAVE MONEY !! 1 EUR = 1 USD
# 41517
Friedrich Joh. G. Lieder "Ferenc Jozsef, 1st Prince Koháry", important large miniature!!, 1817/18
7500 EUR
FINAL DISCOUNT PRICE= 7500 USD
( for EUR price see date rate )
Please note: Shipping and insurance costs are not included in this promotion, ONLY ITEM PRICES!
(please note additional 13% tax applies for transactions concluded within the European Union)
*Framed measurements will be provided upon request.

Until 1970, this work was in property of Duc de Nemours (Charles Philippe d'Orleans; 1905-1970). In November of 1971, it was auctioned off to an anonymous buyer at "Hôtel Druot" in Paris. Thirteen years later, on May 17, 1984 it was offered at Sotheby's Geneva (Lot 172) as "A gent,leman called Prince de Metter (sic!) /by Ferdinand Georg Waldmüller, ca. 1830", On May 15, 1986, it was again offered at an auction (already as "executed in ca. 1830" portrait of Austrian Chancellor Prince Metternich by Ferdinand Georg Waldmueller). Finally, in April of 2017, it resurfaced in Vienna's auction house "Dorotheum" (see our image nr.9).
We would like to make it clear at once that, in reality, this work is not a portrait of Prince Metternich but of an absolutely different person.
Besides the fact that Metternich looked differently, one shall also not neglect another detail: in this portrait, the sitter bears the Austrian golden Civil Honor Cross for the years 1813-1814 (in 1815, it was awarded to high-ranking Austrian state officials who distinguished themselves during the anti-Napoleonic Liberation War of 1813/1814). The manner in which the sitter wears the cross in "our" portrait, automatically excludes Metternich's candidature, and we will explain why. The Civil Honor Cross for 1813/14 was meant to be worn on the left (for the viewer - right) chest side, and this is exactly what we see in this portrait. There was however one exception: Chancellor Metternich was the only person to receive the "Commander" category of the Civil Honor Cross, which was to be worn around the neck (see our image nr.16).

Thus, in order to accurately identify the sitter, we had no other chance but to turn to the list of all bearers of the sitter's second award - the neck badge of the Austrian Order of the Golden Fleece. We searched for the persons corresponding with the following criteria:

- after 1815 ("Civil Honor Cross" distribution), this man had to be about 40-50 years of age (our sitter's visual age), which meant we had to search among the order's recipients born not earlier than 1765.

After less than 30 minutes of studying the list, we were able to find our sitter - see our images nr.10-15.
His name is Ferenc Jozsef (Franz Joseph), 1st Prince Koháry de Csábrág et Szitnya (1767-1826). He was a very wealthy Hungarian magnate and statesman (Hungarian Chancellor). He received his Order of the Golden Fleece in 1817 and (as we strongly believe) ordered this portrait to commemorate this occasion. He was the last male member of the noble house Koháry; his only surviving daughter Maria Antonia (1797-1862) married in 1815 Prince Ferdinand of Saxe-Coburg-Gotha. In 1826, after the death of her father, she received a massive inheritance (see our images nr.17-22). From this year onwards, a new, unified family name came into being - "Saxe-Coburg-Gotha-Koháry". This family later gave the world two European kings. Prince Koháry's grandson Ferdinand August became King Ferdinand II (Fernando II) of Portugal (CLICK HERE); one of his grand-grandsons (also called Ferdinand) became the King Ferdinand I of Bulgaria (CLICK HERE).

Our images nr.13-14 offer extensive biographical information about Prince Koháry.

It is by now fully clear that this portrait has nothing to do with Prince Metternich. The same can be said about the portrait's author, who is by no means Ferdinand Georg Waldmüller, for the latter's works are entirely different in style and execution technique.
Since we happened to be in possession of the true author's numerous works, we were immediately able to recognize his hand: this portrait was painted by one of Austria's leading portraitists of the aforementioned period, Friedrich Johann Gottlieb Lieder. Our images nr.23-29 convincingly confirm his authorship.

CLICK HERE FOR OTHER WORKS OF THIS ARTIST IN OUR POSSESSION.
Friedrich Johann Gottlieb Lieder (1780 Potsdam - 1859 Budapest), called Franz Lieder, was a very well-known Austro-German portraitist, portrait miniature painter and lithograph artist of the first half of the 19th century, father of another well-known portraitist Friedrich Lieder the Younger (1807-1884). He was born in Potsdam in 1780 and already at the age of 17 in 1797 debuted in the Academical Exhibition of Berlin. In 1802 he exhibited a portrait of Napoleon in Potsdam and moved to Paris in 1804 to become pupil of David at the Ecole des Beaux-Arts. He was then active in Budapest as a popular portraitist of the Hungarian aristocracy and further painted portraits in Pressburg (Bratislava) and Tyrnau. From 1810 he lived in Vienna where he was strongly influenced by works of the famous French miniaturist Johann Baptiste Isabey. The Vienna Congress (1815-1816) brought him special popularity as portraitist. From 1820 the artist was active alternately in Vienna and Budapest. In 1824 he became member of the Vienna Academy. Lieder died in 1859 in Budapest. He can be seen as one of the best Austrian portrait painters. Many of his works belong to collections of major international museums such as the Metropolitan Art Museum, New York, etc.


miapr24ap17
Condition: good; in (damaged) leather traveling case
Creation Year: 1817/18
Measurements: UNFRAMED:15,5x12,0cm/6,1x4,7in
Object Type: Framed miniature
Style: Portrait Miniatures
Technique: watercolor and gum arabic on cardboard (oval)
Inscription: -
Creator: Friedrich Johann Gottlieb Lieder the Elder
To see other works by this artist click on the name above!
Creator Dates: 1780 Potsdam-1859 Budapest
Nationality: Austrian / German
SHIPPING COSTS UPON REQUEST:
office@wilnitsky.net
Click here for images free of watermark!
Click on images or on

to see larger pictures!