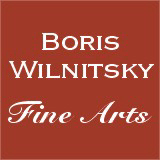 SALE!!! SAVE MONEY !! 1 EUR = 1 USD
# 41511
Jos. Franz Joh. Pitschmann "Polish poet Euzebiusz Slowacki", important drawing!!, 1806/08
1900 EUR
FINAL DISCOUNT PRICE= 1900 USD
( for EUR price see date rate )
Please note: Shipping and insurance costs are not included in this promotion, ONLY ITEM PRICES!
(please note additional 13% tax applies for transactions concluded within the European Union)
Found per chance at an antique shop in Beaumont (France), this drawing is a very important item for Polish historians and collectors. Painted in 1806/08, it shows the author's new colleague and - alike him - a professor of the newly founded "gymnasia" (senior high school) in Volhynia (then - part of the Russian Empire; now - West Ukraine) town Krzemieniec (in Ukrainian: Kremenets; CLICK HERE). Later this school obtained name "Krzemieniec Lyceum".
Before coming to Krzemieniec, the author of this drawing (signed obverse , it is also inscribed and titled on verso) - Austrian artist Joseph Franz Johann Pitschmann - was already a long time resident of this region (Volhynia, Warsaw, Lemberg (Lviv)), in which he spent eighteen years.
In the newly founded school, he became a professor of drawing.
The sitter - celebrated Polish theoretician and literary historian, translator, dramatist, poet and educator, Euzebiusz Slowacki (1772-1814; see our images nr.10-12) - became in the same year (1806) a professor of literature at the same school. Obviously, this portrait was painted just after the two men met: Pitschmann's (widely known) oil portrait of Slowacki (imnage nr.10) was made some time later, between 1808-1811 (in it, Slowacki appears older than in our drawing). It is known that in 1811 Slowacki left Krzemieniec and went to Wilna (now - Vilniu, Lithuania), where he headed the faculty of literature at the local university.
We would also like to add that Euzebiusz Slowacki was the father of famous Polish poet Juliusz Slowacki (1809-1849; see our image nr.14).
Joseph Franz Johann (in Poland: Jozef Francziszek Jan) Pitschmann was born in 1758 in Triest and died in 1834 in Kremenets (Krzemieniec). He studied painting at the Vienna Academy of Arts under professors Fueger, Brandt and Lampi the Elder. In 1787, he obtained Golden Academic Medal followed, shortly after, by his full membership at the Academy.
In 1788 he was invited by Polish Prince J. K. Czartoryski to his estate Korc in Wolyn (in those days - Russian Empire), where he worked as portraitist for several months. In 1789, he traveled to the Polish capital Warsaw and remained there until 1794 (with an exception of a brief trip to Poznan). In this period, he painted a large number of portraits of the members of Polish aristocracy and royalty. King Stanislaus August, whom Pitschmann portrayed four times, went as far as to present the artist with a diamond finger-ring.
In 1794, the artist came to Lvov (present day Ukraine; at that time - Lemberg, capital of region Galicia that belonged from 1772 to the Austro-Hungarian Empire), where he remained until 1806. During his 12-year-long stay in this town he similarly produced a great number of portraits of Polish aristocracy and Austrian officials.
In 1806, the School Inspector of Wolyn, Podolia and Ukraine (back then - parts of the Russian Empire), Tadeusz Czacki, invited Pitschmann to work as a professor of drawing at the newly founded Wolyn secondary school (later a Lyceum) in Krzemieniec. The artist spent the last 28 years of his life working in this small Wolyn town. In 1831, in commemoration of his 25-year professorship at the Lyceum, he was awarded the honorary title of councellor.
From the onset of his artistic career Pitschmann kept a registry of his works (mainly portraits). This surviving list consists of more than 500 paintings. The whereabouts of most of them are unknown today: only several of Pitschmann's works belong to museum collections of Lvov (Lemberg), Warsaw, Krakow, Wroclaw, Poznan. Similarly, we could not locate a single work of his in the records of international art auctions of the past 30 years (an aspect that makes our portrait an extremely rare find at today's art market!).
For another work of this artist in our possession, CLICK HERE.

miapr21ap17
Condition: fairly good
Creation Year: 1806/08
Measurements: UNFRAMED:25,5x18,0cm/10,0x7,1in FRAMED: 51,3x41,7cm/20,2x16,4in
Object Type: Framed drawing
Style: Portrait Miniatures
Technique: charcoal on paper; matted and framed
Inscription: signed: J. Pitschmann; inscribed; verso: inscribed and titled
Creator: Joseph Franz Johann Pitschmann
To see other works by this artist click on the name above!
Creator Dates: 1758 Triest-1834 Kremenets
Nationality: Polish
2-3 days door-to-door shipment, professionally packed by Mail Boxes Etc and shipped with DHL (calculated for US): 165,57 EUR + insurance 1,8% of item price
Shipping cost to other destinations (worldwide) on request
Shipping price may be reduced if you dispense with the frame


Cheaper alternative (may be further reduced if you dispense with the frame): professionally packed by Mail Boxes Etc and shipped with regular Austrian mail - upon request under office@wilnitsky.net (OBS: In this case maximal refunded insurance value is EUR 500 if shipping destination was the US. In Europe sometimes more, depending on destination.)
Click here for images free of watermark!
Click on images or on

to see larger pictures!