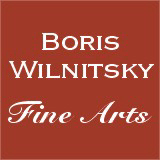 SALE!!! SAVE MONEY !! 1 EUR = 1 USD
# 41507
"Colonel Quinette or Colonel Yvendorff - ?", interesting Napoleonic miniature portrait!!, 1804/09
1850 EUR
FINAL DISCOUNT PRICE= 1850 USD
( for EUR price see date rate )
Please note: Shipping and insurance costs are not included in this promotion, ONLY ITEM PRICES!
(please note additional 13% tax applies for transactions concluded within the European Union)
THE SELLER WILL COVER SHIPPING WITH REGULAR MAIL FOR THIS ITEM!

As it turned out in the last time, several miniature portraits in our possession, where the sitter's identification was provided by our former adviser, Moscow uniformologist Dimitri Gorchkoff need now a new description. Either Mr. Gorchkoff's attributions were convincingly confuted by his colleagues or he himself (without contacting and naming us!!) published again some our miniatures with a new identification of the sitters, confuting himself.
The miniature presented here is a prime example of the latter case. Below, under No 1, you will find our old description provided by Mr. Gorchkoff in 2011, under No 2 the new one made by him in June 2015.

Description No 1 (April 2011)

Portrait of a colonel (commander) of one of the Napoleonic Cuirassier Regiments from the period between 1807-1813 (sitter's uniform is exactly from that time). As Moscow uniformologist Dimitri Gorchkoff says, according to details of this uniform only two cuirassier regiments could be in question - 2nd and 5th. More of that: Mr. Gorchkof informed us that from three persons in question - two commanders of 2nd Regiment in mentioned period (colonels Chouard and Rolland) and commander of 5th Regiment, Colonel Quinette - only the latter can be our man!!
Portrait of Colonel Louis-Claude Chouard is widely known - absolutely another face!
Colonel Pierre Rolland obtained his first (Legionary) Cross of the Legion d'Honneur in 1804, and consequently in 1807-1813 he would be depicted with this award.
And only commander of 5th Cuirassier Regiment, Colonel Jean Charles Quinette de Cernay had no awards until Austrian campaign of 1809! Our sitter, colonel of cuirassiers, depicted without any award is no one else but he, in the period 1807-1809!!
Our images nr.6-7 provide extensive biographical information concerning this officer.

Description No 2 (June 2015)

One of our colleagues (as said, not Mr. Gorchkoff himself) sent us the article "Portraits of marshals, generals and colonels of Napoleon" by Dimitri Gorchkoff recently published in the Moscow art magazine "Antiques, objects of art and collecting", June 2015 issue, pp. 10-17. On pages 12-13 we find the presented here "Portrait of Colonel of 5th Cuirassier Regiment - Jean-Charles Quinette" (so Gorshkoff attributed in 2011) with a new identification of the sitter. According to Gorchkoff's article in 2015 it is a portrait of Jean-Frédéric Yvendorff, Commander of 2nd (sic?) Cuirassier Regiment (1751-1816; see our image nr. 8 and 9) made in June-July of 1804...

AT OUR FIRST MEETING IN 2009 DIMITRI GORCHKOFF FRAUDULENTLY DECLARED HIMSELF TO BE A DOCTOR OF HISTORY, ALTHOUGH THE DEFENSE OF HIS MASTER'S THESIS (GAINING THE INITIAL (!) RUSSIAN HONORARY DEGREE OF A "CANDIDATE OF SCIENCE") WILL ONLY TAKE PLACE IN MAY OF 2017. CONSEQUENTLY WE RECOMMENDED "DR. GORCHKOFF" (AS A "LEADING RUSSIAN SPECIALIST IN FRENCH MILITARY UNIFORMS") TO DIVERSE AUTHORITIES IN PORTRAIT MINIATURES. THE LATTER IN THEIR TURN RECOMMENDED HIM TO EXPERTS OF AUCTION HOUSE "CHRISTIE'S", AND SOON THEREAFTER NAME "DR. GORCHKOFF" APPEARED IN SALE CATALOGUES OF THIS HOUSE AS CO-AUTHOR OF THIS OR ANOTHER ENTRY TO MILITARY PORTRAITS (LATER "CHRISTIE'S" HAD SERIOUS PROBLEMS WITH BUYERS WHO ACQUIRED THESE ITEMS WITH WRONG (!) "DR. GORCHKOFF" ATTRIBUTIONS))
miapr2811
Condition: fairly good
Creation Year: 1804/09
Measurements: UNFRAMED:5,2x4,4cm/2,0x1,7in FRAMED: 6,1x5,4cm/2,4x2,1in
Object Type: Framed miniature
Style: Portrait Miniatures
Technique: watercolor on ivory (octagonal)
Inscription: -
Creator: French School
To see other works by this artist click on the name above!
Creator Dates: -
Nationality: French
We will cover shipping with regular registered mail (delivery between 7-14 days) for this item.

OBS: Austrian mail refunds cases of loss or damage with maximum EUR 500.


Fully insured 2-3 days DHL service available upon request and subject to extra charges: office@wilnitsky.net
Click here for images free of watermark!
Click on images or on

to see larger pictures!