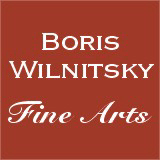 If you have a question about this item,
please contact us at: office@wilnitsky.net
# 41498
Anna Rosina Lisiewska-Attrib. "Wilhelm Count von Schaumburg-Lippe", important miniature!!, ca. 1770
Price: 3500 EUR
(please note additional Austrian VAT (Value Added Tax) applies for transactions concluded within the European Union)
THE SELLER WILL COVER SHIPPING WITH REGULAR MAIL FOR THIS ITEM!

We are dealing here with a superior quality miniature executed in ca. 1770. It is a very important portrait of the ruler of County von Schaumburg-Lippe-Bueckeburg, famous 18th-century military commander, Wilhelm, Count of Schaumburg-Lippe-Bueckeburg.
His full given name was Friedrich Wilhelm Ernst. He was born on January 9, 1724 in London, the son of Albrecht Wolfgang, Count of Schaumburg-Lippe and his first wife, Countess Margarete Gertrud of Oeynhausen, daughter of George I of Great Britain and his mistress Ehrengard Melusine von der Schulenburg (hence, "our" sitter was the grandson of the English King!).
He accompanied his father on the latter's campaign in Dutch military service, during the 1740-1748 War of the Austrian Succession, and took part in the Battle of Dettingen (1743). He then joined the Austrian Army and fought in its Italian campaign. Wilhelm Count von Schaumburg-Lippe succeeded his father as a ruling count on October 25, 1748. As a count, he sided with Prussia during the Seven Years' War. He distinguished himself at the head of the allied artillery during the Battle of Minden and was rewarded with the overall command of the allied artillery.
In 1762, at the request of the Marquis of Pombal (the Portuguese Secretary of State) he led the allied troops in Portugal against the Spanish invasion. He conducted a brilliant defensive campaign of marches and counter-marches, so that the enemy, although it had a three-to-one superiority in numbers, always encountered defenders in a good position and never dared to risk an all-out attack. At the request of Pombal, Count von Schaumburg-Lippe stayed on for a year after the peace agreement of 1763 in order to rebuild and train the Portuguese Army to a more professional standard.
He was also an influential military theorist, an advocate of defensive warfare. One of his best-known slogans is : "Kein anderer als der Defensivkrieg ist rechtmäßig!" ("Only defensive warfare is justified!") He died at Wölpinghausen on September 10, 1777 and was succeeded by his cousin the count of Lippe-Alverdissen, Philipp II. Ernst. As one of the greatest figures in German history, he is commemorated by a bust in the Walhalla temple (see our image nr.7).
For his extensive biography and other portraits, CLICK HERE and see our images nr.8-14

Based on the high quality of this portrait, one could say with confidence that its author was one of the court artists working in the area around the sitter's residence Bueckeburg. The first name that comes to mind is that of the Brunswick (Braunschweig) court artist (since 1766), Anna Rosina de Gasc, nee Lisiewska (1713-1783).
Brunswick and Bueckeburg were separated by a distance of only 125km (an equivalent of a few-hour coach ride). One could thus imagine that the sitter posed for this portrait during one of his visits to the neighboring Duchy of Brunswick. On the other hand, one could assume that the artist came to Bueckeburg with very same commission.
Anna Rosina Lisiewska was particularly known as a portraitist working in oils, yet she was also mentioned (see Ernst Lemberger's "Die Bildnis-Miniatur in Deutschland von 1550 bis 1850") as a miniaturist. For her extensive biography (and other works of her), see our image nr.15 and CLICK HERE.
Provenance: English antique trade

miapr08ap17
Condition: good
Creation Year: ca 1770
Measurements:UNFRAMED:5,4x4,6cm/2,1x1,8in FRAMED: 6,8x4,8cm/2,7x1,9in
Object Type:Framed miniatures
Style: Portrait Miniatures
Technique: watercolor on ivory
Inscription:verso: remainder of a red label with illegibly written inscription
Creator: Anna Rosina Lisiewska
Creator Dates: 1713 Berlin-1783 Dresden
Nationality:German
SHIPPING COSTS UPON REQUEST:
office@wilnitsky.net
Click here for images free of watermark!
Click on images or on

to see larger pictures!