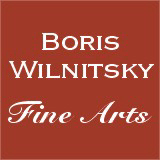 SALE!!! SAVE MONEY !! 1 EUR = 1 USD
# 41422
A.F. Blyth "Probably General de La Roche-Aymon", large miniature, 1823
2700 EUR
FINAL DISCOUNT PRICE= 2700 USD
( for EUR price see date rate )
Please note: Shipping and insurance costs are not included in this promotion, ONLY ITEM PRICES!
(please note additional 13% tax applies for transactions concluded within the European Union)
This large miniature on ivory is signed and dated "1823". It shows a ca.50/55-year-old French lieutenant-general (note the three stars on his epaulettes) bearing two royal military awards: Commander Cross (neck cross) of the Legion of Honor and the Chevalier (chest cross) of the Order of Saint Louis.

In 1823, ca. one quarter of approximately 300 French lieutenant-generals (both active duty and "disponible" (reserve force)) were recipients of exactly these two awards.
We have consulted the standard research sources (1823 issues of "Almanach Royal" and "Annuaire official des officiers de l'armee") and studied all lieutenant-generals in possession of Commander Cross of the Legion of Honor and the Chevalier of the Order of Saint Louis. While performing our search, we have stumbled upon an interesting "candidate", who as we believe could be the depicted person: in 1823, this man was 51, a recipient of both aforementioned crosses and - from July of the same (1823) year - a lieutenant-general (!) of cavalry. What better reason other than this promotion could he have to commission a portrait showing him in full glory, with three stars of a lieutenant-general on his epaulettes?!
His name - Antoine-Charles-Etienne-Paul, vicomte de La Roche-Aymon. He was born on February 28, 1772 in Paris and died in the same city on May 16, 1849.
He was a son of Antoine-Charles-Guillaume, marquis de La Roche Aymon (1751-1831), tutor of "monseignor le Dauphin" (future Louis XVI). In 1784, he joined military service of "Garde du Corps" and in 1788 became a lieutenant of the Regiment de Fox. In 1789, he was included into the retinue of the French Ambassador in Naples, Baron de Talleyrand. In 1792, at the height of the French Revolution, he joined his father in Koblenz (Germany) and enlisted in the Army of Princes (Armée des Princes).
It is known that in 1794, he arrived in Hamburg and soon after joined the Prussian service in Rheinsberg in rank of lieutenant and commander of hussars, personal guards of Prince Heinrich of Prussia. He also became the latter's aide-de-camp. On December 20, 1797, he was promoted to "Stabsrittmeister" (a rank between the 1st lieutenant and captain) and, on March 2, 1801 - to "Rittmeister" (captain). On August 9, 1802, he was raised in rank to cavalry major. Two weeks later, he was transferred to the Hussar Regiment "Von Goeckingk". In 1806, he was transferred in rank of a squadron commander to the Hussar Regiment "von Prittwitz". In ranks of this regiment, on November 23 of the same (1806) year, he became the Commander of the 2nd Battalion.
During the War of the Fourth Coalition (1806-1807), he participated in the battles of Eylau and Braunsberg (he was distinguished for his courage in the Battle of Braunsberg and on February 27 1807 awarded the Prussian Order "Pour le Merite". On May 8, 1808, he received the Russian Order of St. Vladimir of the 4th class (as one can see, these two awards are not shown in "our "portrait; one could explain their absence by reminding that de La Roche-Aymon received both of them for fights against his native country France, in whose service he was in 1823 (date of portrait's execution).
On August 10, 1808, he was promoted to lieutenant-colonel. On December 20 of the same (1808) year, he became the Commander of the 2nd Life Hussar Regiment. On November 3, 1809, he was raised in rank to colonel and, on February 16, 1810, appointed Commander of the West-Prussian Light Cavalry Brigade. On April 5, 1811, retired from the Prussian service in rank of major-general with an annual pension of 600 Talers. On July 27, 1811, he was awarded the Prussian Order of the Red Eagle of the 3rd class (note that, due to the same reasons as above, this order is also absent in "our" 1823 portrait).
In August 1814 (1st Bourbon Restoration), he returned into the French Army and, for his distinctions in war against Napoleon, was awarded by King Louis XVIII the Chevalier Cross of the Order of Saint Louis and assigned the rank of "marechal-de-camp" (major-general of the French Royal Army).
During the "Hundred Days", he retreated into his estate in department Creuse. At the beginning of the 2nd Restoration, in August 1815, he became a member of "Chambre de Paris". He received his Commander Cross of Legion of Honor (skipping the Legion's "Chevalier" and "Officer" classes) on May 1, 1821. In 1823, he took part as a cavalry brigade commander, in the invasion of Spain. On July 23 of the same (1823) year, after the Battle at Molina del Rey, he was promoted to lieutenant-general and appointed division commander in French-seized Catalonia.
After the July Revolution of 1830, he swore allegiance to Louis-Philippe. He retired from the military service on April 14, 1844 and remained Pair of France until the French Revolution of 1848.
For further information about him, CLICK HERE and HERE.

Although in "our" portrait one sees a ca. 50-year-old man with receding hairline, elaborate mustache and sideburns (in theory, it strongly contradicts with a (discovered on the Web) portrait of 39-year-old Prussian Major-General La Roche-Aymon (see our images nr.11-13), we recognize the same high forehead, as well as chin and nose shapes. Similarly, one shall not forget the twelve full years lie between the completion of "our" and the "Prussian" portraits. In this period, La Roche-Aymon could have lost most of his hair and grown a mustache and sideburns (practically obligatory for a French cavalry general)…

The high quality of this portrait indicates that its author was a well-educated miniaturist. However, his name - "A.F. Blyth" - is not listed in any available art reference sources. Was he an Englishman staying in Catalonia in 1823?

Was he the young Scott Augustus Frederick Blyth (see our images nr.14-17), whom we meet a year later (1824) as a student and member of the "Speculative Society" (Scottish Enlightenment society dedicated to public speaking and literary composition; it was mainly an Edinburgh University student organization). In 1825, he is already mentioned as a cornet of the British 6th Dragoon Regiemnt; on December 28, 1829 (by then, he was already a lieutenant of the 15th Hussar Regiment), he married at St. Ann's Church of Dublin Susan Roche (sic! - is there a trace of connection to family La Roche-Aymon?!), daughter of Francis Roche from Irish community Roche-Mount??!!).
P.S. 2nd February 2018:
In recently published catalogue of portrait miniatures in Museo del Prado, Madrid we just discovered a copy after our piece! This copy, also a miniature on ivory, was executed two years later by Madrid miniaturist Jose Udias Gonzales (see our image nr.18). It is a 100% prove that our miniature was made in 1823 in Spain and remained there (as a gift from sitter?) the next several years.

Provenance: antique trade, England

mimar0717
Condition: fairly good
Creation Year: 1823
Measurements: UNFRAMED:13,0x10,1cm/5,1x4,0in FRAMED: 28,0x25,5cm/11,0x10,0in
Object Type: Framed miniature
Style: Portrait Miniatures
Technique: watercolor on ivory (laid on cardboard)
Inscription: signed and dated: "A.F. Blyth 1823"
Creator: A. F. Blyth
To see other works by this artist click on the name above!
Creator Dates: active around 1823-
Nationality: English / British / Scottish
2-3 days door-to-door shipment, professionally packed by Mail Boxes Etc and shipped with DHL (calculated for US): 122,16 EUR + insurance 1,8% of item price
Shipping cost to other destinations (worldwide) on request
Shipping price may be reduced if you dispense with the frame


Cheaper alternative (may be further reduced if you dispense with the frame): professionally packed by Mail Boxes Etc and shipped with regular Austrian mail - upon request under office@wilnitsky.net (OBS: In this case maximal refunded insurance value is EUR 500 if shipping destination was the US. In Europe sometimes more, depending on destination.)
Click here for images free of watermark!
Click on images or on

to see larger pictures!