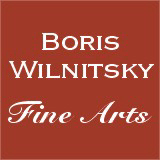 SALE!!! SAVE MONEY !! 1 EUR = 1 USD
# 41416
Martin Johann Schmidt (Kremser Schmidt)-School " Christ and the Samaritan Woman", oil, 18th century
2700 EUR
FINAL DISCOUNT PRICE= 2700 USD
( for EUR price see date rate )
Please note: Shipping and insurance costs are not included in this promotion, ONLY ITEM PRICES!
(please note additional 13% tax applies for transactions concluded within the European Union)
This high quality oil painting shows a biblical scene "Christ and the Samaritan Woman at the Well" (CLICK HERE). It strongly resembles works of famous Austrian Baroque artist Martin Johann "Kremser Schmidt" or "Kremserschmidt" (1718-1801; see our image nr.7). Comparison with other works of this artist (for example, see our images nr.9-19) convincingly supports our sopposition that we are dealing with a work of one of his pupils.

The painting was acquired on March 5, 2015, at a sale of Madrid auction house "Alcala Subastas" (lot 530). A counter-piece to "our" painting (identically sized and painted by the same artist) was offered at the same sale. Sadly, our absentee bid did not win it..
Martin Johann Schmidt, called Kremser Schmidt or Kremserschmidt, was born on 25th of September 1718 in Grafenwörth, Lower Austria, and died on the 25th of June 1801 in Stein / Danube (now a part of Krems an der Donau municipality). He was one of the most outstanding Austrian painters of the late Baroque/Rococo alond with Franz Anton Maulbertsch.
A son of the sculptor Johannes Schmidt and a pupil of Gottlieb Starmayr, he spent most of his life at Stein, where he mostly worked in the numerous churches and monasteries of his Lower Austrian homeland. While the evolution of his style after 1750 shows that he had either spent a formative period in northern Italy or had at least had extensive contact with northern Italian works of art prior to that date, his works are also clearly influenced by Rembrandt (visible above all in his etchings) and the great fresco-painters of the Austrian Baroque, Paul Troger and Daniel Gran.
Despite not having received formal academic training, in 1768 he was made a member of the imperial academy at Vienna due to his artistic merits, which by that time had already been recognized by a wider public inside and outside of Austria.
Primarily he painted devotional images for private devotion and churches, including a considerable number of large altar paintings. His lively and colourful style made him extremely popular with people from all levels of society already during his lifetime. From 1780 mythological and low-life themes became increasingly frequent, only to be replaced by a renewed concentration on religious topics during the very last years of Schmidt's life.
He was at that an important draughtsman and has left numerous etchings which clearly show Rembrandt's influence.
While his earlier works typically show a warm chiaroscuro, from about 1770 he used increasingly stronger and more lively colours. Simultanueously, both his style and his brush technique became much more free, making him, like Franz Anton Maulbertsch, an important predecessor of impressionism. In this aspect, his mature style is completely contrary to neoclassicism, the style which increasingly dominated European art after about 1780.
Further reading
1.) Garzarolli-Thurnlackh; Das graphische Werk Martin Johann Schmidt's (Kremser Schmidt), 1718 - 1801; Zurich, 1925
2.) Dworschak, Feuchtmüller, Garzarolli-Thurnlackh, Zykan; Der Maler Martin Johann Schmidt genannt "Der Kremser Schmidt" 1718 - 1801; Vienna, 1955
3.) Feuchtmüller; Der Kremser Schmidt. 1718-1801, monograph and catalogue raisonné; Vienna, 1989, ISBN 3702216898 ISBN 978-3702216894
External links
1.) Martin Johann Schmidt in the Aeiou Encyclopedia (German) in German
2.) Martin Johann Schmidt in the German National Library catalogue (German) in German
3.) Entry on Martin Johann Schmidt in the database of the Niederösterreichisches Landesmuseum, Vienna in German
mimar02ap2017
Condition: fairly good; lined
Creation Year: 18th Century
Measurements: UNFRAMED:51,4x72,6cm/20,2x28,6in FRAMED: 62,4x81,9cm/24,6x32,2in
Object Type: Framed oil painting
Style: Old Master paintings
Technique: oil on canvas
Inscription: -
Creator: Martin Johann Schmidt ("Kremser Schmidt")
To see other works by this artist click on the name above!
Creator Dates: 1718 Grafenwoerth-1801 Stein
Nationality: Austrian
2-3 days door-to-door shipment, professionally packed by Mail Boxes Etc and shipped with DHL (calculated for US): 289,2 EUR + insurance 1,8% of item price
Shipping cost to other destinations (worldwide) on request
Shipping price may be reduced if you dispense with the frame


Cheaper alternative (may be further reduced if you dispense with the frame): professionally packed by Mail Boxes Etc and shipped with regular Austrian mail - upon request under office@wilnitsky.net (OBS: In this case maximal refunded insurance value is EUR 500 if shipping destination was the US. In Europe sometimes more, depending on destination.)
Click here for images free of watermark!
Click on images or on

to see larger pictures!