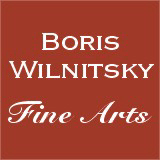 SALE!!! SAVE MONEY !! 1 EUR = 1 USD
# 41383
Antoine Maurin "Napoleonic General de Bourmont", Miniature from Bernard-Franck Collection, ca. 1830
2700 EUR
FINAL DISCOUNT PRICE= 2700 USD
( for EUR price see date rate )
Please note: Shipping and insurance costs are not included in this promotion, ONLY ITEM PRICES!
(please note additional 13% tax applies for transactions concluded within the European Union)
There is known to exist a lithograph (see our image nr.10) with the same representation of celebrated Napoleonic General Louis-Auguste-Victor de Ghaisnes de Bourmont. Printed in ca. 1830 in Paris, it was originally made by Parisian graphic artist and lithographer, Antoine Maurin.
The large, high quality miniature, which is presented here, was formerly in the collection of Napoleonica amassed at the turn of the 20th century by French industrialist Bernard Franck (see below). We are fully convinced that this miniature is, in fact, Antoine Mourin's single-handed preparatory drawing for the aforementioned lithograph.

Louis-Auguste-Victor de Ghaisnes de Bourmont was born in 1773, in commune Freigné, department Maine-et-Loire (France) and died in the same place in 1846.
He began his military career as an ensign of the French Guard, but was dismissed from the service near the onset of the Revolution in August of 1789. Two years later, he and his father emigrated from France and went to Turin. The following year Bourmont joined the Army of Princes but then in 1793, he joined the cavalry of the Army of Condé serving against Revolutionary France. In 1795, he was authorized to join the Vendéan army and after arriving there he was named a major general of the Army of Scépaux. The Bourbons recognized his contributions and awarded him the Chevalier Cross of the Royal Military Order of Saint-Louis, but when the Vendée was finally pacified he had no choice but to retire to Switzerland.
In 1797, Bourmont returned to France in disguise to meet with General Pichegru (see our web #27745), but when the coup of 18 Fructidor exiled the royalists, Bourmont was forced to flee France and he took refuge in London. Two years later in 1799 he was named a naréchal-de-camp and Commander of the Army of Chouans (CLICK HERE), and leading this force he won at Saumur and seized Le Mans. However, once Napoleon took power, his force didn't stand a chance, and Bourmont agreed to stop fighting in exchange for amnesty in February of 1800. Bourmont was allowed to live freely in Paris, but his freedom was short-lived. In January of 1801, he was arrested, suspected of having taken a part in the assassination attempt on Napoleon's life on Christmas Eve and being an active member of the conspiracy surrounding the kidnapping of Senator Clément de Ris. He was transported to Besançon where he remained in prison for three years before he escaped in 1804.
Taking refuge in Spain and then in Portugal, Bourmont remained there until 1807. When the French army under General Junot arrived in Portugal, Bourmont offered his services to Junot, convincing Junot to add him to the staff. In 1808, Bourmont became chief of staff of Loison's division, but that October, when he returned to France, he was arrested and detained at Nantes. Through Junot's support, Bourmont was released in early 1809 and then in 1810 he was sent to the Army of Naples.
In 1812, Bourmont was employed in the IV Corps for the campaign against Russia, and that July he transferred to the VIII Corps to serve under Junot. During the retreat that followed, he was wounded by grapeshot in November. Bourmont continued to serve into the campaigns in Germany of 1813, and fought at Lutzen where he was wounded again. That September he was officially recognized as a brigade general. The following year he took part in the defense of France as part of Victor's Corps and he was wounded in the knee while defending Nogent-sur-Seine. Afterwards he was promoted to division general.
After Napoleon's abdication and the restoration of the Bourbons, Bourmont was treated well. He was serving under Marshal Ney at Besançon when news of Napoleon's escape from Elba reached them in 1815. While Bourmont did not flee, he was suspected of running a spy ring and was not offered a command until Ney, Gérard, and Mouton vouched for him.1 In particular, General Gérard stated that he trusted Bourmont and would answer with his head. Bourmont was given command of an infantry division in Gérard's IV Corps, but the day before the Battle of Ligny he defected to the Prussians with the French plans. Prussian General Blucher had little respect for him and remarked that Bourmont donning the white cockade instead of the tricolor meant nothing to him, a cur remained a cur. Meanwhile, Napoleon tapped Gérard's cheek and jokingly remarked, "This head's mine, isn't it? But I need it too much!".
After Napoleon's second abdication, Bourmont was again well treated under the Bourbons. At the end of the year, he participated as a major witness in the trial of Marshal Ney as the Chamber of Peers attempted to discern when Ney rallied to Napoleon's cause. Bourmont's testimony was suspect and Ney vehemently accused him of lying.3 In the end, Ney was condemned to die and shot, while Bourmont went on to participate in the trial of General Bonnaire in a similar fashion.
In 1830 Bourmont was appointed a Marshal of France, but when Louis-Philippe took power, Bourmont refused to swear allegiance to him. Instead he tried to raise a rebellion in the Vendée and when that was unsuccessful he followed Charles X to exile in England. Meanwhile back in France he was condemned to die in absentia, but in 1840 he was amnestied and allowed to return.
Antoine Maurin (1793 Perpignan - 1860 Paris) was a pupil of his father - artist Pierre Maurin. In 1834 and 1836 he exhibited at the Salon de Paris. His main specialty was painting portraits of celebreties of his time that he executed in drawing and lithograph techniques.
Provenance:
1) famous Parisian collection Bernard-Franck
2) antique shop in Clermont-Ferrand, France

*Bernard-Franck was a veteran of the 1870 Franco-Prussian War, who later in life became a wealthy manufacturer of military equipment. He had a very important collection of paintings and works of art from the Napoleonic Epoch (see our last image).

mifeb20ap17
Condition: good; in original frame (had not been examined out of the frame)
Creation Year: ca 1830
Measurements: UNFRAMED:15,7x12,7cm/6,2x5,0in FRAMED: 28,7x22,5cm/11,3x8,9in
Object Type: Framed drawing
Style: Portrait Miniatures
Technique: grisaille on card (oval)
Inscription: verso: collector's label with title
Creator: Antoine Maurin
To see other works by this artist click on the name above!
Creator Dates: 1793 Perpignan-1860 Paris
Nationality: French
2-3 days door-to-door shipment, professionally packed by Mail Boxes Etc and shipped with DHL (calculated for US): 110,73 EUR + insurance 1,8% of item price
Shipping cost to other destinations (worldwide) on request
Shipping price may be reduced if you dispense with the frame


Cheaper alternative (may be further reduced if you dispense with the frame): professionally packed by Mail Boxes Etc and shipped with regular Austrian mail - upon request under office@wilnitsky.net (OBS: In this case maximal refunded insurance value is EUR 500 if shipping destination was the US. In Europe sometimes more, depending on destination.)
Click here for images free of watermark!
Click on images or on

to see larger pictures!