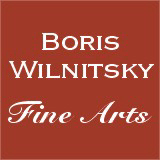 SALE!!! SAVE MONEY !! 1 EUR = 1 USD
# 41251
Jozef Kosinski (1753-1821) "Charles-Antoine Prince de Ligne", very important miniature!!, 1791/92
14000 EUR
FINAL DISCOUNT PRICE= 14000 USD
( for EUR price see date rate )
Please note: Shipping and insurance costs are not included in this promotion, ONLY ITEM PRICES!
(please note additional 13% tax applies for transactions concluded within the European Union)
THE SELLER WILL COVER SHIPPING WITH REGULAR MAIL FOR THIS ITEM!

Painted by Polish court portraitist Jozef Kosinski between April 1791 and early 1792, it is an extremely rare and very important miniature portrait of the son of famous Austrian general and courtier Charles Joseph Prince de Ligne (see our web # 28721), 31/32-year-old colonel of Austrian Engineers Charles-Antoine Prince de Ligne-junior. He is depicted bearing Knight Cross of Austrian Military Marie-Theresian Order and Cross of Russian Military Order of St.Georg of the 3rd Class.
The first of these awards he obtained on 24th April 1788, a few hours after he distinguished himself at the siege of Turkish (now Serbian) town Schabacz (Kaiser Joseph II was personally a witness of his feat of arms). The second, Russian award he received on 25th March 1791 (sic! - it is a lower time border of this portrait!) for bravery at the assault of Turkish fortress Izmail (in December of 1789, being promoted to colonel he was dispatched to Headquarters of the Russian Field Army which fighted against the Turks in Bessarabia. As a volunteer (under command of General Suvorov) he participated in whole campaign of 1790 and on 22nd December 1790, at the assault of Izmail he leaded 3rd shock column and was wounded in the hip).

Charles-Antoine Joseph Emanuel, Prince de Ligne was born on 25th September 1759 in Brussels as a son of Charles Joseph, Prince de Ligne (1735-1814; see our web # 28721) and Franziska Xaveria Maria, Princess of Liechtenstein (1739-1821; see our web # 39407)). In age of 13 and half he entered Austrian Corps of Engineers. In 1784 he was promoted to "Rittmeister" (cavalry captain) of "d'Arberg-Dragoons", in 1786 was raised to major with reverse transfer to Engineers. During the Austro-Turkish War, in March of 1788 he directed the construction of redoubts by Boliefze on the Sava River (Serbia) and in April participated at the siege of fortress Schabacz. In the night of 23rd April he builded a redoubt direct by the fortress and at the following assault leaded Serbian volunteers and as one of the first mounted up the fortress wall. Kaiser Joseph II who saw this exploit from his observation post promoted the young hero to "Oberst-leutnant" (lieutenant-colonel) and awarded him the Knight Cross of Marie-Theresian Order. In November of the same year de Ligne-junior was sent with a mission to Russian Field-Marshal Rumiancev, in July of 1789 he directed construction of a battery and a fortification on the Mount Alibek. In December of the same year he was promoted to colonel and (as said above) dispatched to Russian Field Army in Bessarabia. His exploit at the assault of Izmail was noted not only by Empress Catherine II (who awarded him St.Georg of the 3rd Class) and Russian commander-in-chief, Serene Prince Grigory Potemkin (who in his letter to Charles Antoine's father congratulated the latter on so heroic son) but also by author of famous poem "Don Juan" (Canto. 7), Lord Byron himself:

...The fortress is call'd Ismail, and is placed

Upon the Danube's left branch and left bank...

...If' (says the historian here) 'I could report

All the Russians did upon this day,

I think that several volumes would fall short,

And I schould still have many things to say;'

And so he says no more-but pays his court

To some distinguish'd strangers in that fray;

The Prince de Ligne, and Langeron, and Damas.

Names great as any that the roll of Fame has...


In Mai of 1792 Prince de Ligne took part in the campaign in French province Champaigne (on 20th April 1792 revolutionary France declared war on Austria). On 14th September 1792, at Croix-aux-Bois he commanded three infantry battailions and several hussar squadrons and heading a cavalry charge was mortally wounded by two bullets.

In age of 20 Charles-Antoine married Polish beauty, Princess Helene Massalska (1763-1814). Their only child, daughter Sidonie was born in 1786 (in 1807 she married Count Franciszek Stanislaw Potocki).

On 19 January 1784 Charles-Antoine took part (as one of first passengers in the history of aerostatics) at the 15-minute-flight of the balloon of Montgolfier in the suburbs of Lyon (see our image nr.11).

At the begin of 20th century was known author's own replica (then in Vienna Collection Figdor: the present-day whereabouts is unknown) of this miniature portrait. It was mounted together with another (made much later) miniature - portrait of de Ligne-junior's illegitimate daughter Christine; this tableau with both miniatures was illustrated in the standart work on Austrian portrait miniatures, Eduard Leisching's "Die Bildnis-Miniatur in Oesterreich von 1750 bis 1850", Vienna 1907 (see our image nr.15). Eduard Leischning correctly names female sitter - "Gräfin Christine O'Donnell, Adoptivtochter des Marschalls Prinz de Ligne (-senior - B.W.), geb. 1788, gest. 1867", but misnames male sitter: "Marschall (in reality Field-Marshal - B.W.) Karl Prinz de Ligne, geb. 1735, gest. 1814" (i.e. taking son for father!).
Christine was born on 4th January 1788 due to liaison of de Ligne-junior (he was since 8 years married man) with actress Adelaide Bernardy-Nones (stage name Fleury). Affectionally called "Titine" in the diaries and letters of her family, she was reared by her aunt, Charles-Antoine's elder sister Princess de Clary (see our web # 39407; in latter's summer residence in Bohemian resort Teplitz Christine regularly met Goethe, who dedicated to her one of his verses and even made a few sketches of her), and in 1810 she was legitimated by her grandfather de Ligne-senior. She married in 1811 Graf Maurice O'Donnell de Tyrconnell, an Austro-Irish count born in Vienna. They lived in Pressburg (now Bratislava, Slovakia) and had two sons: Maximillian Karl, who saved the life of the Emperor Franz Josef I of Austria in 1853; and Maurice-junior. Christine died on 19 May 1867. For another portrait of her (sketch by Jean-Baptiste Isabey) see our image nr.16.

In his will Prince de Ligne-junior gave his heart (as it was usual at that time - the heart was taken out of the dead body and put in an air-tight urn) to his mistress (Adelaide Bernardy-Nones - B.W.) - "...for all my life my whole heart belonged to her", personal legacies he gave to friends in Vienna, most of it to his illegitimate daughter Christine, and to Norikos (a turkish orphan child whom he adopted during the war); he instructed both to marry. His father received paintings of the Prince's victories and his medals - "...it is the example my father gave me, and I have to thank him for the victories". His horse and his sword went to - "mon bon ami Poniatowski"; one portrait of his wife (Helene Princess Massalska) went to their mutual daughter Sidonie - "...in order to urge her not to equal her mother" (Princess Massalska was also unfaithful to her husband; she had a liaison with Vinzenz, Count Potocki, and shortly before her husband's death she started a divorcing process; information about prince's will we took from Philip Mansel "Der Prinz Europas/ Prince Charles-Jeseph de Ligne 1735-1814").

Our images 8-10 show three other portraits of de Ligne-junior; images 13-14 provide extensive biographical information.


Let us now return to the author of this high quality miniature, Warshaw miniaturist Jozef Kosinski (see our comparison images nr.17-21). We are sure de Ligne-junior (who visited Warshaw repeatedly (Polish wife, close friendship with Jozef Poniatowski etc.)) came to Kosinski's studio in late spring or early summer of 1791 as he made stopover in Polish capital on the way from Russia to Vienna.


Jozef Kosinski (1753 Krakow - 1821 Warsaw) was a pupil of a Polish Court Painter Marcello Bacciarelli. After a study trip to Italy, Kosinski permanently settled in Warsaw, where he became a portrait miniature painter to the King Stanislaw August Poniatowski. He painted miniatures on ivory and small watercolor portraits, many of which are strongly resembling works of Joseph Grassi, who worked in Warsaw from the late 1780s.
CLICK HERE FOR OTHER WORKS OF THIS ARTIST IN OUR POSSESSION

Provenance: Bloom Fine Art & Antiques", New York (erroneously as "Portrait of Austrian chancellor Prince Klemens von Metternich" - ??!!)

bor2apr14
Condition: good; in original Neoclassical frame
Creation Year: 1791/92
Measurements: UNFRAMED:7,2x5,8cm/2,8x2,3in FRAMED: 9,8x8,4cm/3,9x3,3in
Object Type: Framed miniature
Style: Portrait Miniatures
Technique: watercolor on ivory
Inscription: -
Creator: Jozef Kosinski
To see other works by this artist click on the name above!
Creator Dates: 1753 Krakow-1821 Warsaw
Nationality: Polish
We will cover shipping with regular registered mail (delivery between 7-14 days) for this item.

OBS: Austrian mail refunds cases of loss or damage with maximum EUR 500.


Fully insured 2-3 days DHL service available upon request and subject to extra charges: office@wilnitsky.net
Click here for images free of watermark!
Click on images or on

to see larger pictures!