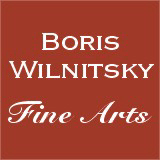 SALE!!! SAVE MONEY !! 1 EUR = 1 USD
# 41247
Nicolas Jacques (1780-1844) "Mlle Mars as Betty", important miniature on ivory!!, 1814/15
10000 EUR
FINAL DISCOUNT PRICE= 10000 USD
( for EUR price see date rate )
Please note: Shipping and insurance costs are not included in this promotion, ONLY ITEM PRICES!
(please note additional 13% tax applies for transactions concluded within the European Union)
THE SELLER WILL COVER SHIPPING WITH REGULAR MAIL FOR THIS ITEM!

As informed us our friend and world's best specialist in portrait miniatures Dr. Bodo Hofstetter we are dealing with a very important work of well-known French miniaturist Nicolas Jacques.
It is a miniature portrait of famous artist's contemporary, celebrated Parisian actress of 1st half of 19th century, Mlle Mars in role of Betty in Alexandre Duval's "La Jeunesse d'Henri V" (she debuted in this part in 1806).

Anne Francoise Hyppolyte Boutet-Salvetat, called Mlle Mars (1779 Paris - 1847 ibidem) was born as natural daughter of the actor-author, called Monvel (real name: Jacques Marie Boutet; 1745-1812) and Jeanne-Marie Salvetat (1748-1838), an actress known as Madame Mars, whose southern accent had made her Paris debut a failure.
Mlle Mars began her stage career in children's parts, and by 1799, after the rehabilitation of the Comédie-Francaise, she and her elder half-sister (Marie-Louise-Genevieve Salvetat, called Louise and known professionally as Mlle Mars ainée) joined that company, of which she remained an active member for 33 years. Her beauty and talents soon placed her at the top of her profession.
She was incomparable in ingenue parts, and equally charming as the coquette. Moliere, Marivaux, Michel-Jean Sedaine, and Pierre Beaumarchais had no more accomplished interpreter, and in her career of half a century, besides many comedy roles of the older repertoire, she created fully a hundred parts in plays which owed success largely to her. She also helped educate foreign actors, among them the Swedish actors Charlotta Eriksson and Emilie Högquist. For her farewell performance she selected Elmire in "Tartuffe", and Silvia in "Jeu de l'amour et du hasard", two of her most popular roles; and for her benefit, a few days after, Climene in "Le Misanthrope" and Araminthe in "Les Femmes savantes".
By her liaison with a Swiss-born French soldier, Nicolas Bronner (1773-1816), she had three children: a son, who died at birth; Louis-Alphonse (born 14 March 1799), and a daughter, Hippolyte (1800-1820).
Mademoiselle Mars retired following 1841.
She and her children are buried in Pere Lachaise cemetery; sharing the tomb is body of her niece, an actress known as Georgina Mars (died 1821).
See also our image nr.14 and our web # 3427.

The presented here miniature is author's own, half-figure replica of his larger miniature which he shown at the 1814 Exhibition at Parisian Salon des Beaux-Artes (see our images nr.9-13).
Nicolas Jacques (1780 Jarville by Nancy - 1844 Paris) was a pupil of Jean-Baptiste Isabey and David. He exhibited at the Salon from 1804 to 1840 beginning with a portrait of his brother with his family. He did numerous portraits of the Empress Josephine, Queen Hortense, Princess Borghese and Bernadotte. Later on he became painter of the family of Orleans.
Shidlof notes further that Jacques was a miniaturist of quality and in certain of his works almost equaled his master Isabey.
Miniatures of his are on view in numerous museums across France and other countries, as well as in some private collections.
Nathalie Lemoine-Bouchard adds also that Nicolas Jacques sometime signed his works with "J." followed by a date (sic!).
We are very grateful to Dr. Hofstetter for his generous help

ledez2712
Condition: good
Creation Year: 1814/15
Measurements: UNFRAMED:11,2x10,0cm/4,4x3,9in FRAMED: 18,1x15,8cm/7,1x6,2in
Object Type: Unframed watercolor
Style: Portrait miniatures
Technique: watercolor on ivory (painted in oval on rectangular ivory wafer), laid on card
Inscription: verso inscribed with name and address of pre-owner: M-r Gerard /38 rue du St. /Rochs
Creator: Nicolas Jacques
To see other works by this artist click on the name above!
Creator Dates: 1780 Jarville by Nancy-1844 Paris
Nationality: French
SHIPPING COSTS UPON REQUEST:
office@wilnitsky.net
Click here for images free of watermark!
Click on images or on

to see larger pictures!