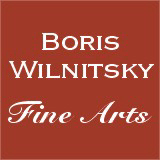 SALE!!! SAVE MONEY !! 1 EUR = 1 USD
# 40940
Johann Baptist Lampi I-Attrib. "Countess Yekaterina Samoilova", outstanding miniature!! 1790s
10000 EUR
FINAL DISCOUNT PRICE= 10000 USD
( for EUR price see date rate )
Please note: Shipping and insurance costs are not included in this promotion, ONLY ITEM PRICES!
(please note additional 13% tax applies for transactions concluded within the European Union)
THE SELLER WILL COVER SHIPPING WITH REGULAR MAIL FOR THIS ITEM!

One needs to clarify here that, after considering the outstanding quality and significantly old (visual) age of this miniature, we have come to believe that it was produced shortly after the large-scale oil portrait of famous Russian, late-18th-century beauty, Countess Yekaterina Sergeevna Samoilova (today, it is on display in Hermitage, St. Petersburg - see our image nr.9) was made. The author of the latter portrait, Austrian portraitist Johann Baptist Lampi the Elder, lived in the Russian capital from early 1792 to late 1797. It was exactly in this very period that he painted the aforementioned oil portrait of the young countess (back then she was about 30). It is very likely that the artist and the model met already in October of 1791, during the countess and her husband's (then Russian highranking military officer) stay at the Russian Army Quarters of (lately deceased) Serene Prince Grigori A. Potemkin in Yassy (Bessarabia). Lampi arrived to Yassi on Potemkin's invitation, but similarly did not reach him alive, for the prince passed away a few days before that.

Our image nr.10 offers a brief biography of Yekaterina Samoilova. We will be adding some additional (and sometimes provocative) details of her youth as we go along.

The truth is that Yekaterina Samoilova - from 1786, wife of Potemkin's nephew Alexander Nikolaevich Samoilov (1744-1814) - belonged, just like several nieces of Serene Prince (all - daughters of Potemkin's sister), to the latter's "harem". What is more is that, despite having her husband around, she managed to engage into a number of other love affairs: for example, during her stay in Yassy, she had a liaison with one of Potemkin's friends (stationed at the same headquarters), young French officer Roger, comte de Damas (1765-1823), by then already a heroic participant of several battles in this campaign.
Once, after an icy day in the tranches, Damas (he used to parade himself interchangeably in dashing French or Russian uniforms) paid a visit to the ladies tent: "I hope that a swift besiegement will bring you to a quicker (*than the city of Ochakov's) capitulation". The fact that Yekaterina for a while lodged with her husband (he commanded the Army's left wing) in the field put her lover Damas into considerable trouble: "I had to take all the risks and freeze myself in snow, in order to manifest my affection for her" (see Simon Sebag Montefiore's "Katharina die Grosse und Fürst Potemkin", Fischer Taschenbuch Verglag, Frankfurt a. M., 2009).

Back to the author of this superior miniature: we would like to remind that Johann Baptist Lampi the Elder was also a 1st-class miniaturist, who was working in techniques of watercolor on ivory and oil on copper or card (CLICK HERE FOR OTHER WORKS OF THIS ARTIST IN OUR POSSESSION). Therefore, we find it fully credible that the artist personally produced this small replica of his large-scale oil painting (see above). One could also question the possibility of the involvement of his son, Johann Baptist Lampi-junior (1775-1837), who - as it is known - joined the studio of his father (and teacher) in St. Petersburg in 1795 and, following the latter's departure in 1797, remained there for another seven years (he was even appointed a member of the Imperial Academy of Fine Art and taught there for several years). His early works are virtually undistinguishable from his father's (CLICK HERE FOR OTHER WORKS OF THIS ARTIST IN OUR POSSESSION).
Johann Baptist Lampi the Elder (1751 Romeno, South Tyrol - 1830 Vienna) began his studies in the studio of his father, Matthias Lamp (1697-1780). In the age of 17 he came to his great-uncle P.A. Lorenzoni living in Salzburg and continued studying under F.X. Koenig and E.N. Streicher. After a short stay in Brixen, South Tyrol where he probably took lessons with Franz Sebald Unterberger, he moved to the Academy in Verona in 1771. His next teacher there became F. Lorenzi, under his direction Lampi the Elder obtained his academic diploma. In 1772 he married in Verona and soon moved to Triest where he was chiefly active as a portrait painter. In 1773 the Academy of Verona elected him to its member. Invited by Count Heister, Governor of Tyrol at that time, Lampi came to Innsbruck in 1779 and stayed in that city until 1781, portraying various important persons a.o. Archduchesses Elizabeth and Marianne. From 1781 to 1782 he was active in Klagenfurt, where he changed his name Lamp to Italian "Lampi". From 1783 he lived in Vienna, where he found access to the higher circles of society though noble protecteurs. He painted several portraits of emperor Josef II, having joined the Academy of Arts in 1785, where he became Professor for historical painting. In 1788 Lampi came to Warsaw where he portrayed the King and various high aristocrats. In 1790-1791 he was back in Vienna. On October 21st 1791, Lampi arrived (by invitation of Prince Grigori Potyomkin - Russian chief-commander in Bessarabia) to Potyomkin's Headquarter in Jassy (at that time - Russian province Bessarabia, today - Romania) but soon left for St. Petersburg, having missed Potyomkin by only five days (the latter died on October 16th). In St. Petersburg, where he arrived in the early 1792, Lampi the Elder immediately became a court artist. He stayed in the Russian capital six-years-long (in 1795 he was joined there by his eldest son Johann Baptist Lampi the Younger; 1775-1837). In 1798, after his return to Vienna (1797), he was ennobled by Emperor Franz I to Baron. In 1799 Lampi received the title of an Honorary Citizen of Vienna.
Provenance: private collection, Vienna / Austria

miaug31ap18
Condition: good, in original frame with copper plaque as backing
Creation Year: 1790s
Measurements: UNFRAMED:9,2x7,6cm/3,6x3,0in FRAMED: 9,7x7,9cm/3,8x3,1in
Object Type: Framed miniature
Style: Portrait Miniatures
Technique: watercolor on ivory
Inscription: -
Creator: Johann Baptist Lampi the Elder
To see other works by this artist click on the name above!
Creator Dates: 1751 Romeno-1830 Vienna
Nationality: Austrian / Italian / Russian
We will cover shipping with regular registered mail (delivery between 7-14 days) for this item.

OBS: Austrian mail refunds cases of loss or damage with maximum EUR 500.


Fully insured 2-3 days DHL service available upon request and subject to extra charges: office@wilnitsky.net
Click here for images free of watermark!
Click on images or on

to see larger pictures!