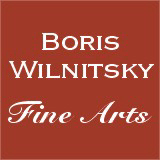 SALE!!! SAVE MONEY !! 1 EUR = 1 USD
# 40835
Joh. Bapt. Joseph Bastiné-Attrib. "J. M. Herbertz, "capitaine de la garde nationale", oil, 1808/11
6500 EUR
FINAL DISCOUNT PRICE= 6500 USD
( for EUR price see date rate )
Please note: Shipping and insurance costs are not included in this promotion, ONLY ITEM PRICES!
(please note additional 13% tax applies for transactions concluded within the European Union)
According to the legend (added by later hand) on verso of this work, we are dealing with portrait of the 24-year-old (so the legend informs us) Johann Matthias Herbertz from German town Uerdingen (now a borough of Krefeld - town in province North Rhein-Westphalia, which is 18km away from Dusseldorf and 90km from Aachen). From 1798 to 1814 Uerdingen was a part of French departement (department) de la Roer (see our image nr.15) with Aachen (in French - Aix-la-Chapelle) as its capital. Alike other French departments, de la Roer had at its disposal a unit of "garde nationale" (National Guards; CLICK HERE). The latter served as a reserve force or a type of local militia. The young officer in "our" portrait happens to be wearing the uniform of exactly this unit, i.e. the "garde nationale du departement de la Roer" (note his "hausse-col" (image nr.6)). Surely, this type of uniform was not worn daily, but only on municipal occasions: for example, during various festivities or when the town hosted guests of special importance, etc. "Our" portrait's commission was prompted by exactly that type of (festive) event: in fact, it was Napoleon's coronation anniversary (the inauguration of the 1st Consul Napoleon Bonaparte to Emperor of France took place in Paris several years prior), and the (written in Roman letters) inscription in the lower right corner confirms it: "Napoleone Delecto /Parisiis Coronato / Imperatore". As it is known, Napoleon was inaugurated on December 2nd, 1804, in Notre-Dame Cathedral in Paris. Exactly four years later (or more? see below), during the anniversary of this event, "our" sitter put on his uniform of "garde nationale" and stepped into the studio of a portrait artist working in the same town Aachen where "garde nationale's" headquarters was located.

The information found on the Web (see our images nr.13-14) offers some additional details concerning the depicted man. He was born in 1784 (what we have already learned from the legend on verso of the portrait - see our image nr.11) in village Lüttelforst by Uerdingen as son of a wealthy merchant and estate owner Peter Ignatz Herbertz (1747-1822; the latter left a diary describing the early period of French occupation). Unfortunately, we could not find any additional details of the sitter's life, besides that he died in 1841. Clearly, he continued in his father's steps and became a merchant. Our image nr.14 shows the house of family Herbertz - it is still one of Uerdingen's (Krefeld) landmarks.

Yet, who was the author of this 1st-class painting demonstrating stylistic of the School of Jacques-Louis David? In his memoirs (CLICK HERE), the grandson of "our" Johann Matthias mentions a portrait of great-grandfather, Herbertz-senior, in which the latter is shown as "ca. 60-year-old man". Additionally, he writes that the portrait was painted by a local artist Dornbusch. According to Nagler, only one early-19th-century artist by the name "Dornbusch" was known at that time (see our image nr.16), and that around 1822 he studied at the Dusseldorf Academy. We are certain that Herbertz' grandson was incorrect and that in reality the portrait of Herbertz-senior was made not in ca. 1807 (sitter is ca. 60 years of age) but about 1822 (shortly before Herbertz-father died, i.e. at the age of "ca.75"). Hence, the artist Dornbusch listed by Nagler could not possibly be the author of Herbertz-junior in "our" portrait, for it shows the latter in his 20s).

Who could then be the author of "our" portrait?

Having considered all talented portraitists working in this area at the beginning of the 19th century, we finally arrived (as we strongly believe!) at the name of the portrait's author.
He was a pupil of Jacques-Louis David (sic!) and resident of Aachen (sic!), Johann Baptist Joseph Bastiné. The comparison with the latter's other known works (see our images nr.18-23) allows us to maintain (with nearly 100% certainty) that it was his studio where the young "capitaine" of the National Guards, Johann Matthias Herbertz ordered his portrait.
Johann Baptist Joseph Bastiné was born in 1783 in Leuven, Flanders, and died in 1844 in Aachen. In 1802/03 he studied at the Academy of Leuven and - from 1804 - was a pupil of Jacques-Louis David in Paris. According to his biographer, "some years later" he came to Aachen, where in 1811 he founded his own drawing school (it is unclear, whether he had settled in Aachen already in 1808, or whether the family legend on verso of "our" painting had "moved" the date of its execution several years behind; to be cautious, we choose to date this portrait as painted sometime around 1808-1811). In the same (1811) year, in Aachen, Bastiné married Theresia van Vlasselaer. In his drawing school, mostly portraits were drawn. Besides managing his school, between 1814 and 1844 he taught drawing at the Aachen "Kaiser-Karls-Gymnasium" (secondary school). He was recorded as the owner of a house on Aachen's Theaterstrasse. Among his known pupils, Bastiné counted (among others) Alfred Rethel, Heinrich Franz Carl Bollotte, Louis Scheden, Aloys Hubert Michael Venth, Friedrich Thomas, Johann Peter Götting, August Adolf Chauvin and Peter Ludwig Kühnen.
After his death (January 14, 1844) he was buried at the Aachen cemetery Ostfriedhof.
Works of Bastiné can be viewed today in various museum. See also our image nr.17 for his extensive biography.
Provenance: Swiss private collection

mijun29ap16
Condition: good
Creation Year: 1808/11
Measurements: UNFRAMED:90,5x74,0cm/35,6x29,1in FRAMED: 109,5x92,0cm/43,1x36,2in
Object Type: Framed oil painting
Style: Old Master paintings
Technique: oil on canvas
Inscription: verso: two old legends with a date of 1808
Creator: Johann Baptist Joseph Bastiné
To see other works by this artist click on the name above!
Creator Dates: 1783 Leuven, Flanders-1844 Aachen, Germany
Nationality: Flemish / German
SHIPPING COSTS UPON REQUEST:
office@wilnitsky.net
Click here for images free of watermark!
Click on images or on

to see larger pictures!