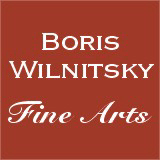 SALE!!! SAVE MONEY !! 1 EUR = 1 USD
# 40787
Gilbert Stuart-Circle "Two Extremely Rare Portraits of a Transgender Man", Oil Paintings, 1800/1820
10000 EUR
FINAL DISCOUNT PRICE= 10000 USD
( for EUR price see date rate )
Please note: Shipping and insurance costs are not included in this promotion, ONLY ITEM PRICES!
(please note additional 13% tax applies for transactions concluded within the European Union)
A very enigmatic pair of "female portraits", painted with time difference of at least 10 (or even 15) years.
The first of them shows a young "lady" depicted as a graphic artist: "she" is holding a pen and is seated before a console with a sheet of paper on top of it. "Her" hairstyle and dress provide the approximate date of painting, namely, between 1800 and 1810. There is a highly surprising element to this painting: try placing your palm on the upper part of "her" head concealed by hair and hat, and you'll be able to see the face of a young man of 20-25 years of age. Similarly, the hand holding the pen is not the hand of a woman, but a typical male hand!
The painting was painted with oils on a thick (ca. 0,8 cm in depth) wooden panel.
The second portrait was made by the same artist but at another time: it was painted on canvas and laid (as we believe, by the artist himself) on the same kind of wooden panel.
The depicted person is the same gentleman (!) as in the first portrait, painted, however, 10-15 years later. Using the same technique, i.e. covering the upper part of the sitter's head with palm, one is once again able to see the face of a man, albeit a mature one. "Female" hairstyle and fashion speak here for a time between 1815 and 1820.
Fazit: we are dealing here with two portraits of the same gentleman, who is depicted as a woman, and is portrayed as a 20-25 and, respectively, 35-40 year old.
Are they self-portraits? If yes, we are dealing here with works of a transgender (CLICK HERE) artist, who was not disguising (!!!) this personality trait of his. An art historian, specializing in the American Art of that period (beginning of the 19th century), could possibly hold a more concrete knowledge of such person's existence among American artists.
Another possibility is that the depicted gentleman was also an artist (amateur?), but was portrayed twice (commission?) by another, likely renowned artist of his time. Stylistic criteria of both portraits resemble that of works by famous US portraitist from the turn of 19th century, Gilbert Stuart (1755-1828; CLICK HERE and HERE).

We would greatly appreciate any information concerning the sitter's identity.

CLICK HERE for a Wikipedia article about famous transgender man of 18th century, Chevalier d'Eon (1728-1810).
Provenance: antique shop in Toronto, Canada

miaug08
Condition: good, artist's portrait with a professionally restored split (from upper edge until the head of the sitter); measurements refer to the size of each painting
Creation Year: 1800/1820
Measurements: UNFRAMED:61,2x51,2cm/24,1x20,2in FRAMED: 78,8x68,4cm/31,0x26,9in
Object Type: Framed oil paintings
Style: Old Master paintings
Technique: one: oil on panel; another: oil on canvas, laid on panel
Inscription: -
Creator: Gilbert Stuart
To see other works by this artist click on the name above!
Creator Dates: 1755 North Kingstown-1828 Boston
Nationality: American
SHIPPING COSTS UPON REQUEST:
office@wilnitsky.net
Click here for images free of watermark!
Click on images or on

to see larger pictures!