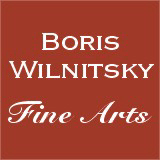 SALE!!! SAVE MONEY !! 1 EUR = 1 USD
# 40698
Jean Cossard "Portraits of Napoleonic General Baron Edouard François Simon and His Wife", 1814
9000 EUR
FINAL DISCOUNT PRICE= 9000 USD
( for EUR price see date rate )
Please note: Shipping and insurance costs are not included in this promotion, ONLY ITEM PRICES!
(please note additional 13% tax applies for transactions concluded within the European Union)
THE SELLER WILL COVER SHIPPING WITH REGULAR MAIL FOR THIS ITEM!

Found per chance through the French antique trade, it is a very important pair of miniature portraits from the late Napoleonic - early Restoration Epoch. They were painted by well-known Parisian miniaturist Jean Cossard in December of 1814 (the male sitter's Commander Cross of Legion of Honor was added by the artist (or one of his colleagues) sometime later (however not earlier than January 17 1815 - the date, on which Baron Edouard François Simon was decorated with this order).
These two portraits show the celebrated Napoleonic (now Royal) General Baron Edouard François Simon and his (from 1797) wife Sophie, nee Goulard.
The legend on verso of the female portrait, as well as the comparison with the (only other) known portrait of the general (1845 copy after the lost life portrait from the early 1820s - see our image nr.20) fully confirm the aforementioned identity of both sitters.

Baron Edouard François Simon was born on December 1, 1769 in Troyes as a son of physician and well-known French bibliothecaire (librarian) Edouard-Thomas Simon, called "Simon de Troyes".
On May 20, 1792, he volunteered to join the military service and entered the 1st Infantry Regiment as a sous-lieutenant (2nd lieutenant). In the period between 1792 and 1795 he fought in ranks of the Armée du Nord, whereas on June 1, 1793, he was promoted to lieutenant and, on February 22, 1795 - to "chef de bataillon".
On July 26, 1795, he was awarded the rank of "chef de brigade" and transferred to Armée du Cotes d'Ocean. His next transfer occurred on January 30, 1797 and led him into the Armée du Sambre-et-Meuse. On July 6, 1797, General Louis-Lazare Hoche submitted the nomination of Baron Edouard François Simon to be appointed the rank of Colonel and command of the 16th Regiment de chasseurs-a-cheval (he was confirmed in this rank on September 9, 1797). On July 15, 1798, Simon was appointed staff-commander of the Irish Invasion of General Jean Hardy (CLICK HERE), in the course of which, (or, to be more precise, on October 12), he was imprisoned by the British during the capture of the French battleship "Le Hoche". Soon, however, he was released as a result of prisoners exchange.
On July 27, 1799, he was raised in rank to brigade general and commander of a brigade in Vandamme Division (Armée du Batavie). On February 8, 1800, he was transferred to the Armée de l'Quest of General Brune. On February 20, he became the staff-commander of General Bernadotte in the Armée de l'Quest.
In 1802, Baron Edouard François Simon happened to be the main figure in the plot against the 1st Consul Napoleon Bonaparte - the so-called "complot des pots-de-beurre" (see our image nr.23). He was arrested on June 25, 1802 and, on August 10, sentenced by war crimes tribunal into exile on the island Ile d'Oléon on the French Atlantic coast. On June 15, 1804, Napoleon granted him mercy, and he returned to military service with the rank of brigade general. On October 30, 1809, he was appointed Commander of the 1st Brigade of the 1st Reserve Infantry Division of General Loison in ranks of Armée d'Espagne (on January 31, 1810, this taskforce became the 1st Brigade of the 3rd Infantry Division of VI Corps of Armée de Portugal). He participated in sieges of Ciudad Rodrigo and Almeida and on September 27, 1810, during the Battle of Bussaco, was wounded and once again apprehended by the British army. He (alike other French prisoners) was kept on Pontoons of Chatham; he returned to France at the beginning of the Bourbon Restoration (April 1814). From December 30 1814, he served as the general inspector of the 23rd military division (Corsica) but during the "100 days" joined Napoleon, who promoted him to division general on May 22, 1815. After Napoleon's defeat, Louis XVIII annulled this promotion, and for the following three years (between September 20, 1815 and December 30, 1818), Simon remained without any military appointment. From 1819 until his retirement (August 9, 1826), he served as inspector of infantry in different military divisions. He died on April 13, 1827 in Paris, at the age of 57. He was buried at the Cemetery Pere-Lachaise.
Still in 1810 (July 28), Simon was awarded the Chevalier Cross of the Legion of Honor (on January 15, 1815, Louis XVIII presented him with the Commander Cross of this order); before that, on July 19, 1814, the King also granted him the Royal and Military Order of Saint Louis.
In our portrait, which was made (as already mentioned) in the days of the 1st Restoration, he is depicted (besides the later added Commander Cross of the Legion of Honor) with the Chest Cross of the Order of St. Louis, the Badge of (established in May 1814 by Louis XVIII' brother, comte d'Artois) "Decoration of the Lily" and his Chevalier (on December 17, 1814 (date of painting's execution), he was still a chevalier!) Cross of the Legion of Honor. This cross artist erroneusly shows with ribbon (with bow!) of Legion's Officer Cross!

Concerning his wife and the sitter in our female portrait, we know (besides her name Sophie Goulard) the following: she was a daughter of a "patriot who had fallen in Italy on the field of honor". She gave birth to two daughters - Julie Sophie Simon (married Hauman; it is her name that is mentioned in the legend on verso of our female portrait) and Julie Adelaide Simon (married Morel). Mme Simon died in 1832 (see our image nr.26).
Jean Cossard (1764 Troyes - 1838 Paris) attended the drawing school of his uncle Pierre Cossard in Troyes. Later, granted a scholarship by the city of Troyes, he went to study in Paris, where for the next three years was a pupil of Vincent. In Paris, Cossard also became a Freemason and member of the Loge de St-Pierre-des-Arts-Liberaux.
During the French Revolution Cossard shortly returned to Troyes. In 1793, he married in Paris Françoise-Geneviève. The couple had three daughters (our sitter was the middle of three sisters).
Cossard specialized in portraits in oils and miniatures on porcelain, enamel and (especially) ivory. His 1798 portrait of Napoleon Bonaparte secured him later the post of an Imperial Court miniaturist. He counted among his friends Jacques-Louis David and Jean-Antoine Gros.
Further, Schidlof says about Jean Cossard that he painted as a "pointiliste" in the style of the pupils of Aubry.
See also our web # 39009

Clearly, General Simon and miniaturist Cossard got acquainted much earlier: they were townfellows (both originally from Troyes).
Additionally, note the same frame design in our web # 39009 - it is a clear indication that artist used the same frame-maker for ordering his frames.

mimar30ap16
Condition: male portrait: good
female portrait: fairly good (minor (triangular) wafer loss in the upper left corner;
both miniatures are in original frames
Creation Year: 1814
Measurements: UNFRAMED:8,5x7,3cm/3,3x2,9in FRAMED: 14,0x12,6cm/5,5x5,0in
Object Type: Framed miniatures
Style: Portrait Miniatures
Technique: both: watercolor on ivory
Inscription: female portrait is signed and dated: Cossard /1814 /17 x-bre (decembre)
Creator: Jean Cossard
To see other works by this artist click on the name above!
Creator Dates: 1764 Troyes-1838 Paris
Nationality: French
We will cover shipping with regular registered mail (delivery between 7-14 days) for this item.

OBS: Austrian mail refunds cases of loss or damage with maximum EUR 500.


Fully insured 2-3 days DHL service available upon request and subject to extra charges: office@wilnitsky.net
Click here for images free of watermark!
Click on images or on

to see larger pictures!