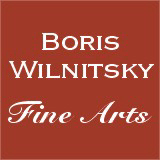 If you have a question about this item,
please contact us at: office@wilnitsky.net
# 40328
Pietro Rotari-School "Princess Elisabeth of Saxony as an opera singer", important miniature!, ca. 1763
Price: EUR
(please note additional 13% tax applies for transactions concluded within the European Union)
THE SELLER WILL COVER SHIPPING WITH REGULAR MAIL FOR THIS ITEM!

SOLD!!!

We are presented here with a miniature portrait of a young Rococo beauty holding a music score titled "Tomiri nell-a Opera Talestri". She is probably an actress (or, rather an opera singer) playing the role of Tomiri (Tomiris, Tomyris) - one of the leading roles of (composed in 1759/60) the opera "Talestri, Regina delle amazzoni". The author of both the music and libretto was none other than Maria Antonia Walpurgis Symphorosa (1724-1780), nee Princess of Bavaria, and - from 1747 - the wife of Elector Friedrich Christian of Saxony (CLICK HERE).
While still in her native Munich, she studied music with renowned opera composers Giovanni Battista Ferrandini and Giovanni Porta. After moving to Dresden, she continued her studies with Nicola Porpora and Johann Adolph Hasse. She herself composed several fine music pieces, yet the masterpiece of her œuvre was the opera "Talestri, Regina delle amazzoni".

The Amazon queen Talestri appeared in numerous works from Greek mythology, and, like many such stories and mythic cycles, it became a frequent subject for works through the late Middle Ages and beyond.
The plot centers on Talestris' relationship with a Scythian ruler (and man), Orontes. In addition to the title character, two other prominent characters are women: Antiope, her advisor, who also falls in love with a Scythian man, Learchus; and Tomiri (Tomiris, Tomyris), the high priestess of Diana, who is-as revealed near the end of the opera-the mother of Orontes. Ultimately, the plot ends happily, with each couple united and war averted, as the Scythians and Amazons manage to peacefully coexist. The depiction of the benevolent, thoughtful ruler Talestris coming-of-age as a political leader suggests the possibility that the opera is a semi-autobiographical rendering of Maria Antonia herself.

The opera "Talestri, Regina delle amazzoni" first saw the light of day in 1760 in Munich. After the premiere production, the opera was staged on August 24, 1763 in Dresden (on this day, it was attended exclusively by generals, ministers and high-ranking courtiers; CLICK HERE and see our image nr.7).
It appears that "our" young lady (she is dressed and hair-styled in accordance with fashion of the early 1760s) was chronologically one of the very first opera singers to play the role of Tomiri.
The name of the opera singer playing Tomiri on August 24, 1763 was Elisabeth the Princess of Saxony - sister-in-law of the opera's author, Electress Maria Antonia Walpurgis, who herself on that day sang the lead role of Talestri! Maria Antonia's second sister-in-law, Maria Kunigunde of Saxony (for her miniature portrait, see our web #35956) played Antiope.

Hence, it is very likely that we have come across a (thus far unknown) portrait of Princess Elisabeth (Maria Elisabeth) of Saxony (1736-1818; CLICK HERE), daughter of Augustus III, King of Poland and Elector of Saxony and sister of Maria Antonia's husband, Friedrich Christian (CLICK HERE). Moreover, the portrait demonstrates all stylistic criteria of Italian artist Pietro Rotari, who was working at that time in Saxonian capital.
We already know Elisabeth from another (famous) portrait painted in 1755 in Dresden by Rotari (see our image nr.8): although witnessing not too much similarity between the two portraits, one shall not forget that "our" portrait was made (at least!) eight years later than the one by Rotari.
Princess Elisabeth's children's portrait by Mme Silvestre (see our image nr.9), same as the portrait of her sister Kunigunde (she played Antiope; see our image nr.10), convincingly confirm that we are dealing here with an extremely rare portrait of Maria Elisabeth of Saxony.

However, Rotari himself cannot be considered the author of this portrait, as he had already left Dresden in 1756 (after a four-year-stay), and died in St. Petersburg in 1762, i.e. one year before the performance of "Talestri, Regina delle amazzoni" in Dresden. Nevertheless, Rotari had left in that city several pupils who went on to work there in the 1760s.
One of them was possibly the author of "our" miniature.
Famous Italian baroque painter Count Pietro Antonio Rotari (1707 Verona - 1762 St.Petersburg) was a pupil of Rob Audenaerd, studied as well under Ant.Balestra in Venice, Fr.Trevisani in Rome and Fr.Solimena in Naples. In 1734 he went back to Verona, where he opened his own painting school. Around 1750 the artist moved to Vienna, and afterwards followed the invitation of August III to Dresden. In 1756 Rotari was invited to St.Petersburg by Tsarina Elisabeth and appointed a royal painter. There he was a teacher of the future famous Russian painters Argunov, Antropov and Rokotov.
Provenance: German private collection

miokt22ap15
Condition: good; in original silver frame
Creation Year: ca 1763
Measurements:UNFRAMED:7,2x5,3cm/2,8x2,1in FRAMED: 8,0x5,4cm/3,1x2,1in
Object Type:Framed miniature
Style: Portrait Miniatures
Technique: watercolor on vellum
Inscription:-
Creator: Count Pietro Antonio Rotari
Creator Dates: 1707 Verona-1762 St. Petersburg
Nationality:Italian
We will cover shipping with regular registered mail (delivery between 7-14 days) for this item.

OBS: Austrian mail refunds cases of loss or damage with maximum EUR 500.


Fully insured 2-3 days DHL service available upon request and subject to extra charges: office@wilnitsky.net
Click here for images free of watermark!
Click on images or on

to see larger pictures!