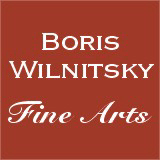 SALE!!! SAVE MONEY !! 1 EUR = 1 USD
# 38701
Johann Heinrich Schroeder "Amalia Baroness von Strombeck", oil on canvas, 1808
7500 EUR
FINAL DISCOUNT PRICE= 7500 USD
( for EUR price see date rate )
Please note: Shipping and insurance costs are not included in this promotion, ONLY ITEM PRICES!
(please note additional 13% tax applies for transactions concluded within the European Union)
Acquired in June 2014 through Berlin antique trade, it is a portrait of a relatively young woman, dressed and hair-styled according to fashion of the late 1800s. On its verso (on backing cardboard, which the original canvas was glued onto sometime in the 20th century), there is an inscription (surely written off from the back of original canvas by restorer): "Amatia von Strombeck /geb. v. Bülow /gem. v. Schröder /Braunschweig /Januar /1808" (English: "Amatia von Strombeck /nee von Bülow /painted by Schröder /Brunswyck /January /1808").
We would like to point out straight away that there is no such first name as Amatia: clearly, the restorer made an error while writing off the original legend and mistook the letter "l" for "t".
Hence, we are dealing here with a portrait of one Amalia von Strombeck, nee von Bülow, which was made by certain artist Schröder in German town Brunswick, in the year 1808.

We must specify that exactly in this period, i.e. in the late 1800s, famous German portraitist (and, among others, a court artist) Johann Heinrich Schroeder (Schröder) worked in Brunswyck. There, he enjoyed a rich clientele involving not only royalties, but also many representatives of the local high society. Among his sitters he also counted "our" Amalia von Strombeck, nee von Bülow: Schröder's catalogue raisonné completed by Mme Marieluise Spangenberg refers to another, somewhat smaller (32 x 24cm) portrait of this lady (under No. 399 - see our image nr.10; it was also painted in oils on canvas) that was never seen by Mme Spangenberg (and only known to her from documented evidence). This portrait shows Amalia von Strombeck in white gown and blue coat.
As we see no reason to question the authenticity of the legend on verso of "our" portrait, we draw the conclusion that the Schröder's portrait of Amalia mentioned by Mme Spangenberg was made at a much earlier date, possibly just after her wedding in 1799…

Amalia von Bülow (1778-1860) was a daughter of prominent citizens of the principality Brunswick-Wolfenbüttel. In 1797, their house became a refuge for Friedrich Karl Freiherr (Baron) von Strombeck (CLICK HERE and see our web # 12735), who left his parents home after the fight with his despotic father. Then a young jurist, later on Baron von Strombeck became a well-known statesman of Jerome Bonaparte's Kingdom of Westphalia (CLICK HERE).
In 1799, Baron von Strombeck married his host's 21-year-old daughter Amalia. Until 1808 (!) the couple lived in Brunswick, where also their seven children were born (only three of them survived). In early 1808, Baron von Strombeck obtained an important job in (founded by the French and short-lived) Kingdom of Westphalia and moved there with his family. We assume that "our" portrait was some sort of a farewell present (together with its possible counter piece, portrait of Amalia's husband) to Amalia's parents (or parents-in-law) remaining in Brunswick.

As we see no reason to question the identity of the sitter, we also have no ground to doubt the J.H. Schroeder's authorship: our comparison images nr.11-12 fully confirm this statement.
The best German pastelist of the late 18th century Johann Heinrich Schroeder (Schröder) was born in 1757 in Meiningen, Thuringia (which was then residence town of Duchy Saxe-Meiningen). His early work shows the influence of Johann Philipp Bach who may also have taught him. However, by 1778 he had become a pupil of J.H.Tischbein in Kassel where he exhibited two works at "Junge Maler" in the Academy show in 1780: one pastel portrait, the other a Cleopatra after Titian (medium unspecified). He travelled to Hanover (ca. 1780-84), Brunswick (court artist 1785), Frankfurt, Mannheim, Dresden (1786), Kassel (1787, returning in 1804), Berlin (1789-1792 and 1793-1806). His first trip to Berlin was mentioned in a letter from January 1789 of Charlotte, Duchess of Brunswick-Wolfenbuettel to her sister-in-law, Elisabeth Christine, Queen of Prussia.
From 1792-1793 Schroeder was in London, following the marriage of the Prussian Princess Friederike with the Duke of York; there he portrayed the Royal Family and exhibited three portraits of unnamed sitters at the Royal Academy. Returning to Germany via The Netherlands, he made a portrait of Queen Luise of Prussia which was widely copied. He was in Brunswick in 1801 before settling in his home town Meiningen after 1806. There were further trips to Bad Pyrmont (1806) and Karlsruhe (1810-1811). He also executed a series of portraits of the Baden Royal Family in the 1800s.
He died in his native town Meiningen in 1812.
CLICK HERE FOR OTHER WORKS OF THIS ARTIST IN OUR POSSESSION

P.S. 11 September 2014:
We just received email from Mme Marieluise Spangenberg in which she confirms the authorship of Johann Henrich Schroeder (see our image nr.13). Mme Spangenberg will include this painting under N78 in the forthcoming supplement to the catalogue raisonee.

misept10ap14
Condition: good; laid onto cardboard in the 20th century; in original Empire frame
Creation Year: 1808
Measurements: UNFRAMED:66,2x54,2cm/26,1x21,3in FRAMED: 79,2x67,2cm/31,2x26,5in
Object Type: Framed oil painting
Style: Old Master paintings
Technique: oil on canvas
Inscription: verso: legend with date of 1808 transferred by restorer from the back of original canvas
Creator: Johann Heinrich Schroeder
To see other works by this artist click on the name above!
Creator Dates: 1757 Meiningen-1812 Meiningen
Nationality: German
SHIPPING COSTS UPON REQUEST:
office@wilnitsky.net
Click here for images free of watermark!
Click on images or on

to see larger pictures!