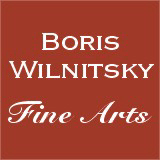 SALE!!! SAVE MONEY !! 1 EUR = 1 USD
# 38677
Josef August Schoefft "Two Important Wallachian (Romanian) Oil Portraits", 1834/35
5900 EUR
FINAL DISCOUNT PRICE= 5900 USD
( for EUR price see date rate )
Please note: Shipping and insurance costs are not included in this promotion, ONLY ITEM PRICES!
(please note additional 13% tax applies for transactions concluded within the European Union)
We are dealing here with painted by Hungarian artist Josef August Schoefft (made, according to dress and hairstyle of the woman, in 1830s) two small oil portraits of a relatively young married couple. The husband (he appears to be ca. 30-year-old) wears a uniform of a staff-officer (senior officers: major, lieutenant-major, lieutenant-colonel, colonel) of the (as we thought initially) Russian Guards cavalry. Moreover, the absence of stars on his epaulettes (distinctive badges of officers and generals introduced in Russia in 1827) points to his exact rank, namely that of a colonel. His aiguillettes indicate that he is an adjutant (possibly even of the Tsar Nikolai's train (so we thought)). The problem why his belt buckle (introduced in Russia in 1834) has an one-headed instead a two-headed (Russian Imperial) eagle we explained through the possibility that the artist first captured the sitter in a quick sketch, which he later completed in his studio in oils, and erroneously painted an one-headed eagle on his buckle).

In reality, we were wrong: our colonel served (at the time as he was portrayed) not in the Russian but in the Wallachian (Romanian) Army (that is the explanation of one-headed (Wallachian!) eagle; see also our image nr.23; absence of distinctive stars (introduced in Wallachia in 1834) also indicates his rank of a colonel). The officer uniforms in Russian protectorates Principalities of Wallachia an Moldova in that period were practically copies of Russian uniforms (this information we received from Mr. Sorin Iftimi from the National Museum "Moldova" in the Romanian town Iasi).

This Wallachian colonel bears three Russian (!) awards: the chest cross of the Order of St. Anna of the 3rd class, as well as two medals - the silver medal "For Persian War of 1826/28" (detail providing sitter's indisputable Russian origin - this war took place in Southern Caucasus, far from Wallachia) and the bronze medal "For Turkish War of 1828/29" (operation field included Wallachia).
One must add, however, that virtually all Russian officers and soldiers, who participated in aforementioned wars, were awarded these medals. In other words, only the sitter's Russian order of St. Anna of the 3rd class indicates a specific distinction. This detail reveals the sitter's apparent lack of heroism and tells us that he likely spent majority of his war time at the headquarters. Most possibly his golden aiguilllettes indicate that he was portrayed as one of the aide-de-camps (adjutants) of ruling (between 1834-1842 ) Prince Alexandru II Ghica (see image nr.23 and CLICK HERE).

And now an unexpected turn:
We came to the identities of both depicted persons!
We are dealing here with portraits of Wallachian Prince Alexandru II Ghica's sister, Princess Pulcheria (Profirita) Ghica (1800-1879; compare our portrait with her (a couple of years older) portrait from 1836 - see image nr.24) and her husband, former Russian (sic!) colonel and now aide-de-camp of his brother-in-law, Vladimir Moret de Blaramberg (1803-1846; some sources give this name as Blaremberg or even Blarenberg; compare our portrait with his portrait from 1836 (image nr.25); we see besides "our" three Russian awards a new one - first badge from the left on his chest is the cross of Russian Order of St.Vladimir of 4th class; he received it obviously shortly before 1836, for his mediation between Wallachian and Russian authorities).
We add that both portraits from 1836 are works not by our Josef August Schoefft (as they are erroneously presented in Art Museum of Targoviste, Romania), but by his (much more skilled!) son, Theodor August Schoefft (1809-1888). Both artists signed identicaly, but one can distinguish their works - works of father (our case) are more naive as that of his son (academical (!) artist). Modern Romanian art historians say Josef August Schoefft appeared in Wallachia earliest in 1835. As we see now (on base of our portraits) he came to this region one-two years before (sitter's aide's aiguillettes were introduced in Wallachia only in 1834, and we suppose these portraits were made just thereafter). And 1835 (as we are convinced) is the date of first appearance in Wallachia of his son, Theodor August.

Vladimir Moret de Blaramberg was born in 1803 in Moscow (and not in 1811 in Sevastopol as erroneouly said in some sources) as a son of a Belgian nobleman in Russian service, Jean Moret de Blaramberg (1772-1831; in Russia called Ivan Pavlovich Blaramberg). The father came to Russia in 1797, in 1798 he married in Moscow a French woman, Caroline de Courtenay (Courtener; see our web #36986), from 1804 he served in St.Petersburg and in 1807 retired from service with a, for the Russian state hierarchy, relatively high rank of "nadvorny sovetnik" (court counsellor). Later he served again in Odessa (one of his friends there was the exiled to that city poet Alexander Pushkin - see our image nr.26) and in 1825 he was appointed (in rank of "deistvitelny statski sovetnik") assistant of General-Governor of Novorossia, Prince M. S. Vorontsov. From then on he began his activity as an archaeologist and in 1826 became director of new-founded Museums of Antiquities in Odessa and Kerch. Besides that he was author of many books concerning archaeology.
His son Vladimir made a meteoric military career (until he was 25!), being in 1828 (as he came with Russian troops to Wallachia (probably in train of Russian Commander-in-Chief, General P. D. Kiselev)) already a colonel of Russian Engineering Corps. In 1830 he married there Princess Pulcheria Ghica, through this marriage he became a very wealthy landowner in Wallachia, quit the Russian service and became colonel of Wallachian Army and adjutant of Prince Alexandru II Ghica (prince-regent of Wallachia in 1834-1842). He was also active as a Wallachian chief-engineer and surveyor of roads. He projected and leaded the construction of the bridge over the Giuresti Lalomita River, on the main route between Wallachia and Moldova. In 1840 he obtained the Romanian citizenship. He died from tuberculosis in one of Austrian sanatoriums in 1846. Together with his wife he had four children - all called in honor of Romanovs: Alexandrina, Nicolae, Constantin, Alexandru.
(CLICK HERE for interesting Russian article about Blaramberg family).

Vladimir Moret de Blaramberg was the second husband of Princess Ghica - as a young girl Pulcheria married 14 years her senior Greek Nicolae Mavros (1786-1868; he came to Wallachia in his youth and soon made a place for himself in the political field, especially due his good connection to Russia; besides that he became one of the richest estate owners in Wallachia). They had daughter Elena (d.1870) and son Dimitrie (Count (from 1887) Dmitri Nikolaevich Mavros (1820-1896); he became Russian general), but in 1820s they got divorced.
Pulcheria outlived Vladimir by 33 years; she died on 28 February 1879 in Bucharest.

It is necessary to say that Vladimir Moret de Blaramberg was not then only Russian officer who married Wallachian woman, quit Russian military service and entered Wallachian Army where (in mid 1830s!) obtained a rank of a colonel. Nevertheless, as we could prove, nobody of these other officers was (in mid 1830s) in possession of the same set of awards as our siiter and respectively Colonel de Blaramberg.
The author of these two portraits, Josef August Schoefft (ca. 1775 Budapest - 1850 ibidem), was a well-known Hungarian artist who, during the 1830s has spent a few years in Bucharest (then Wallachia, now Romania) and was a very popular portraitist and church painter there. Back to Hungary he was also active as an illustrator, collaborator of magazines "Hebe" and "Aurora". Works of his are to see in various Romanian and Hungarian museums.
Our images nr. 19-23 show several portraits painted by him in his Wallachian period.

* We are very grateful to Mr. Sorin Iftimi for his generous help. He obtained from us the exclusive right to publish both portraits with own comments.

miaug04ap14
Condition: good; in original Biedermeier frames
Creation Year: 1834/35
Measurements: UNFRAMED:25,0x20,0cm/9,8x7,9in FRAMED: 38,0x33,0cm/15,0x13,0in
Object Type: Framed oil paintings
Style: Biedermeier paintings
Technique: both: oil on tin
Inscription: both are signed: Schoefft
Creator: Josef August Schoefft
To see other works by this artist click on the name above!
Creator Dates: ca. 1775 Budapest-1850 ibidem
Nationality: Hungarian/Romanian
SHIPPING COSTS UPON REQUEST:
office@wilnitsky.net
Click here for images free of watermark!
Click on images or on

to see larger pictures!