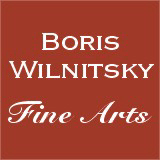 SALE!!! SAVE MONEY !! 1 EUR = 1 USD
# 38667
Friedrich Carl Rupprecht "General Augustin Darricau", unique Napoleonic portrait!!, 1808
10000 EUR
FINAL DISCOUNT PRICE= 10000 USD
( for EUR price see date rate )
Please note: Shipping and insurance costs are not included in this promotion, ONLY ITEM PRICES!
(please note additional 13% tax applies for transactions concluded within the European Union)
THE SELLER WILL COVER SHIPPING WITH REGULAR MAIL FOR THIS ITEM!

On view here is a miniature portrait of a Napoleonic brigade general (note the two stars on his epaulettes), who is shown bearing the Officer Cross of the Legion of Honor of the so-called 4th model (introduced in 1808, this model had received balls on its ray tips). The portrait is clearly signed "peint par Rupprecht", which is a clear sign that we again found a work of the same Bavarian artist Friedrich Carl Rupprecht, who is the author of another Napoleonic portrait (of the same shape and size!) in our collection. We refer to the portrait of Armand Philippon, colonel and Commander of the 54th Line Infantry Regiment of Napoleonic Grande Armée stationed on the territory of modern Germany (see our web # 27725).
In this portrait, Colonel Philippon bears the same 4th model of the Officer Cross of Legion of Honor. As we already emphasized in the description accompanying his portrait, it was very likely (according to Moscow Napoleonica expert and author of the article about this portrait - see again our web # 27725 and especially its images nr.13-17) made in Bavarian town Bamberg (the native town of miniaturist Rupprecht!) between the 2nd September 1808 (arrival of Division Lapisse with Philippon's 54th Regiment integrated in it) and the 7th September 1808 (departure of Division Lapisse in the direction of Spain).
It is known that the author of both portraits, Friedrich Carl Rupprecht was mainly known as an architectural graphic artist, engraver and sculptor but less so as an artist of portrait miniatures (they are practically undiscoverable at the current antique market, though some of them could be viewed at the Museum of Bamberg). After taking that into consideration, we draw the conclusion, that there exists a certain logical connection (besides their visual stylistic similarity to one another) between the two portraits: the one presented here and that of Colonel Armand Philippon.
In September of 1808 Armand Philippon was in rank of a colonel. Could it be then, that the portrait of a brigade general presented here is, in fact, a portrait of Philippon's commander, namely the commander of infantry brigade, in which in September 1808 Philippon's 54th Regiment was integrated?
It did not take very long to establish that in the 2nd half of 1808 the 54th Line Infantry Regiment was integrated into the 2nd Brigade of the 2nd Division of General Lapisse. The Commander of the 2nd Brigade was Brigade General Augustin Darricau. Moreover, this Augustin Darricau was back then in possession of only (!) the Officer (!) Cross of Legion of Honor. And, what is more, in 1808 he was 35 years old - a detail fully corresponding with the visual age of the sitter in portrait presented here.
Nevertheless, the two thus far known portraits of (allegedly) Darricau show two different persons (see our images nr.9-10) . The first of them, showing a general seated at a writing desk with geographical map spread across the top of it, could by no means be Augustin Darricau: in 1805 (date of the portrait) he was still a colonel and not a division general (the siter's epaulette has three stars!; besides that neither in 1805, nor generally, was he in possession of the Grand Cross (note the red sash over the sitter's right shoulder) of Legion of Honor or obtained the Order of Iron Crown (badge on sitter's chest; incidentally, it was once someone's erroneous interpretation of this portrait, that later enthused a number of present-day historians to argue that Darricau was indeed awarded this order; none of the authentic documents pertaining to Darricau mention this order; similarly, his main biographer George Six never refers to it; a person who does mention it though is Alain Pigeard, who in his article about Agustin Darricau writes, that the latter received it in 1809 (in other words, this order could not possibly be depicted in Darricau's 1805 portrait)).
The second portrait shows a relatively elderly gentleman (as we will learn below, Darricau died at the mere age of 46), similarly decorated with awards that were never in Darricau's possession.
Only the (found on the Web) portrait of Darricau's son (image nr.11) sets the record straight: the general's son Rodolphe Augustin Darricau had lived much longer than his father. His (absolutely authentic and confirmed!) portrait shows the son bearing unquestionable facial similarity to his father!!

Resume: as we initially supposed, there exists a rational (and now clearly evident) connection between the two miniatures from our collection: both of them were made by Rupprecht in the first days of September 1808 in Bamberg, shortly before both sitters departed to battlefields in Spain.
Morever, Augustin Darricau's portrait presented here (alike its counter-piece) is also a unique object, because, thus far, no other authentic (!) portrait of this celebrated Napoleonic general is known!!

Augustin Darricau was born on the 5th of July 1773 in Tartas, department Landes, region Aquitania in France. In 1791, at the age of 18, he joined the army and, already on the 17th of October of the same (1791) year, was promoted to captain. From September to December of 1793 he took part in the Siege of Toulon under the command of General Jacques Francois Dugommier.
Darricau distinguished himself in several battles of the Revolutionary Wars, was wounded at Bologne (2nd July 1795), yet, already during the 2nd Battle of Dego (14/15 April 1796), was again able to display much courage.
In 1798, as Napoleon planned his Egyptian Campaign, Darricau came forward and volunteered to join the army. He fought with valor under General Jean-Baptiste Kléber at the Pyramids (21 July 1798) and took part in the Siege of El Arish (February 1799) and the Siege of Acre (March-May 1799). On the 13th of March 1801, during the combats by Alexandria, he was wounded once again.
After reconvalescence, on the 27th of April 1801, he was appointed chief of the 32nd Line Brigade instead of Darmagnac and, from the 13th of December 1803, served in the 2nd Brigade of the Division Dupont integrated into the Armée des Côtes de l'Ocean.
On the 11th of December 1803, Darricau was awarded the Chevalier Cross of (then newly instituted by Napoleon) Order of Legion of Honor. Half a year later, on the 14th of June 1804, he received his Officer (sic!) Cross of the same Order (we'd like to mention, that some of Darricau's biographers insist that shortly after, on the 25th of December 1805, he supposedly obtained the Commander Cross of Legion of Honor. In particular, this statement is contradicted by the document that we offer here (see our image nr.13). Dated 25th February 1957, it is a report of a French archivist, who refers to Darricau's conferral as "peut-être" (probable). Similarly, Darricau's main biographer Georges Six never mentions the Commander Cross.
In any case, in "our" portrait from 1808, Darricau still bears his Officer Cross!
In 1805-1807 Darricau served in ranks of the Grand Armée of Germany. He fought courageously in the Battle of Haslach-Jungingen (11 October 1805), the Battle of Ulm (16/19 October 1805) and the Battle of Dürnstein (11 November 1805). In this last battle, he was attached to the staff of General Edouard Adolphe Mortier.
On the 14th of February 1807 he was promoted to brigade general and, on the 30th of April of the same (1807) year, became the commander of aforementioned 2nd Brigade of the 2nd Division (Lapisse) of the 1st Corps of Grand Armée (in this function, he replaced General de Maison). He then fought in the Battle of Friedland (14th June 1807) and, on the 17th of March 1808, was endowed with 10,000 francs of annual allowance. On the 27th of July 1808, Napoleon made him a Baron of Empire.
On the 7th of September 1808 (according to Darricau's biographer Georges Six), he went with his brigade (including its 54th Regiment of Armand Philippon) to Spain and merged with the 1st Corps of the Army of Spain. He commanded infantry reserve at the Battle of Espinosa de los Monteros (10/11 November 1808), participated in the Battle of Somo-Sierra (30 November 1808), took part in the capture of Madrid and distinguished himself in the Battle of Talavera (27/28 July 1809), the siege of Ciudad Rodrigo (January 1812) and the Battle of Badajoz (March/April 1812).
Later he fought heroically in the Battle of Tolouse (10 April 1814). After the Battle of Paris (10 April 1814) and the abdication of Napoleon (Treaty of Fontainebleau), Darricau became the supporter of the Bourbons. Under Louis XVIII he served for some time as Military Governor of Perpignan. On the 29th of July 1814, the King awarded him the Chevalier Cross of Saint-Louis Order. On the 14th of February 1815, he became a Grand-Officer of the Legion of Honor.
After the Battle of Waterloo (18th June 1815) he resigned from all his rights and duties and reverted to private life. He settled in Dax in his native department Landes, where he passed away eight weeks before his 46th birthday, on the 7th of May 1819. He was buried at the cemetery Saint-Pierre of Dax. The urn with his heart was immured in one of the walls of the Cathedral of Dax.
We would like to add that still in 1804 he married Marie-Francoise Ebingle (b. 1786), with whom he later had two sons: the aforementioned Rodolphe Augustin, Baron Darricau (1807-1877), future rear-admiral, and Charles, Baron Darricau (1808-1868), who also made a military career, becoming an intendant-general.

The name of General Augustin Darricau can be found among the other 660 names carved onto the pillars of the Arc de Triomphe in Paris (27th column; see our image nr.14).


The author of this portrait Friedrich Carl (Charles) Rupprecht was born in 1779 in Oberzehn and died in 1831 in Bamberg. He was an architecture draughtsman and painter of portraits in watercolor, gouache and oils, miniaturist, engraver, and sculptor. He was a pupil of Ch. Froer, studied from 1799 under Klengel in Dresden. In 1810 he permanently established himself in Bamberg. Two miniatures of Rupprecht belong to the collection of the Museum of Bamberg.

Provenance: private collection, USA

miaug12ap14
Condition: good; in original golden (14 karat) frame
Creation Year: 1808
Measurements: UNFRAMED:6,0x4,8cm/2,4x1,9in FRAMED: 7,1x5,6cm/2,8x2,2in
Object Type: Framed miniature
Style: Portrait Miniatures
Technique: watercolor on ivory
Inscription: signed: peint par Rupprecht
Creator: Friedrich Carl Rupprecht
To see other works by this artist click on the name above!
Creator Dates: 1779 Oberzehn-1831 Bamberg
Nationality: German
We will cover shipping with regular registered mail (delivery between 7-14 days) for this item.

OBS: Austrian mail refunds cases of loss or damage with maximum EUR 500.


Fully insured 2-3 days DHL service available upon request and subject to extra charges: office@wilnitsky.net
Click here for images free of watermark!
Click on images or on

to see larger pictures!