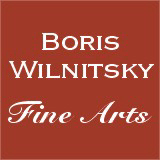 SALE!!! SAVE MONEY !! 1 EUR = 1 USD
# 38608
Albrecht Adam "Eugene de Beauharnais in Zvenigorod by Moscow (31 August 1812)", Important Drawing!!
2250 EUR
FINAL DISCOUNT PRICE= 2250 USD
( for EUR price see date rate )
Please note: Shipping and insurance costs are not included in this promotion, ONLY ITEM PRICES!
(please note additional 13% tax applies for transactions concluded within the European Union)
Acquired in May 2014 through the German antique trade, this drawing of the famous Munich battle and horse artist of the 1st half of 19th century, Albrecht Adam, is a study after nature made during Russian Campaign of 1812 (in Russia called Patriotic War of 1812). It is showing the artist's sponsor, Commander of the 6th Corps of French Grand Armée, stepson of Napoleon I - Prince Eugene de Beauharnais (CLICK HERE). The artist depicted de Beauharnais in the moment, when his equerry Bellisomi is exchanging his fallen horse. The church in background seems to be that of Zvenigorod by Moscow, where on 31st August 1812 20,000-men-corps of Beauharnais fought against 2,000-men-detachment of Russian General Wintzingerode (CLICK HERE). Another study made by Adam Albrecht in the same period (showing Eugene de Beauharnais at Borodino) was sold at our gallery several years ago (see our image nr.8); it is now in one of Moscow museums.
Albrecht Adam (1786 Noerdlingen - 1862 Munich) was the progenitor of the Bavarian family, four generations of which were active as artists. His artistic career began in Nuernberg. From 1807 he worked in Munich, copying Old Masters in the Royal Museum, in 1809 took part in Napoleon's campaign against Austria. Appointed a royal painter by the Vice King of Italy Eugene Beauharnais, A.Adam lived in Milan from 1809 to 1812. Afterwards he accompanied Beauharnais in his Russian campaign, was eyewitness to all fights and battles of this war. After the Fire of Moscow in 1812 Adam returned to Milan, lived there till 1815, then moved to Munich again. There he continued working as a court painter of Eugene Beauharnais, now Duke of Leuchtenberg. The artist was also active for Bavarian King Maximilian I, worked on commissions of Bavarian high aristocracy. In 1829-1830 he was a royal painter of King Wilhelm of Wuerttemberg in Stuttgart, in 1838 worked in Mecklenburg, then became a royal painter of the subsequent King of Bavaria Ludwig I. In 1839 he obtained an extensive commission from the son of late Eugene de Beauharnais, Maximilian Duke of Leuchtenberg for latter's palace in St. Petersburg (shortly before the Duke had married Russian Grand Dukess Maria Nikolaevna; as a residence the couple received from the bride's father Tsar Nikolai I the Mariinski Palace in the Russian capital). According to this commission the artist had to make sixteen paintings with battles of the Dukes's father, Eugene de Beauharnais. Until 1852 (the Duke's year of death) he delivered thirteen of them (the whereabouts of most of them are unknown today). From 1855-1857 Adam worked at the Vienna court, painting equestrian portraits of the Austrian Kaiser and various horse portraits.
mijun17ap14
Condition: good
Creation Year: 1812
Measurements: UNFRAMED:30,3x40,5cm/11,9x15,9in FRAMED: 37,0x47,0cm/14,6x18,5in
Object Type: Framed drawing
Style: Battle paintings
Technique: pencil and brown wash on paper
Inscription: verso: inscribed
Creator: Albrecht Adam
To see other works by this artist click on the name above!
Creator Dates: 1786 Noerdlingen-1862 Munich
Nationality: German
2-3 days door-to-door shipment, professionally packed by Mail Boxes Etc and shipped with DHL (calculated for US): 156,76 EUR + insurance 1,8% of item price
Shipping cost to other destinations (worldwide) on request
Shipping price may be reduced if you dispense with the frame


Cheaper alternative (may be further reduced if you dispense with the frame): professionally packed by Mail Boxes Etc and shipped with regular Austrian mail - upon request under office@wilnitsky.net (OBS: In this case maximal refunded insurance value is EUR 500 if shipping destination was the US. In Europe sometimes more, depending on destination.)
Click here for images free of watermark!
Click on images or on

to see larger pictures!