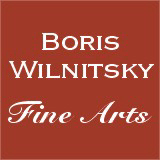 SALE!!! SAVE MONEY !! 1 EUR = 1 USD
# 38571
V. I. Zuev-Attrib. "Count Dmitri Alexandrovich Sheremetev", important Russian miniature!!, 1914
4500 EUR
FINAL DISCOUNT PRICE= 4500 USD
( for EUR price see date rate )
Please note: Shipping and insurance costs are not included in this promotion, ONLY ITEM PRICES!
(please note additional 13% tax applies for transactions concluded within the European Union)
THE SELLER WILL COVER SHIPPING WITH REGULAR MAIL FOR THIS ITEM!

Acquired on the 16th of June 2014 at "Schuler Auktionen" (Zurich), this very qualitative miniature portrait of a young Russian military officer was attributed by the leading expert in Russian portraiture, Dr. Sergei Podstanitsky (Moscow) and (owing to this attribution) turned out to be an extremely rare portrait of ca. 30-year-old Count Dmitri Alexandrovich Sheremetev, a representative of one of pre-revolutionary Russia's wealthiest aristocratic families and a person close to Russia's last emperor. Our images nr.6-8 fully confirm Dr. Podstanitsky's attribution.

Count Dmitri Alexandrovich Sheremetev was born on the 20th of May 1885 in St. Petersburg as a son of Count Alexander Dmitrievich Sheremetev (the latter was a grandson of Count Nikolai Sheremetev and his wife (formerly one of his house-serfs and a singer) Praskovia Zhemchuzhnikova) and Countess Maria Fedorovna Heiden (in Russian phonetic transcription - Geiden), daughter of General-Governor of Principality Finland, Count Fedor Logginovich Heiden and Countess Elizaveta Nikolaevna Zubova, one of the Empress' ladies-in-waiting.

Dmitri graduated from the 3rd St. Petersburg gimnazia (grammar school) and, on the 29th of August 1906, joined (according to his family's tradition) Kavalergardski (Chevalier-Guards) Regiment. One year later, on the 9th of August 1907, transferred in rank of a cornet to Pskovski Dragoon Regiment, he was nevertheless left in St. Petersburg as a member of a family close to Emperor and ascribed to the same Kavalergardski Regiment.
On the 6th of December 1908 he married (the wedding took place in a private church at his parents' house in Shpalernaya Street 18) Countess Domna Alekseevna Bobrinskaya (1887 St. Petersburg - 1956 Paris), daughter of hofmeister of the Imperial Court, Count Alexei Alexandrovich Bobrinsky and his wife Nadezhda Alexandrovna Polovtseva (who, alike Dmitri's mother, was one of the Empress' ladies-in-waiting).
Following his 1912 transfer to military reserve force (by then he already held the rank of a "poruchik") Sheremetev was ascribed to the State Chancery in rank of "titularny" counselor. In 1913 he received the title of "Kamer-Yunker" of the Imperial Court.
During the WWI he was an aide-de-camp (adjutant) of General Ruzski, Chief-Commander of North-Western Front (he is likely depicted in this function in our, dated 1914 portrait).
He was probably (according to his biographer - see our image nr.9) the last witness of dramatic events preceding and accompanying the abdication of Nikolai II (March 1917). Well acquainted through family ties with Emperor's family (his father, Count A.D. Sheremetev was a close friend of Nikolai II' father, Tsar Alexander III - a frequent visitor of Sheremetev's house), he became the arbitrator between Chief-Commander of Russian Army General M.V. Alekseev and the Emperor.
In 1919 Dmitri Alexandrovich immigrated to Constantinople. In 1920 he came to France and settled in Paris. From the early 1920s he took part in activities of various masonic lodges in Paris (see our image nr.8), was himself a founding member of the lodge "Zolotoye Runo" ("Golden Fleece"; 1924) and later became a member of the Great Lodge of France. He was also a member of the Union "Kavalergardski Family".
Once one of Russia's wealthiest aristocrats, at the end of his life he was left with no means for existence and in fear of losing his habitat due to unpaid rent.
He died on the 23rd of December 1963 in Paris, having outlived his wife by seven years and was subsequently buried next to her at the Russian Sainte-Geneviève-des-Bois cemetery by Paris.

The frame housing this miniature portrait is a newer, inexpensive model - a detail allowing us to guess that initially, the portrait was mounted in a more costly, original frame. In accordance with the sitter's esteemed social status the original frame could have been a frame (or box) made of gold and transparent enamel by the famous jewelry House of Fabergé (for example see our image nr.17). We do not exclude the possibility that shortly before his death and on brink of destitution, Dmitri Alexandrovich was forced to sell the frame (at the art auctions of the last thirty years we have seen a multitude of similar (empty) Fabergé frames that were once used to store photographs or miniatures!).
Moreover, all stylistic criteria of this fine miniature speak for the possible authorship of one of House of Fabergé's employees - portrait artist Vasili Ivanovich Zuev (for comparison, see our images nr.10-15).
À Propos: the Cyrillic inscription on verso of the miniature partially reads as "Vnes.(yon) v spisok" /45249….".
Vasili Ivanovich Zuev was born in 1870 in village Cherdakly, Simbirskaya gubernia (other sources say he was born in Stavropol on Volga River) and died not before 1932. He was a painter, court miniaturist and art teacher. Before 1895 he graduated St. Petersburg Shtiglits School of Technical Drawing; in 1901-1903 studied at the Imperial Academy of Fine Arts; in 1902-1908 taught at Alexandrovski Lyceum. He chiefly worked using the technique of miniature painting on ivory or enamel, and was also one of House of Fabergé's leading miniaturists.
After the October Revolution of 1917 he evidently remained in Russia, for in 1931 he was arrested under the article "Counterrevolutionary Activity", yet released as soon as January of 1932. Zuev's further biography, as well as the date of his death are unknown.
Works of Vasili Ivanovich Zuev can be viewed at the Museum of Moscow Kremlin, State Hermitage, Novgorod Art Museum, State Museum "Pavlovsk", State Russian Museum.
mijul05ap14
Condition: good
Creation Year: 1914
Measurements: UNFRAMED:5,0x3,7cm/2,0x1,5in FRAMED: 9,6x8,9cm/3,8x3,5in
Object Type: Framed miniature
Style: Portrait Miniatures
Technique: watercolor on ivory
Inscription: verso is illegibly inscribed in Cyrillic and dated 1914
Creator: Vasili Ivanovich Zuev
To see other works by this artist click on the name above!
Creator Dates: 1870 Cherdakly-after 1932 Paris
Nationality: Russian
We will cover shipping with regular registered mail (delivery between 7-14 days) for this item.

OBS: Austrian mail refunds cases of loss or damage with maximum EUR 500.


Fully insured 2-3 days DHL service available upon request and subject to extra charges: office@wilnitsky.net
Click here for images free of watermark!
Click on images or on

to see larger pictures!