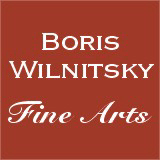 SALE!!! SAVE MONEY !! 1 EUR = 1 USD
# 38433
Joh. H. Schroeder-Attrib. "Karl von Baden and Stephanie de Beauharnais", two important portraits, 1811
6500 EUR
FINAL DISCOUNT PRICE= 6500 USD
( for EUR price see date rate )
Please note: Shipping and insurance costs are not included in this promotion, ONLY ITEM PRICES!
(please note additional 13% tax applies for transactions concluded within the European Union)
Important and (in the case of the female portrait, extremely rare!) pair of portraits of the ruling Grand Duke Karl Ludwig Friedrich von Baden (1786-1818; CLICK HERE) and his wife, Grand Duchess Stephanie von Baden, nee de Beauharnais (1789-1860; stepdaughter of Napoleon; CLICK HERE). Their wedding took place in 1806, five years before these portraits were made (we assume that they were commissioned shortly after Karl succeeded his father in 1811). As Karl had developed more interest for young men in uniforms than his wife, the marriage was not particularly happy, furthermore because Karl's mother despised her "parvenue" daughter-in-law profoundly.

While this particular representation of Grand Duke is a frequently used one (its first version was made in 1811 and was a pastel by German artist Johann Heinrich Schroeder (for example, see our image nr.14), its counter-piece - the oil (!) portrait of Stephanie (probably Schroeder's own replica of his pastel portrait) - is to find on the Web only as color photograph of…"our" portrait, marked as "location unknown" (see our image nr.15); besides that are known two identic copies in watercolor, made four years later, in 1815 by Vienna artist Carl Joseph Alois Agricola - one was formerly in Collection of Markgraves and Grand Dukes of Baden (see our image nr.16), the second is in Cistercian Convent in Lichtenthal, Baden-Baden (illustrated in exhibition catalogue "Stephanie Napoleon", Karlsruhe 1989, No. 147).
The best German pastelist of the late 18th century Johann Heinrich Schroeder (Schröder) was born in 1757 in Meiningen, Thuringia (which was then residence town of Duchy Saxe-Meiningen). His early work shows the influence of Johann Philipp Bach who may also have taught him. However, by 1778 he had become a pupil of J.H.Tischbein in Kassel where he exhibited two works at "Junge Maler" in the Academy show in 1780: one pastel portrait, the other a Cleopatra after Titian (medium unspecified). He travelled to Hanover (ca. 1780-84), Brunswick (court artist 1785), Frankfurt, Mannheim, Dresden (1786), Kassel (1787, returning in 1804), Berlin (1789-1792 and 1793-1806). His first trip to Berlin was mentioned in a letter from January 1789 of Charlotte, Duchess of Brunswick-Wolfenbuettel to her sister-in-law, Elisabeth Christine, Queen of Prussia.
From 1792-1793 Schroeder was in London, following the marriage of the Prussian Princess Friederike with the Duke of York; there he portrayed the Royal Family and exhibited three portraits of unnamed sitters at the Royal Academy. Returning to Germany via The Netherlands, he made a portrait of Queen Luise of Prussia which was widely copied. He was in Brunswick in 1801 before settling in his home town Meiningen after 1806. There were further trips to Bad Pyrmont (1806) and Karlsruhe (1810-1811). He also executed a series of portraits of the Baden Royal Family in the 1800s.
He died in his native town Meiningen in 1812.
CLICK HERE FOR OTHER WORKS OF THIS ARTIST IN OUR POSSESSION.

Provenance: auction house "Siebers", Stuttgart, 28th of March 2014, lot 2496 (as "Couple of portraits: "French officer in Guard uniform with epaulettes and order" and "Lady in feather hat, in light-colored dress" - ?!!)

mimai26ap14
Condition: good
Creation Year: 1811
Measurements: UNFRAMED:37,0x29,0cm/14,6x11,4in FRAMED: 46,3x37,6cm/18,2x14,8in
Object Type: Framed oil paintings
Style: Old Master paintings
Technique: both: oil on cardboard
Inscription: -
Creator: Johann Heinrich Schroeder
To see other works by this artist click on the name above!
Creator Dates: 1757 Meiningen-1812 Meiningen
Nationality: German
SHIPPING COSTS UPON REQUEST:
office@wilnitsky.net
Click here for images free of watermark!
Click on images or on

to see larger pictures!