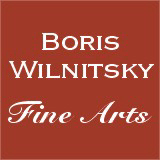 SALE!!! SAVE MONEY !! 1 EUR = 1 USD
# 38422
J. H. Schroeder or J. Ph. Bach - ? "Princess Therese von Thurn und Taxis", Outstanding Pastel, ca.1800
39000 EUR
FINAL DISCOUNT PRICE= 39000 USD
( for EUR price see date rate )
Please note: Shipping and insurance costs are not included in this promotion, ONLY ITEM PRICES!
(please note additional Austrian VAT tax applies for transactions concluded within the European Union)
Acquired at the "Century-Auction" of Sotheby's in Royal Hanoverian Castle Marienburg (October 2005), this important pastel portrait of Princess von Thurn und Taxis was initially attributed by us to the famous German pastelist Johann Heinrich Schroeder (1757 Meiningen - 1812 ibidem). This opinion was fully supported by Schroeder's expert Mme Marieluise Spangenberg during latter's visit to our gallery shortly after acquisition of this pastel. Finally it was included by Mr. Neil Jeffares to his "Dictionary of pastelists before 1800" as authentic work of Johann Henrich Schroeder (see our image nr.16).
For similiar pastels by Schroeder CLICK HERE. See also our images nr.13-15.

Nevertheless, in her letter from 4th April 2014 Mme Spangenberg says following: "Therese von Thurn und Taxis /Bei einem Besuch bei Ihnen hatte ich es noch Schröder zugeschrieben. Inzwischen bin ich doch zur Meinung gekommen, daß es von Bach (Johann Philipp Bach - B.W.) ist, weil der, im Gegensatz zu Schröder türkisfarbene Himmel malte, während Schröder überwiegend kräftig blaue, oft mit grauen Wolken bedeckte Himmel bevorzugte. Auch passt die realistische Darstellung des Gesichts eher zu Bach als zu Schröder. Bach nimmt zu Begin des 19. Jahrhunderts die Stillvorstellungen des Biedermeier auf und arbeitet realistischer, während Schröder im Klassizismus bleibt".
(This new attribution obtains good support through our comparison image nr.17).

The sitter, Princess Therese Mathilde Amalia von Thurn und Taxis, nee Duchess von Mecklenburg-Strelitz (1773-1839), was the elder sister of the famous Queen Luise of Prussia. As a young girl she married Prince Karl Alexander von Thurn und Taxis (died 1827) and lived with him in their residence town Regensburg. Besides Luise, she had two other sisters: Duchess Charlotte von Saxe-Hilburghausen and Princess Friedrike of Prussia (later Princess von Solms-Braunfels). She was a great lover of arts, music (sic!) and literature, supporter of women's emancipation.
Our images nr.11-12 show other portraits of Princess Therese.

At the same auction we also acquired pastel portrait of sitter's sister Friederike (see our web# 26015)

Provenance: Ernst-August Fideicommiss ("Familien Fideicommiss Seiner Majestaet des hochseligen Koenigs Ernst August von Hannover. 1836. 1843)", Inventory of 1905, No. 1215 (1855 Inv. No. 28); Royal Castle "Fuerstenhaus" in Herrenhausen near Hanover; Royal Hanoverian Castle Marienburg near Hildesheim (Inventory of 1906/07, Inv. No. 72/417); Sotheby's auction in Castle Marienburg "Works of Art from the Royal House of Hanover", 5 - 15 October 2005, Lot 1716.
The best German pastelist of the late 18th century Johann Heinrich Schroeder (Schröder) was born in 1757 in Meiningen, Thuringia (which was then residence town of Duchy Saxe-Meiningen). His early work shows the influence of Johann Philipp Bach who may also have taught him. However, by 1778 he had become a pupil of J.H.Tischbein in Kassel where he exhibited two works at "Junge Maler" in the Academy show in 1780: one pastel portrait, the other a Cleopatra after Titian (medium unspecified). He travelled to Hanover (ca. 1780-84), Brunswick (court artist 1785), Frankfurt, Mannheim, Dresden (1786), Kassel (1787, returning in 1804), Berlin (1789-1792 and 1793-1806). His first trip to Berlin was mentioned in a letter from January 1789 of Charlotte, Duchess of Brunswick-Wolfenbuettel to her sister-in-law, Elisabeth Christine, Queen of Prussia.
From 1792-1793 Schroeder was in London, following the marriage of the Prussian Princess Friederike with the Duke of York; there he portrayed the Royal Family and exhibited three portraits of unnamed sitters at the Royal Academy. Returning to Germany via The Netherlands, he made a portrait of Queen Luise of Prussia which was widely copied. He was in Brunswick in 1801 before settling in his home town Meiningen after 1806. There were further trips to Bad Pyrmont (1806) and Karlsruhe (1810-1811). He also executed a series of portraits of the Baden Royal Family in the 1800s.
He died in his native town Meiningen in 1812.
Johann Philipp Bach (1752 Meiningen - 1846 Meiningen) was both court organist and court portraitist in Meiningen. During his artistic career he is said to have produced no fewer than 985 pastels, including virtually portraits of all the members of the courts of Saxe-Meiningen, Hildburghausen, Saxe-Coburg and Schwarzburg-Rudolfstadt. A number of his works is comparable in quality with those of his town-fellow Johann Heinrich Schroeder (1757 Meiningen - 1812).
Condition: good, in original frame.
Creation Year: ca 1800
Measurements: UNFRAMED:44,0x35,5cm/17,3x14,0in FRAMED: 62,0x53,3cm/24,4x21,0in
Object Type: Framed pastel
Style: Portrait Miniatures
Technique: pastel on vellum, painted on oval an mounted on stretcher
Inscription: old inscription with title on verso
Creator: Johann Heinrich Schroeder
To see other works by this artist click on the name above!
Creator Dates: 1757 Meiningen-1812 Meiningen
Nationality: German
2-3 days door-to-door shipment, professionally packed by Mail Boxes Etc and shipped with DHL (calculated for US): 238,58 EUR + insurance 1,8% of item price
Shipping cost to other destinations (worldwide) on request
Shipping price may be reduced if you dispense with the frame


Cheaper alternative (may be further reduced if you dispense with the frame): professionally packed by Mail Boxes Etc and shipped with regular Austrian mail - upon request under office@wilnitsky.net (OBS: In this case maximal refunded insurance value is EUR 500 if shipping destination was the US. In Europe sometimes more, depending on destination.)
Click here for images free of watermark!
Click on images or on

to see larger pictures!