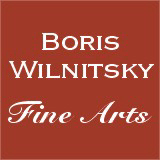 SALE!!! SAVE MONEY !! 1 EUR = 1 USD
# 37095
Henri Joseph Hesse "Cordélia de Castellane, Mistress of Molé and Chateaubriand", watercolor, 1813
1850 EUR
FINAL DISCOUNT PRICE= 1850 USD
( for EUR price see date rate )
Please note: Shipping and insurance costs are not included in this promotion, ONLY ITEM PRICES!
(please note additional 13% tax applies for transactions concluded within the European Union)
This is the earliest known portrait (there exist two other portraits showing the sitter at an older age; see our images nr.9 and 11) of the lady, who left a remarkable trace in history of France in the 1st half of the 19th century. However, the name of this character is remembered not due to her extraordinary mental capacities, but in connection to rather piquant circumstances. In the early 1820s, the sitter, by then a married woman and wife of celebrated Napoleonic officer (then - an officer of Louis XVIII) Comte de Castellane, became at first a mistress of well-known politician Louis-Mathieu, comte Móle and, following that, mistress of famous French poet François-René, vicomte de Chateaubriand.

In this, dated 1813, portrait, she is depicted clearly just after her marriage that took place in Paris on the 22nd of June 1813. Her husband, Esprit Victor Boniface Comte de Castellane (1788-1862; CLICK HERE) already enjoyed by then a brilliant military career. Less than a year prior to their marriage he returned from Russia, where he fought against the Russians at Vitebsk, Smolensk, Borodino, Krasnoye, and Berezina. A few days before the wedding ceremony took place, he became the Commander of the 1st Regiment of Garde d'Honneur. Immediately following the matrimony he returned to the field army and, already in August, fought in Dresden.

Louise Cordélia Eucharis Greffulhe was born in 1796 in London, a city to which her parents - banker Louis Greffulhe (1741-1810) and his wife Jeanne Pauline Randon de Pully (1776-1859) - fled in the days of Great Terror. After Napoleon's amnesty for émigrés the family went back to France. Cordélia's liaison with comte Molé (for latter's biography, CLICK HERE) began in 1821 (her husband was permanently engaged with the army, and countess (by then already the mother of three) was clearly bored…). This relationship lasted two full years, and in 1823 Cordélia moved from the embrace of Molé into the arms of his friend, Vicomte de Chateaubriand ( CLICK HERE). In this period, the poet enjoyed a lasting liaison with famous Juliette Recamier. After leaving him alone for a few months (she briefly moved to Rome), Recamier was enraged having found out of his new affaire.

Regardless of all of the above, Cordélia and her husband shared a 34-year-long marriage and produced four children together: two sons and two daughters (two of them became connected through their marriages with family de Talleyrand-Perigord). Cordélia passed away in Paris in 1847 at the age of 51, hadn't lived only a couple of years to witness the most notable event in her husband's life: in 1852 the latter became Marechal de France (Marshal of France).

This watercolor portrait is one among several other works of Henri Joseph Hesse in our possession ( CLICK HERE to see them all).
Henri Joseph Hesse was born in Paris in 1781 and died in the same city in 1849. He came from a family of artists and was a pupil of David and Isabey. He participated in the Salon of Paris from 1808 to 1833, obtaining prizes in 1810 and 1833. His portraits in watercolour and gouache, as well as his miniatures, which he painted in the style of Isabey, were very popular with royalties and high society.
*See also our image nr. 12-14 for some of H.J. Hesse's works that were offered at the international art auction market in the last years.

Provenance:
1) Mme de Castellane
2) Princess de Fürstenberg, nee de Talleyrand-Perigord
3) German private collection

mijul15ap13
Condition: fairly good, somewhat faded; in original Empire frame
Creation Year: 1813
Measurements: UNFRAMED:17,6x14,1cm/6,9x5,6in FRAMED: 31,8x27,7cm/12,5x10,9in
Object Type: Framed miniature
Style: Portrait Miniatures
Technique: watercolor on card (painted in oval)
Inscription: signed and dated: Hesse 1813; old legend on verso
Creator: Henri Joseph Hesse
To see other works by this artist click on the name above!
Creator Dates: 1781 Paris-1849 Paris
Nationality: French
2-3 days door-to-door shipment, professionally packed by Mail Boxes Etc and shipped with DHL (calculated for US): 128 EUR + insurance 1,8% of item price
Shipping cost to other destinations (worldwide) on request
Shipping price may be reduced if you dispense with the frame


Cheaper alternative (may be further reduced if you dispense with the frame): professionally packed by Mail Boxes Etc and shipped with regular Austrian mail - upon request under office@wilnitsky.net (OBS: In this case maximal refunded insurance value is EUR 500 if shipping destination was the US. In Europe sometimes more, depending on destination.)
Click here for images free of watermark!
Click on images or on

to see larger pictures!