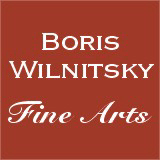 SALE!!! SAVE MONEY !! 1 EUR = 1 USD
# 37010
Johann Bapt. Lampi the Elder-Attrib. "Maria Luisa of Naples-Sicily", important watercolor!, ca.1790
2000 EUR - 25% DISCOUNT = 1500,00 EUR
FINAL DISCOUNT PRICE= 1500,00 USD
( for EUR price see date rate )
Please note: Shipping and insurance costs are not included in this promotion, ONLY ITEM PRICES!
(please note additional Austrian VAT tax applies for transactions concluded within the European Union)
We are dealing here with portrait of the young, newly-wed Maria Luisa of Naples and Sicily, at that point (after her wedding on the 19th of September 1790 in Vienna) - the wife of her double first cousin, Ferdinand, Archduke of Austria and Grand Duke of Tuscany (1769-1824).
She was born on 27 July 1773 at the Royal Palace in Naples as the eldest daughter of Ferdinand IV and III of Naples and Sicily (he was the son of King of Spain Charles III (Bourbon)) and his wife Marie Caroline of Austria (daughter of Holy Roman Empress Maria Theresa). She was one of eighteen children, seven of whom survived into adulthood.
The distant (without seeing) marriage ceremony took place on 15th August 1790 in Naples, the proper wedding - on 19th September 1790 in Vienna. This marriage was a part of Kaiser Leopold's idea to marry his three children to children of his beloved sister Marie Caroline. So, practically simultaneously three wedding ceremonies took plase in September 1790 in Vienna - that of Maria Luisa with Ferdinand, of Leopold's eldest son Franz (future Kaiser Franz II) with Maria Luisa's eldest sister Maria Theresia and of youngest Leopold's daughter Maria Clementina with Francesco (future King Francesco I Gennaro of Naples-Sicily).
Maria Luisa's husband, Archduke Ferdinand became in begin of 1790 Grand Duke Ferdinand III of Tuscany. He ruled Tuscany till 1801, when in the Treaty of Aranjuez, he was forced by Napoleon to make way for the Kingdom of Etruria.
The couple went into exile and lived in Vienna, the capital of the Austrian Empire which was ruled by Ferdinand's elder brother, Kaiser Franz II; later on Ferdinand was compensated by being given the secularized lands of the Archbishop of Salzburg as Grand Duke of Salzburg.
Maria Luisa and Ferdinand had five children (two of them died in infancy). In 1802 Maria Luisa died in childbirth at the Hofburg Imperal Palace in Vienna. She is buried in the Imperial Crypt with her stillborn son in her arms.

This watercolor portrait (made surely in Vienna shortly after the 1790 wedding) is a replic of a watercolor in the collection of portrait miniatures of Haus Habsburg (now in Vienna Hofburg; see our image nr.7). Like Hofburg-version it shows all stylistic criteria of late 18th century Vienna School of portrait painting. At that time, Austrian capital was home to three representatives of this genre: Professor of the Vienna Academy Friedrich Heinrich Fueger, member of the Vienna Academy and court artist Johann Baptist Lampi the Elder, and the favorite portraitist of expatriate Polish aristocrats, Josef Grassi. The first of these three artists, Friedrich Heinrich Fueger, was also the best of them. Yet, he cannot be considered the author of "our" work. This portrait, despite demonstrating high quality of painting, appears to be considerably "drier" than Fueger's known portrait works that are otherwise very light and supple.
Similarly the third of the three artists, namely Josef Grassi, cannot be considered the author of "our" work. By 1790 (the year of both Maria Theresia's arrival to Vienna and her wedding) Grassi was back in Poland, where he remained for the next 7 years.
Hence, we are left here with the second artist on the list - Johann Baptist Lampi-Senior. As we will see in his biography below, it was exactly in the year 1790 that Lampi returned from Poland to Vienna. He then remained in Vienna until the next (1791) year. As a court artist, he portrayed various members of the Austrian Royal Family.
Johann Baptist Lampi the Elder (1751 Romeno, South Tyrol - 1830 Vienna) began his studies in the studio of his father, Matthias Lamp (1697-1780). In the age of 17 he came to his great-uncle P.A. Lorenzoni living in Salzburg and continued studying under F.X. Koenig and E.N. Streicher. After a short stay in Brixen, South Tyrol where he probably took lessons with Franz Sebald Unterberger, he moved to the Academy in Verona in 1771. His next teacher there became F. Lorenzi, under his direction Lampi the Elder obtained his academic diploma. In 1772 he married in Verona and soon moved to Triest where he was chiefly active as a portrait painter. In 1773 the Academy of Verona elected him to its member. Invited by Count Heister, Governor of Tyrol at that time, Lampi came to Innsbruck in 1779 and stayed in that city until 1781, portraying various important persons a.o. Archduchesses Elizabeth and Marianne. From 1781 to 1782 he was active in Klagenfurt, where he changed his name Lamp to Italian "Lampi". From 1783 he lived in Vienna, where he found access to the higher circles of society though noble protecteurs. He painted several portraits of emperor Josef II, having joined the Academy of Arts in 1785, where he became Professor for historical painting. In 1788 Lampi came to Warsaw where he portrayed the King and various high aristocrats. In 1790-1791 he was back in Vienna. On October 21st 1791, Lampi arrived (by invitation of Prince Grigori Potyomkin - Russian chief-commander in Bessarabia) to Potyomkin's Headquarter in Jassy (at that time - Russian province Bessarabia, today - Romania) but soon left for St. Petersburg, having missed Potyomkin by only five days (the latter died on October 16th). In St. Petersburg, where he arrived in the early 1792, Lampi the Elder immediately became a court artist. He stayed in the Russian capital six-years-long (in 1795 he was joined there by his eldest son Johann Baptist Lampi the Younger; 1775-1837). In 1798, after his return to Vienna (1797), he was ennobled by Emperor Franz I to Baron. In 1799 Lampi received the title of an Honorary Citizen of Vienna.
Our images nr.8-15 show several works of this artist.
CLICK HERE FOR OTHER WORKS OF THIS ARTIST IN OUR POSSESSION

le24mai13
Condition: good
Creation Year: ca 1790
Measurements: UNFRAMED:28,0x22,9cm/11,0x9,0in FRAMED: 34,0x28,8cm/13,4x11,3in
Object Type: Framed watercolor
Style: Old Master paintings
Technique: watercolor and gouache on paper (oval)
Inscription: -
Creator: Johann Baptist Lampi the Elder
To see other works by this artist click on the name above!
Creator Dates: 1751 Romeno-1830 Vienna
Nationality: Austrian / Italian / Russian
SHIPPING COSTS UPON REQUEST:
office@wilnitsky.net
Click here for images free of watermark!
Click on images or on

to see larger pictures!