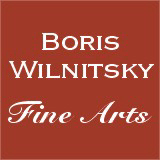 SALE!!! SAVE MONEY !! 1 EUR = 1 USD
# 36974
Lady Findlater "Catherine II' brother, Friedrich August von Anhalt-Zerbst", rare watercolor!!, ca.1790
1350 EUR
FINAL DISCOUNT PRICE= 1350 USD
( for EUR price see date rate )
Please note: Shipping and insurance costs are not included in this promotion, ONLY ITEM PRICES!
(please note additional Austrian VAT tax applies for transactions concluded within the European Union)
THE SELLER WILL COVER SHIPPING WITH REGULAR MAIL FOR THIS ITEM!

Although of caricature nature, this watercolor is nevertheless an absolutely unique and possibly the latest portrait of the younger brother of Catherine II, Friedrich August von Anhalt-Zerbst (he was the distanced ruler of his sister's native principality Anhalt-Zerbst in Saxony), who died in Luxembourg exile in 1793.
The prince was born on the 8th of August 1734 in Stettin as a son and third child of Christian August, prince of Anhalt-Zerbst (1690-1747) and his wife Johanna Elisabeth, Princess von Schleswig-Holstein-Gotorp. He succeeded his father in Anhalt-Zerbst in 1747, at the age of thirteen. His mother acted as regent on his behalf until 1752.
He joined the Austrian military service as early as 1750, became a proprietor (chief) of a regiment and was promoted to major in 1751. Once he returned home in 1752 he married his first wife Caroline Wilhelmina Sophie, princess von Hessen-Kassel. The marriage took place on the 17th of November 1753.
Despite Anhalts initial neutrality at the beginning of the Seven-Year-War, his mother Johanna Elisabeth harbored French Marquis de Fraigne, who was accused of espionage. And, indeed, the latter was engaged by cardinal de Berni to detect, whether Russia kept its loyalty to the alliance against Prussia. That was enough of a reason for Friedrich II of Prussia to order military occupation of Anhalt on the 22nd of February 1758. Due to above military conflict with Prussians, Friedrich August was no longer able to reside in his ruling area. From that point onwards he ruled from exile through his court commissioners (counts) in Anhalt-Zerbst; consequently his reign exposed his subjects to chaos, tyranny and despotism.
His wife died in May of 1759, and, five years later, the prince married his second wife Friederike Auguste, Princess von Anhalt-Bernburg. After their sojourns in various health resorts, the princely couple settled in Basel in February 1765.
Friedrich August was one of the sovereigns who supported Britain on its stance on American Revolutionary War; in fact in 1778-1783 he sold two regiments of soldiers totaling 1152 men to England, for which he received a substantial monetary compensation.
In 1780 Prince left Basel (due to frictions with its municipality) and settled in Luxembourg.
In 1756 he received the rank of Lieutenant-Fieldmarshal from Austria and in 1764 that of General of Cavalry.
Prince's relationship with his renowned elder sister, Sophie Auguste Friederike, nee Princess of Anhalt-Zerbst, now Empress Catherine the Great of Russia, was continuously detached. As she formally refused her entire rights to Anhalt-Zerbst as early as 1746, her full attention rested on Russia, her second homeland.
According to the inscription on verso (see our image nr.5), the author of this caricature was certain "Countess of Finlater". In reality, however, she was none other than (by then) divorced Christina Therese Josepha, Lady of Findlater (and not Finlater!), nee Countess Murray-Melgun (relative of "our" Albrecht Joseph Count Murray - see our web # 26311), who was living around this time (ca. 1790) in the Austrian Netherlands (Belgium).
Her father Joseph, Count Murray-Melgun (1718-1801) was a descendant of an ancient Scottish family. He married Austrian noblewoman Marie Anne Francoise Collette, Countess von Lichtervelde, with whom he later lived in Vienna. Their daughter Christina Therese Josepha was born in 1755. In 1778 (or 1779), in Brussels, she married English aristocrat James Ogilvy, Lord of Findlater (see our image nr.9). Two years later the couple was divorced. Owing to (successful for the wife) prenuptial agreement between the spouses, she received a solid annual allowance of 8000 pounds (which, after her husband's death in 1811(and two years before her own death) did not stop her from initiating a legal battle against her ex-husband's heirs, in order to claim a part of his inheritance; see our image nr.11).
While living abroad (as we assume - still in Belgium, i.e. very close to Luxembourg) until 1807, she - a known socialite - surely based this caricature on her personal acquaintance with Prince Friedrich August von Anhalt-Zerbst. In 1807 she came to Great Britain and initially took her residence in Scotland. Some time later she settled in England, where she died on the 24th of May 1813 in St. Marylebone, Middlesex.


mijul2611

Provenance: auction house "Burstow & Hewett", Battle / East Sussex, England, 27 March 2013, lot 248

mimai07ap13
Condition: fairly dot-like foxings
Creation Year: ca 1790
Measurements: UNFRAMED:14,4x12,2cm/5,7x4,8in FRAMED: 18,0x15,9cm/7,1x6,3in
Object Type: Framed watercolor
Style: Old Master drawings
Technique: watercolor on paper
Inscription: verso: old legend
Creator: Christina Therese Josepha, Lady Findlater
To see other works by this artist click on the name above!
Creator Dates: ca.1755-1813 St. Marylebone
Nationality: English / British / Scottish
We will cover shipping with regular registered mail (delivery between 7-14 days) for this item.

OBS: Austrian mail refunds cases of loss or damage with maximum EUR 500.


Fully insured 2-3 days DHL service available upon request and subject to extra charges: office@wilnitsky.net
Click here for images free of watermark!
Click on images or on

to see larger pictures!