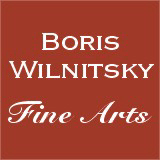 SALE!!! SAVE MONEY !! 1 EUR = 1 USD
# 36589
"Napoleonic General Jean-Baptiste Rivaud", important portrait!!, oil on canvas, 1802/05
6500 EUR
FINAL DISCOUNT PRICE= 6500 USD
( for EUR price see date rate )
Please note: Shipping and insurance costs are not included in this promotion, ONLY ITEM PRICES!
(please note additional Austrian VAT tax applies for transactions concluded within the European Union)
We do not exclude the possibility that this superior quality oil portrait of Napoleonic general Jean-Baptiste Rivaud (24th of December 1755 - 24th of September 1803) is a post-mortem one.
It means that an unknown French artist, who had obviously worked on commission received from general's family or maybe even the State, depicted Rivaud in his uniform of division general of the late Consulate period, adding (introduced in French army and navy on the 22nd of September 1803; two days before general's death!) golden epaulette (bearing in case of a division general three large stars). In this case the artist based his work on (thus far unknown to us) another portrait of Rivaud, likely a miniature.

Nevertheless, we cannot also exclude the possibility that our portrait is a life one and that the known engraved portrait of the general from the late 1810s (see our image nr.10) was made exactly after our portrait and that (shortly after; early 1820s?) another artist added the golden epaulette with three stars.

In any case, the sitter is Jean-Baptiste Rivaud, for his features absolutely correspond to his approved portraits (see our images nr.10-11).

Jean-Baptiste Rivaud was born on the 24th of December 1755 in Angouleme, region Poitou-Charentes, France. On the 1st of January 1773 he joined as a volunteer the Dragoon Regiment "La Rochefoucauld" (also known as "Angouleme-Dragoons"; later - "11th Dragoons"). On the 12th of July 1775 he became marechal-des-logis (the lowest sub-officer's rank in the French cavalry); in 1776 - a fourrier (next rank); on the 17th of March 1782 - "adjutant sous-officer" (a rank corresponding to that of a sergeant-major); on the 28th of August 1784 - "porte-guidon" (the last rank before that of a lieutenant). He received his first officer's rank on the 12th of March 1785. After being promoted rank after rank and serving in the Army of Rhine and then the Army of Rhine-et-Mosel, on the 8th of October 1793 he provisionally became a commander of a brigade attached to division Meynier. He then served in the same function in division Desaix. On the 14th of January 1797 he was promoted to brigade general of the Army of Rhine and, one month later, transferred to the Army of North. From February 1800 Rivaud was in the Army of Italy; from April of the same year he served under command of Murat, then commanded a brigade of corps of Lannes and finally returned to Murat.
He was wounded in the Battle of Marengo on the 14th of June 1800. After convalescence Rivaud served under command of Davout and then again under Murat. On the 21st of September 1802 he was raised to division general (he wears exactly this uniform (of division general) in "our" portrait). On the 31st of October 1802 he was appointed commander of the 27th military district in Turin, then - commander of all cavalry troops in the Camp de Saint-Omer (from the 30th of August 1803). Obviously he was either wounded or fell ill shortly after this last appointment, for he passed away in less than a month, on September 24th 1803.
Jean-Baptiste Rivaud died surrounded by his family in his native Angouleme.
Our images nr.12-13 offer his extensive biography from French sources.
Provenance: "Hotel des Ventes de la Vallée de Montmorency!, Deuil-la-Barre by Paris, sale on the 5th of June 2012

midec18ap12
Condition: good; lined
Creation Year: 1802/05
Measurements: UNFRAMED:91,0x70,5cm/35,8x27,8in FRAMED: 115,5x94,0cm/45,5x37,0in
Object Type: Framed oil painting
Style: Old Master paintings
Technique: oil on canvas
Inscription: -
Creator: French School
To see other works by this artist click on the name above!
Creator Dates: -
Nationality: French
SHIPPING COSTS UPON REQUEST:
office@wilnitsky.net
Click here for images free of watermark!
Click on images or on

to see larger pictures!