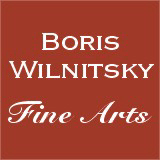 If you have a question about this item,
please contact us at: office@wilnitsky.net
# 36562
Joh. M. Monsorno "Marie Therese, Madame Royale", important miniature from Esterhazy Property!, 1796/99
Price: EUR
(please note additional Austrian VAT (Value Added Tax) applies for transactions concluded within the European Union)
SOLD!!!!!!!!!!!!

THE SELLER WILL COVER SHIPPING WITH REGULAR MAIL FOR THIS ITEM!

This miniature is of superior quality and importance. It is a portrait of the 17-19-year-old daughter of Louis XVI and Marie Antoinette, Princess Marie Therese Charlotte de France, Madame Royale.
The young princess was surely portrayed between January of 1796 and May 1799, during her 3,5-year-long stay in Vienna. She came to this city on January 9th 1796, twenty-two days after leaving the Temple (her prison in Paris, where she spent 3 years: at first, with her whole family and, toward the end, alone, the only surviving member of this family; on December 18th 1795 she was liberated - she was exchanged for Nicolas Marie Quinette, Baron de Rochemont captured by the Austrians).

This miniature portrait, which was obviously never replicated (we could not find any mention of it in art literature), was possibly intended for the princess' fiancé Louis Antoine Duke of Angouleme (son of Comte d'Artois and, respectively, cousin of Marie Therese!) living at that time in Mittau, Courland (then part of the Russian Empire; now, Yelgava, Latvia).
Although unsigned it is nevertheless absolutely authentic (and very typical - see our images nr.15-19 with comparisons) work of well-known Vienna miniaturist of that period - Johann Maria Monsorno.
Johann Maria Monsorno was born on 21 November 1768 in Verena di Fiamma near Ampezzo, North Italy and died in Vienna on 10 November 1836. His first lesson in art he obtained in the painting school of Giuseppe Alberti in Trient, South Tyrol, then, in 1790, he came to Vienna, where he entered the Academy of Fine Arts. Hubert Maurer, professor of historical painting became his teacher. Very soon, the young artist changed to portrait painting (especially miniature), having the director of the Vienna Academy, the famous portraitist and miniaturist Friedrich Heinrich Fueger for paragon. Not much time passed when he became one of the most important and popular portrait miniaturist in Vienna with countless commissions from Austrian Royals and high aristocracy.
From 1820 to 1822 he accompanied the Grand Duke Ferdinand of Tuscany on his journey to North Italy, Austrian Alpine region and South Moravia. In 1828 Archduke Maximilian of Austria-Este appointed him his "Kammermaler" (court artist).
Besides portraits Monsorno painted (especially in his late period) views of Upper Austria and folk scenes.
Our images nr.20-29 provide extensive biographies of both - the artist and his famouis model.

Provenance:
1) Property of Esterhazy family
2) Christie's Geneva, 12 November 1975, Lot 100 (attributed to either Heinrich Friedrich Füger or his pupil Carl Alois Agricola, it was sold for then very high price of netto 9,500 Swiss francs - see our image nr.29);
3) private collection, New York;
4) Villa Griesebach Auktionen, Berlin, May 29, 2014, Lot 323 (see our image nr.30)

We are very grateful to our friend, world-best expert in portrait miniatures Dr. Bodo Hofstetter (Switzerland) for his information about Esterhazy provenance.

minov13ap12
Condition: fairly good; two minimal cracks (each ca. 0.3in long) on upper edge; dot-like stain on sitter's left eyelid; minor rubbing on armchair's back
Creation Year: 1796/99
Measurements:UNFRAMED:11,1x8,9cm/4,4x3,5in FRAMED: 11,7x9,7cm/4,6x3,8in
Object Type:Framed miniature
Style: Portrait Miniatures
Technique: watercolor on ivory
Inscription:verso: old legend
Creator: Johann Maria Monsorno
Creator Dates: 1768 Verena di Fiamma-1836 Vienna
Nationality:Italian/Austrian
We will cover shipping with regular registered mail (delivery between 7-14 days) for this item.

OBS: Austrian mail refunds cases of loss or damage with maximum EUR 500.


Fully insured 2-3 days DHL service available upon request and subject to extra charges: office@wilnitsky.net
Click here for images free of watermark!
Click on images or on

to see larger pictures!