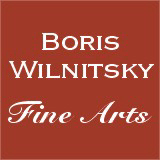 SALE!!! SAVE MONEY !! 1 EUR = 1 USD
SUMMER SALE 2020 from August 17th to September 30th!
Additional 30% off each final item price!
# 35955
I.M. Gerin "Elizaveta Temkina, daughter of Catherine II and Potemkin", sensational miniature!! 1798/99
39000 EUR
FINAL DISCOUNT PRICE= 39000 USD
( for EUR price see date rate )
Please note: Shipping and insurance costs are not included in this promotion, ONLY ITEM PRICES!
(please note additional Austrian VAT tax applies for transactions concluded within the European Union)
THE SELLER WILL COVER SHIPPING WITH REGULAR MAIL FOR THIS ITEM!

SENSATION!!!

We discovered this highly qualitative, octagonal miniature on ivory in pre-sale catalogue of US auction house "Thomaston Place Auction Galleries" (the sale took place on January 28-29 2012).
The miniature portrays a young, somewhat puffy-faced woman whose features appeared familiar to us. Our initial impression was that we were dealing here with portrait of a Russian noblewoman living at the turn of 19th century (the lady's positively "Russian" appearance, the manner of painting, the typical (for Russian portrait miniatures of that period) octagonal shape - all of these factors were in favor of this miniature's possible Russian origin).
While contemplating, whether to purchase this portrait, we ran a comparative analysis and arrived at the conclusion that the miniature's author could only be one artist, namely French miniaturist Jean Gerin who was living in Russia from 1772 (in his new home country the artist was called Ivan Michailovich Gerin, or - in Russian phonetic transcription - Zheren).
Concerning the depicted lady: initially we refrained from any research assuming that the portrait needs to be acquired first. And, indeed, we were able to do so: awakened by a late night call from Thomaston Auction Galleries, we won this miniature via telephone bidding for amount many times higher than its original starting price.
A week later this piece was delivered by our shippers, and we were to see with our own eyes that the miniature was fully matching its own illustration in pre-sale auction catalogue: it was very qualitative and certainly of Russian origin. Least to say, once we removed the frame we discovered on the octagonal paper mount (it is covered by the backing card) another work of aforementioned artist - a charcoal study for a double portrait of a middle aged gentleman wearing a late-18th-century wig and his wife (sitter's PARENTS??!!! - see image nr.5).
In the following several days we browsed through dozens of Russian art history books and examined hundreds of female portraits from the period between 1795-1805 (the sitter's dress and hairstyle provide the approximate date of execution). Lastly we arrived at final (!) and sensational conclusion: we were lucky to discover (in succession) third (two others were painted by St. Petersburg artist Vladimir Lukich Borovikovski - see images nr.7-8) portrait of the love child of Empress Catherine the Great and her lover (and after the secret church wedding (1774 or 1775), also her husband) Serene Prince Grigory Alexandrovich Potemkin, namely the portrait of their daughter Elizabeth (Elizaveta), probably depicted in the same year (1798) as two Borovikovski's portraits, i.e. at the age of 23-24.
Our intuition did not let us down: the sitter's seemingly familiar and somewhat puffy face fully coincides in its features with those of the famous portrayals of Elizaveta's father, Prince Potemkin (see our images nr.9-11).

Born in Moscow on the 13th of July 1775 the girl was named Elizaveta Grigorievna Temkina (old Russian custom of removing the first syllable upon giving names to out-of-wedlock children of high-blooded fathers; for instance, Betskoy was in fact the son of Trubetskoy, Rontsov - son of Vorontsov, etc.). Both the parents' wedding and the birth of their illegitimate child(ren) were to be kept in secret for the Russian people. Prince Potemkin took the infant Elizaveta to his sister Maria Alexandrovna Samoilova who was living in Moscow. He turned her over to custody of the latter's son (and his nephew) Alexander Nikolaevich Samoilov. Later on she was enrolled for studying into a boarding school for noble girls. Elizaveta was aware of her descent from birth onwards.
In 1794, being 19-year old, Elizaveta Grigorievna married nine years her senior second-major of Leib-Guards Cuirassier Regiment "Prince Potemkin", Greek-born Ivan Christophorovich Kalageorgi (1766 - after 1841). The latter was son of a Greek nobleman and at a young age came to Russia to be ncluded into the suite of Catherine's grandson Konstantin Pavlovich.
Shortly after the death of Catherine's son Emperor Paul I young family (by then the couple had already several children) moved (or were "quasi" exiled by new Tsar Alexander I - ?) to Kherson (Ukraine). There Ivan Christophorovich obtained a job of a high ranking official. In 1807 he was promoted to Vice-Governor of the Kherson province and ten years later (in 1817) - to Governor of Ekaterinoslavl (now Dnepropetrovsk, Ukraine).
The date of Elizaveta Georgievna Kalageorgi-Temkina's death remains unknown to historians. In any case, she died not earlier than 1830, leaving ten children: four sons and six daughters.
Our images nr.12-17 offer additional information about this woman.

As for "our" portrait: after comparing it with the oil portrait of V. L. Borovikovski (image nr.7) one unifying detail becomes apparent, namely the sitter's pearl-beaded headband with large cabochon (sapphire?) in the middle (see image nr.19), which was possibly Elizaveta's favorite dressing accessory…

As said above, from the beginning we believed that this exceedingly qualitative miniature was an original work of Ivan Michailovich (Jean) Gerin. And indeed, numerous comparisons with the latter's (especially early) works fully confirm his authorship (for example, see our images nr.20-29).
Jean (Ivan Michailovich) Gerin was born in France probably into the family of sculptor Michel (in Russian - Michail!) Gerin (1704/1712 - after 1780). In 1772 we find him already working in Moscow, and it allows us to estimate his year of birth as sometime in the 1750s.
At first in Russia Gerin earned his living as drawing teacher in various Moscow schools. It was already then that he became known as miniaturist: Vrangel mentions his (painted in 1780/90s) miniature portraits of father and son Markovich. In 1808 he received from St. Petersburg Imperial Academy the rank of "naznachenyi artist" (associate) of miniature painting; in the following year - the rank of "Academician of miniature painting after nature". He counted among his rich clientele persons such as Empress Maria Fedorovna (late 1790s - early 1800s), General-Field-Marshal S. F. Apraksin (1810s), Major-General M. E. Khrapovicki, actress N. A. Samoilova, etc.
Ivan Michailovich Gerin (Zheren) had two sons: Ivan Ivanovich and Nikolai Ivanovich. Alike their father, both of them became artists (former - a lithographer and latter - a miniaturist); both of them passed away in Moscow in the middle of the 19th century.
Besides Hermitage, works of Ivan Michailovich Gerin can be viewed in St. Petersburg State Russian Museum and other important museums of Russia.
Provenance: auction house "Thomaston Auction Galleries", Thomaston, Main / USA, 28th January 2012, Lot 515 (as "Continental School, ca. 1810")

mifeb13ap12
Condition: good; one minimal stain in the upper right corner (12:30 o'clock)
Creation Year: 1798/99
Measurements: UNFRAMED:6,4x5,3cm/2,5x2,1in FRAMED: 6,8x5,7cm/2,7x2,2in
Object Type: Framed miniature
Style: Portrait Miniatures
Technique: watercolor and gouache on ivory (octagonal)
Inscription: -
Creator: Jean Gerin
To see other works by this artist click on the name above!
Creator Dates: before 1772 France-1827 St. Petersburg
Nationality: French / Russian
We will cover shipping with regular registered mail (delivery between 7-14 days) for this item.

OBS: Austrian mail refunds cases of loss or damage with maximum EUR 500.


Fully insured 2-3 days DHL service available upon request and subject to extra charges: office@wilnitsky.net
Click here for images free of watermark!
Click on images or on

to see larger pictures!