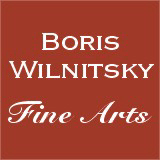 SALE!!! SAVE MONEY !! 1 EUR = 1 USD
# 35537
Horace Vernet-? "Wild horse race on Via del Corso, Rome", oil painting, 1820s
2700 EUR - 25% DISCOUNT = 2025,00 EUR
FINAL DISCOUNT PRICE= 2025,00 USD
( for EUR price see date rate )
Please note: Shipping and insurance costs are not included in this promotion, ONLY ITEM PRICES!
(please note additional Austrian VAT tax applies for transactions concluded within the European Union)
Acquired in February 2011 at the inventory sale of prominent castle in English county Herefordshire, this interesting early-19th-century painting could well be an original oil study for a large painting by famous French horse painter Emile Jean Horace Vernet, called Horace Vernet. Our image nr.16 shows a painting of his that is housed in the Metropolitan Museum (New York) and is obviously also a study for this much larger and obviously lost work.
This subject - jockeyless horse race on Via del Corso in Rome (in 18th-early 19th century a highlight of the annual Roman carnival, race of small horses from wild stock, called Barbary after their North African origin, down the mile-long Corso, from Piazza del Popolo to the Piazza Venezia. Many writers and artists were attracted by the colorful event and sometimes by the cruelty of the populace. Weighted, spiked balls were attached by cords to the horses to spur the animals as they moved) - was not an original idea of Horace Vernet. As it is known, he was a close associated of Gericault, and must have been familiar with the latter's numerous studies made in Rome in 1817 for a painting of the race (see our images nr.17-19).
Similarly, Horace's father, another famous French horse and battle painter Antoine Charles Horace (called Carle) Vernet (1758-1836), who was still active at this time (1820s), was fascinated by Gericault's "races", and in 1820 offered his own composition (see our image nr.20).
Horace Vernet's painting in the Metropolitan Museum was acquired directly from the artist by an influential collector Duc de Blacas, who happened to be French Ambassador in Rome during Vernet's stay there in 1820. Long considered lost, this painting was recently identified in a private collection before it came to Metropolitan Museum. This composition was already well known through mid-19th-century copy by Edgar Degas.
Horace (full name: Emile Jean Horace) Vernet was born in 1789 in Paris into a family of famous French horse and battle painter Carle (Antoine Charles Horace) Vernet. Fittingly, he was born in the Paris Louvre, while his parents were staying there during the French Revolution. Vernet quickly developed a disdain for the high-minded seriousness of academic French art influenced by Classicism, and decided to paint subjects taken mostly from contemporary culture. Therefore, he began depicting the French soldier in a more familiar, vernacular manner rather than in an idealized, Davidian fashion. Some of his paintings that represent French soldiers in a more direct, less idealizing style, include "Dog of the Regiment", "Trumpeter's Horse", and "Death of Poniatowski".
He gained recognition during the Bourbon Restoration for a series of battle paintings commissioned by the duc d'Orleans, the future King Louis-Philippe. Critics marveled at the incredible speed with which he painted. Many of his paintings made during this early phase of his career were considered to combine anecdotal accuracy with a charged romantic landscape. Examples of paintings in this style include "Battle of Valmy", "Battle of Jemappes", "Battle of Montmirail".
Over the course of his long career, Horace Vernet was honored with dozens of important commissions. King Louis-Philippe was one of his most prolific patrons. His depictions of Algerian battles, such as the "Capture of the Smahla" and the "Capture of Constantine", were well-received, as they were vivid depictions of the French army in the heat of battle. After the fall of the July Monarchy during the Revolution of 1848, Vernet discovered a new patron in Napoléon III of France. He continued to paint representations of the heroic French army during the Second Empire and maintained his commitment to representing war in an accessible and realistic way. He accompanied the French Army during the Crimean War, producing several paintings, including one of the Battle of the Alma.
Vernet died in his hometown of Paris in 1863.
We would also like to add that in 1836 and 1842/43 he was in St. Petersburg, where he painted several paintings for Tsar Nikolai I (some of them can be seen in Russia's most esteemed museums).
Provenance: auction house "John Goodwin", Ledbury, Herefordshire / England, 9th February, 2011,lot 103 (inventory sale of prominent castle in County Herefordshire)

miokt27ap11
Condition: professionally restored; unlined
Creation Year: 1820s
Measurements: UNFRAMED:65,5x55,5cm/25,8x21,9in FRAMED: 79,2x68,5cm/31,2x27,0in
Object Type: Framed oil painting
Style: Horse paintings
Technique: oil on canvas
Inscription: -
Creator: Horace Vernet
To see other works by this artist click on the name above!
Creator Dates: 1789 Paris-1863 Paris
Nationality: French
SHIPPING COSTS UPON REQUEST:
office@wilnitsky.net
Click here for images free of watermark!
Click on images or on

to see larger pictures!