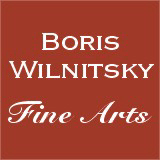 SALE!!! SAVE MONEY !! 1 EUR = 1 USD
SUMMER SALE 2020 from August 17th to September 30th!
Additional 30% off each final item price!
# 34912
Friedrich Ludwig von Vieth "Two outstanding miniature portraits of Viennese Eskeles family". 1808/1819
50000 EUR
FINAL DISCOUNT PRICE= 50000 USD
( for EUR price see date rate )
Please note: Shipping and insurance costs are not included in this promotion, ONLY ITEM PRICES!
(please note additional Austrian VAT tax applies for transactions concluded within the European Union)
THE SELLER WILL COVER SHIPPING WITH REGULAR MAIL FOR THIS ITEM!

*Size of 1st (1808/10) miniature: UNFRAMED: 10,0x8,2cm/3,9x3,2in FRAMED: 11,8x10,0cm/4,6x3,9in
*Size of 2nd (1817/19) miniature: UNFRAMED:16,0x14,2cm/6,3x5,6in FRAMED: 27,5x23,9cm/10,8x9,4in

Yet another story from the "hunter of paintings":

In the course of the first five months of 2011 we were fortunate to acquire (one after another) in England two miniatures on ivory (both previously owned by the same people) showing each a family group portrait. Obviously, they appeared in England after 1938, as their owners were forced to emigrate from Austria after its annexation by the Nazi Germany.
We would like to first discuss the miniature group portrait of two little siblings with their favorite Pomeranian dog that we purchased in January 2011 via English art trade (see provenance).
On its verso, the miniature bears an old inscription: "Vieth", and it is a very important (listed!) work of one of the best Viennese portrait miniaturists of the turn of 19th century Friedrich Ludwig von Vieth von Golssenau. It is mentioned by Schidlof in his famous book "Miniature in Europe", vol. II, p. 849 (see our image nr.9). According to Schidlof, this miniature shows the daughter and son of one of Austria's wealthiest men during the reign of Kaiser Franz I, Viennese banker and the "Court Jew", Bernhardt Baron von Eskeles: Marianne (she is holding a dog and appears to be about 7-9 years old) and her 2 years younger brother Denny (Daniel Denis).

Marianne, Baroness von Eskeles, was born on March 1st, 1801 in Vienna. In 1824 she converted from Judaism to Christianity and changed her name to (Catholic) Maria Anna Caecilia Bernhardine Henrika ("Maria Anna" replaced "Marianne", "Caecilia" - in honor of her mother (see below), Bernhardine - in honor of her father, and Henrika - in honor of her godmother (also baptized) Henriette Baroness von Pereira-Arnstein). On October 5th 1825, in Hietzing by Vienna, she married Lieutenant-Field-Marshal of Austrian Army, Reichsgraff (Count of Holy Roman Empire) Franz Emil Lorenz Heerman von Wimpffen (see our images nr.10-11). The Emperor Franz I would not approve the marriage until her father's bank made it a condition of a loan that the Emperor appear at her wedding. Marianne died in 1862 in Munich. She and her husband (he outlived her by 7 years) have been buried together at the crypt of the Eichberg Castle Chapel (Austrian province Styria). Our images nr.13-14 show Marianne at an adult age.

Marianne's brother Daniel Denis (Denny) Baron von Eskeles was born in 1803 in Vienna. In 1825, alike his sister, he was baptized into Christianity. On October 6th, 1831, in Vienna, he married Emilie Baroness Brentano Cimaroli, who then bore him six children - all of them girls, who later married Austrian, French and Italian noblemen.
Daniel Denis succeeded his father (1839) as the owner of the banking house "Arnstein and Eskeles". In 1873 the bank went bankrupt facing fierce competition from the Rothschilds. Daniel Denis outlived the bankruptcy by 3 years and died in Vienna in 1876. As he had no male descendants, the Austrian lineage of family Eskeles ceased to exist (see image nr.12).

The house of Marianne and Denny's parents used to be one of the most important salons in Vienna. Eskeles patronized Mozart and (also composer and pianist) Ignaz (Isaak) Moscheles, who gave piano lessons to children's mother Baroness Caecilia von Eskeles (see our image nr.15). The latter was a true socialite: her husband (see our image nr.16) provided solid financial security for the whole family, himself remaining in her shadow when it came to socializing. The "Salon of Baroness Eskeles" gained particular recognition during the Congress of Vienna of 1814/15. The Eskeles house was daily frequented by dozens of members of high European aristocracy, royalties and diplomats (among others, Talleyrand, Wellington, Hardenberg, etc.). Our image nr.17 offers a clip from the memoirs of German aristocrat, Heinrich Count zu Stolberg-Wernigerode, who stayed in Vienna during the Congress and visited Eskeles almost every day. We find there a mention of "our" two children: "Donnerstag 27… Nach dem Essen spielten der Sohn u.(nd) Tochter vom House, in alter onhgefär wie Leonore u.(nd) Hermann sehr hübsch auf Clavier und Violoncell..." (English: "Thursday, 27th (October 1814 - B.W.)... After the meal, the son and daughter of the house, at the age similar to Leonore and Hermann's (memoirist's own children - B.W.) played very nicely piano and violoncello...".
At other instances, the memoirist repeatedly mentions the author of our miniature, Friedrich Ludwig von Vieth, whom he especially often meets at the house of Viennese banker family Arnstein (partner of Bernhard Eskeles!). Obviously von Vieth was a sort of a "court artist" for both of these houses!

And now, we would like to discuss the second of the two portraits (see image nr.20).
In the beginning of May 2011, in the online catalogue of London auction house "Bonhams" (sale of May 25th 2011, lot 239; see our image nr.31), we discovered a miniature group portrait of a lady with her two children (daughter and son), aged approximately 16-18 and (respectively) 14-16. The stylistic criteria of this 1st-class relatively large miniature painting, its rectangular shape, and - most importantly - familiar faces of both children immediately drew our attention. We should additionally mention that in the course of our work on the first portrait, we repeatedly came across mentions and portrayals of Marianne and Denny Eskeles' mother - Baroness Caecilia Eskeles; our image nr.32 shows her famous portrait (as an elderly woman) painted in 1832 by prominent Viennese portraitist Friedrich von Amerling.
In this portrait, she is depicted already at the age of 72, holding in her left hand a miniature portrait (probably in oil - see our image nr.32) of her two children - both pictured at a very young age (ca. 4-5 and, respectively, 2-3). And in this elderly lady, we recognized without a hint of doubt the woman depicted in "Bonhams" miniature.
The last fact allowing us finally to dot all the "i"s was the announcement of this auction sale as one "including the Judy & Brian Harden Collection" - the same collection that we acquired our first miniature from! This family, living in Bourdon-on-the-Water in Cheltenham, County Gloucestershire (England), is active in art trade (especially miniatures).
Thus, before the Harden family chose to auction off "Eskeles" portrait nr.2 at London "Bonhams" and (a bit later) to sell us the remaining portrait nr.1, these miniatures (first - from ca. 1808/10 and second - from ca. 1817/19) were never parted.
In any case, on May 25th 2011, we partook in "Bonhams " sale via telephone bidding and, after a "fierce fight" (the portrait's final price exceeded the start price by ten times!), won this item.
One more amusing (for us - less so!) detail:
it appears that we could have purchased this miniature seven months prior for the price many times lower than the one we paid on May 25th.
The fact of the matter is that this miniature was offered at Bonhams for the second time! Obviously the Hardens delivered it to Bonhams already in summer or early autumn of 2010, following which it was offered at the sale of portrait miniatures in November 2010 (with the estimate of GBP 1000), but found no interested parties (surely, we have also seen it in Bonhams catalogue but - having believed the catalogue entry "Continental School, unknown lady with two children" - paid no particular attention to it and immediately discharged it from memory. Two months later, we (by then we already fully forgot about it) purchased from Hardens miniature nr.1. We did so purely because of its authorship (see inscription "Vieth" on verso).
After the delivery of miniature nr.1 we made a thorough research and posted it in our Web gallery. However, by doing so, we rendered ourselves more harm than good!
Most certainly, one of our regular online visitors (we imagine who…), upon seeing this nr.2 miniature (by then offered by "Bonhams" for the second time and with the estimate two times less than original, i.e. GBP 500 ) at May 25th sale, remembered our description of nr.1.
Consequently, it triggered the aforementioned "fierce" long-distance battle between our regular reader and ourselves!!

And now, some additional information about Baroness Caecilia Eskeles.

She was born in prominent Jewish family Itzig in Berlin in 1760. Her first marriage to her cousin from family Wulff was unhappy and soon led to divorce and her subsequent relocation to Vienna, where her sister Fanny (from 1774 - wife of very wealthy Viennese banker Nathan Adam von Arnstein; see our image nr.33) lived at that time.
Already in the 1780s Fanny and her husband founded a famous society salon. They supported the most remarkable representatives of Austrian culture: for example, for eight months they provided accommodation for Mozart in their Viennese residence. In fact, he composed some of his most inspiring works while living at their house, including "The Abduction from the Seraglio" and the "Haffner Symphony".
It was in her sister's house that Caecilia made acquaintance with Arnstein's partner Bernhardt Eskeles and "married him to herself" in 1800. Highly educated and fluent in political and art debates, she soon found herself surrounded by notable political and scientific celebrities in both Vienna's Palais Eskeles in the Dorotheegasse 11 and in Eskeles family country house in Hietzing by Vienna. In 1808, at Bohemian Franzensbad (now Frantiskovy Lazne, Czech Republic) she made acquaintance with Johann Wolfgang von Goethe, with whom she corresponded until his death and whose visit (that never occurred) to Vienna she actively encouraged.
In gratitude for patronage, the great Beethoven dedicated one of his songs to her.
During the Congress of Vienna in 1814/15, her sister Fanny von Arnstein and she were regarded as "pro-Prussian" (both never managed to forget their home country), which led to their surveillance by the Viennese police: "Ces dames sont scandaleusement prussiennes" was recorded in the police record of December 18th 1814.


Friedrich Ludwig von Vieth von Golssenau (1768 Dresden - 1848 Meissen), while an officer in the Saxony Army, took part in the exhibition at the Academy of Dresden with several small portraits in silverpoint. According to Thieme-Becker, he was supposed to have been studying miniature painting from Giovanni Casanova. After giving up his military career in 1800, he had specialized in miniatures and soon settled in Vienna, according to Schidlof. Thieme-Becker implies that it was in 1812, that he applied for leisure time to go to Vienna and has received an approval of the Saxonian King to do so, as well as full board for his whole stay there. Moreover, an extension for his stay until 1815 was later also approved. An inheritance that he received in 1819 allowed him to stay in Vienna permanently, and it was supposedly only shortly before his death, that he returned to his native Saxony.
In Vienna, Vieth von Golssenau was especially influenced by H.F. Fueger. Some of his works are reminiscent of those by Richard Cosway. He became a favorite portraitist of Archduke Carl and his wife Henriette - a status that allowed him a good access into the best Viennese Society. It was then that he became like Daffinger, one of the most favorite portrait miniaturists of Vienna.
Our image nr.34 shows a similiar miniature by this artist.

Provenance of nr.1 "Children Eskeles with Pomeranian dog":
1.) Sale Schidlof, Vienna, October 20th 1919, No. 115 (see our image nr.40)
2.) Sale Dr. Loewe, Lemperth, Cologne, 5-6th of November 1929, plate 34, No. 308
Judy and Brian Harden Ltd., Bourdon-on-the-Water, Cheltenham, Gloucestershire, England

Provenance of nr.2 "Mother and children Eskeles":
1.) Judy and Brian Harden Ltd., Bourdon-on-the-Water, Cheltenham, Gloucestershire, England
2.) Bonhams / London, sale on May 25th 2011, lot 239

P.S. / 16.09.2011:
In one of old auction catalogues we just discovered third miniature by Vieth concerning Eskeles family. It is a portrait of Marianne, probably one-two years elder as on our miniature nr.2 (see image nr.36).

dmijul11ap11
Condition:
miniature nr.1 "Children Eskeles with Pomeranian dog": good condition; in original gold (?) empire frame
miniature nr.2 "Mother and children Eskeles": good condition; visible artist's original (!) joins; in original gilded wood empire frame.
Creation Year: 1808/1819
Measurements: UNFRAMED:0,0x0,0cm/0,0x0,0in
Object Type: Framed miniatures
Style: Portrait Miniatures
Technique: both: watercolor on ivory
Inscription: miniature nr.1 "Children Eskeles with Pomeranian dog": verso: old inscription "Vieth"
Creator: Friedrich Ludwig von Vieth von Golssenau
To see other works by this artist click on the name above!
Creator Dates: 1768 Dresden-1848 Meissen
Nationality: German / Austrian
We will cover shipping with regular registered mail (delivery between 7-14 days) for this item.

OBS: Austrian mail refunds cases of loss or damage with maximum EUR 500.


Fully insured 2-3 days DHL service available upon request and subject to extra charges: office@wilnitsky.net
Click here for images free of watermark!
Click on images or on

to see larger pictures!