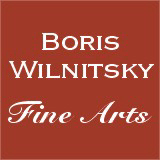 SALE!!! SAVE MONEY !! 1 EUR = 1 USD
# 32916
Josef Kriehuber (1800-1876) "Empress Marie-Louise", outstanding watercolor portrait!!!, 1834
ON REQUEST
( for EUR price see date rate )
Please note: Shipping and insurance costs are not included in this promotion, ONLY ITEM PRICES!
(please note additional 13% tax applies for transactions concluded within the European Union)
Acquired as a result of a "lengthy battle" at the Vienna auction house "Dorotheum" (sale on June 2nd 2010, lot 409; see our image nr.13) as a "portrait of a lady" (so listed in the auction catalogue), this outstanding work of Kriehuber is, in fact, a long thought to have been lost portrait of Napoleon I's second wife, Marie-Louise of Austria,

We cannot explain such considerable time difference, but the portrait (presented for your view here and executed in 1834) was duplicated in a lithograph by its author (with addition of a curtain behind the sitter's back), well-known Viennese watercolor artist and lithographer Josef Kriehuber, only in 1843 (see our image nr.14).

Summer of 1834. Archduchess Marie-Louise of Austria, Ex-Empress of France and widow of Napoleon I, now Duchess of Parma, Piacenza and Guastalla, arrived together with her third husband (the marriage took place few months prior), Count C.-R. Bombelles, to Royal Austrian summer residence Weinzierl by Melk, not far from Vienna, following the invitation of her father, Kaiser Franz I and his last wife Karoline Augusta (Kaiser wanted to meet his new son-in-law).
On the way to Weinzierl (or on the way back home), the couple obviously made a short stay in Vienna, where, as we strongly believe, Marie-Louise sat for this particular portrait (one shall not exclude the possibility that a matching portrait of Count Bombelles exists somewhere as well, albeit unidentified).
We see here a mature lady of 43, whose life offered a massive amount of material for her contemporaries and future historians alike.

Marie-Louise (1791-1847) was the eldest daughter of the Austrian Kaiser Franz I. From the time of her youth she was instilled with a strong dislike for France and for Austria's archenemy Napoleon. However, at the age of eighteen, she was confronted with the fact that she shall marry Napoleon as a token of Peace Pledge. This was a plan of Metternich, to which Kaiser Franz had no objections.
Marie Louise and Napoleon I were married on the 1st of April 1810 in the Louvre's Chapel. In 1811 the heir to the throne was born. He was christened with the name Franz Joseph Karl, and received the title of the King of Rome. In 1814 Marie Louise left France and Napoleon, and together with her son returned to Austria. At the Congress of Vienna her father conferred upon her the duchies Parma, Piacenza, and Guastells, to which she resorted accompanied by count Adalbert Neippberg (1775-1829). Her son stayed in Vienna, and was awarded the title of "Herzog (duke) von Reichstadt" by Kaiser Franz.
Despite still being Napoleon's wife, Marie Louise and count Neippberg had three children (only two reached adult age). It was only after Napoleon's death 1821 that their relationship was made public; they married in the same year.
Five years after the death of Neipperg, in 1834, Marie Louise married her third husband Count Charles-Rene de Bombelles (1780-1843), the minister of Parma Court. After his death, she led a quiet and reserved life in Parma, where she passed away at the age of 56.

This portrait is one of the absolutely best works of Josef Kriehuber that we ever examined or dealt with. The author treated this work with outmost responsibility; it can be compared with best works of another important Austrian watercolor artist, working in the same period at the Viennese court - Johann Nepomuk Ender (for example, see our web # 26907). This piece was shown among a group of 24 watercolor portraits of Josef Kriehuber at the famous exhibition in Vienna "Albertina" in 1924 (see our image nr.16).
Josef Kriehuber (1800 Vienna - 1876 Vienna) is a very important name in the history of Viennese Art of the 19th century. Already at the age of 7 years he received drawings lessons from his elder brother and with 13 years old (1813) he became a student at the Viennese Academy where he studied until 1818. He lived 4 years in Poland as an art teacher of the family of Prince Sanguszko. In 1822 he came back to Vienna to attend again the Academy in 1823/24. In this time he became one of the best Viennese lithographers. At the beginning the subjects of his lithographs were copies after works of Schwind, Hoechle, Klein etc as well as his own horse studies and military scenes. In 1825 he started dedicating himself to portrait lithograph. In this period he created various portraits of renowned personalities of the aristocracy, musicians, writers, actors and scholars. From ca. 1830 onwards Kriehuber start producing portraits also in watercolor, what made him one of the most requested portraitist of Vienna. In 1860 he became a member of the Viennese Academy of Fine Arts.
Literature:
1.) Leo R. Schidlof "The Miniature in Europe", Vol. 1, p.446-447 (see our image nr.15)
2.) Exhibition catalogue "Miniaturen-Ausstelung", May-June 1924, p.59, No. 5208 (image nr.16).

Provenance:
1.) Collection Eichler, Vienna
2.) private collection, Vienna
3.) Vienna auction house "Dorotheum", June 2nd 2010, lot 409 (as portrait of an unknown lady!).

mijun14ap10
Condition: good; originally set in traveling leather set (the latter will be given to the buyer)
Creation Year: 1834
Measurements: UNFRAMED:26,0x20,0cm/10,2x7,9in FRAMED: 26,0x20,0cm/10,2x7,9in
Object Type: Framed miniature
Style: Portrait Miniatures
Technique: watercolor on card
Inscription: signed and dated: Kriehuber (1)834; on verso: stamp of Austrian railway customs
Creator: Josef Kriehuber
To see other works by this artist click on the name above!
Creator Dates: 1800 Vienna-1876 Vienna
Nationality: Austrian
SHIPPING COSTS UPON REQUEST:
office@wilnitsky.net
Click here for images free of watermark!
Click on images or on

to see larger pictures!